Martin Asuncion
Contributor
For as long as he could remember, Martin has been all about engines and wheels. Despite spending his early days underneath cars with a few tools on hand, he now spends much of his time on his motorcycle. Whether he's out for the weekend in unfamiliar areas out of town or enjoying a half day's worth of wrenching in the garage, Martin finds excitement from just about any experience on two wheels.
@AutoDealPH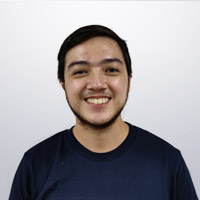 If you're looking for an adventure bike to start on, here are 5 great options.

When choosing gear for hot weather riding, keeping dry and ventilated is the goal. Here are a few pieces of gear which help you do just that.

Rider safety applies to passengers as much as it applies to the driver. Here are a few safety tips for trips out with a pillion rider.

If you've been thinking about how to fine tune your motorcycle's handling, here's are a few tips worth noting.

No matter the kind of riding you do, rider safety should always be the first priority.

Paint protection goes far in keeping your motorcycle looking very clean and proper. Here are a few simple tips that go a long way for paint protection.

Changing out a front or rear sprocket is more straightforward than many of people think.

The world of motorcycle cleaning goes well beyond a water and soap. Here are some intermediate tips and tricks for motorcycle cleaning and detailing.

The Yamaha MT-09 packs amazing value for the asking price. If you're looking for a reason to purchase the MT-09, here are 5.

Curious to know how you can get your motorcycle looking showroom-fresh once again? Here are a few tips.

If you're looking to understand motorcycle coolant and the motorcycle cooling system a little bit better, here's all you need to know.

As a rider, it's going to be important to look after your own safety on your next ride out. Here are 6 important things to take note of.

If you've found yourself stuck at home, attending to your motorcycle can be a great way to pass the time. Here are 5 easy maintenance tasks for your motorcycle.

If you're looking to commute on a two-wheeled machine, you may want to consider a scooter as your daily workhorse.

Keep your motorcycle healthy even during the hottest of days.

Engine size may not be the best way to know if a motorcycle is beginner-friendly or not. Here are a few things to take note of when choosing your first motorcycle.

If you've just started out on two wheels and are looking to use your machine for day-to-day duties, here are a few tips that may help you out.

If you're half-hearted about using a motorcycle for your everyday commutes, here are 4 good reasons you should.

The 650cc class of motorcycles appeal to both new and experienced riders for a number of reasons. If you're looking to purchase a 650cc motorcycle, check this out.

If you're confused about the different motorcycle engine layouts, here's all you'll need to know about single cylinders versus parallel twins.

If you're looking to upgrade your current set of tools and equipment, here are a few underrated additions you may want to consider.

Scooters are much loved machines for practicality, convenience, and ease of use. Another reason to love them would be fuel economy.

Clear the air around motorcycle spec sheets and learn what different cooling systems will mean for your motorcycle ownership.

If you're finding that motorcycle riding can take a toll on your body, you're not alone. Thankfully, there are a few simple things you can do to make your riding experience more enjoyable.

The upgrade bug gets to us all. If you're eyeing the 1000cc class of motorcycles, here are your most affordable options.

Despite the stigma around Indian-made motorcycles, production and assembly quality has gone far. There is no better time to own a motorcycle made in India.

Converting a tube-type wheel to a tubeless system can provide certain types of riders a few benefits, but is the job worth it?

Open face helmets are loved by riders due to a lot of practical benefits, but will an open face helmet save you from a crash?

Here's an all-in-one guide for day-to-day suspension maintenance.

The tire's tread wear indicator is not the only source of truth for a tire's lifespan. Here's what you need to know about replacing your tires.

Despite the similarities with the KTM 390 motorcycles, the Husqvarna Svartpilen 401 is a beast of its own.

Find out if an adventure bike truly fits the kind of experience you're looking for.

Second hand motorcycles are generally great value for money. Here are a few ways to find out if a used motorcycle for sale is worth purchasing.

Motorcycle ownership comes with its own legal responsibilities. Here's all you need to know for navigating your yearly legal tasks.

Over the course of a few thousand kilometers, fuel expenses can stack up quite high. If you're looking to cut down on fuel expense, or maximize your mileage, here are a few tips on improving...

A chain that's too loose to too tight can be potentially hazardous. If you're looking to fix this problem, here's what you will need to know.

If you feel stuck with the sort of maintenance tasks you'll have to go through with your motorcycle, look no further. Here's everything you will need to know about motorcycle maintenance.

Bigger displacement can mean more mobility for some riders. If you're looking to own a 400cc motorcycle on a budget, here are your best options.

If you're an avid highway rider in and around Metro Manila, here are some simple guidelines for the optimal RFID tag placement on your motorcycle.

The CFMoto 650 MT is an Adventure Tourer from one of the country's most popular motorcycle manufacturers. Here's what we have to say.

3.9

/

5

Choosing the right engine oil may not always be as straightforward as many would like.

Towing a motorcycle is no easy feat. Here are a few tips on getting started with motorcycle towing.

If you're looking to sport the aesthetic and style of a vintage ride with the reliability and fun of a modern machine, here are our top 5 picks for you.

If you're headed for a day out riding, you might want to prepare a few items for your trip.

There are a few important items to check when faced with a motorcycle that won't seem to start.

A motorcycle transmission does a lot more than switch gears – it also elevates the riding experience.

The Husqvarna 401 motorcycles were released in December 2020, and take a very unique spot in the local motorcycle industry.

Road hazards are part of what motorcycle riders have to deal with on a daily basis. Here's what you can do to avoid hazards properly.

Big bikes are often seen as weekend-only motorcycles, but a good few big bikes are designed well enough for day-to-day riding.

Being one of the largest motorcycle manufacturers in the world, Honda is able to provide motorcycle-seekers with an array of affordable options.