Martin Asuncion
Contributor
For as long as he could remember, Martin has been all about engines and wheels. Despite spending his early days underneath cars with a few tools on hand, he now spends much of his time on his motorcycle. Whether he's out for the weekend in unfamiliar areas out of town or enjoying a half day's worth of wrenching in the garage, Martin finds excitement from just about any experience on two wheels.
@AutoDealPH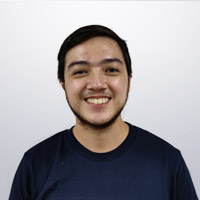 The Cardo PackTalk Bold has been around for years and continues to be the top choice system for many riders.

If you've ever thought of riding through a storm, here are a few things to tick off before you ride out.

If you've ever considered changing your brake lights to a different color, you may want to read this first.

Find out which Triumph motorcycle might suit your riding style and mechanical taste.

Motorcycles have come a long way in emissions standards. Find out if you can still ride a two-stroke motorcycle today.

Learn more about the practical benefits of using the front or rear brake more than the other.

Find out how you can safely navigate the toll roads of the country.

Prepare as best as you can for your long ride out with these tips and tricks.

Alarm systems can provide an added measure of safety, but is it worth the risk?

Learn a thing or two about motocross and why it's a fun-loving dirt discipline.

Find out if frame sliders are the appropriate protective equipment for your motorcycle.

The 2021 MV Agusta Brutale 800 RR is one of the fastest naked motorcycles you can get in the 800cc class.

Paint that isn't nice to look at doesn't always need a repaint. Here's how you can go about motorcycle repaint jobs.

Motorcycle braking systems are getting more complex for the better. Learn about the braking systems keeping you safe.

If you're in the market for a classic-style motorcycle, this is the one to get.

Avoid getting penalized and learn more about the legality of changing your rim size.

Avoid complications with the police and repair that busted lamp as soon as possible.

Avoid buyers remorse and find out what motorcycle features to look out for when buying your first motorcycle.

If you're in the market for an affordable sport tourer, the CFMOTO 650 GT might just be the perfect option for you.

4.0

/

5

There's no replacement for displacement.

Find out which of the two helmet visor styles might make more sense for you.

Find out how you can fix common issues that cause poor motorcycle handling.

Reduce the vibrations felt through your hands, feet, and bottom with these different hacks.

Here are a few big displacement motorcycle options for the rider who values fuel economy.

Get your money's worth with these fantastic neo-retro motorcycles.

Learn more about scrubbing in your brand new set of motorcycle tires.

Fog doesn't always have to kill an enjoyable ride out.

Here's how you can be a better rider without needing to ride a motorcycle.

Find out which of these two entry-level 400cc motorcycles may be best for you.

If you've ever thought about upgrading your luggage system, here are a few options for you.

Find out why 250-350cc motorcycles might just be the best class of motorcycles for you.

Learn a thing or two about making your next DIY session a bit easier and a bit more fun.

If you're looking to carry out more speed through corners and on straight roads, here are a few wallet-friendly modifications for you.

Ever wondered why there's a large price discrepancy between commuters and big-displacement leisure bikes? Find out why.

If you're indecisive about which motorcycle to get for long haul rides, here are a few things to think through

The Swedish manufacturer is here with a brand new naked bike that comes in a familiar package.

4.0

/

5

It may be wise to think twice about a few modifications you might have planned for your motorcycle.

The Royal Enfield Himalayan is a heavy hitter adventure bike in the entry-level segment.

A step-by-step guide on motorcycle chain replacement.

Maintenance done wrongly can make things much worse for your motorcycle. Here are a few tips for DIY maintenance.

Learn more about why dual-sport make great motorcycles for riders looking to elevate the everyday riding experience.

Accessories can elevate any experience on two wheels. If you own a sport bike, here are a few exciting modifications for your motorcycle.

Thinking about purchasing your next motorcycle? Here's why adventure bikes should be on your list.

The Royal Enfield Continental GT 650 is one of the best modern cafe racers you can get your hands on.

Thinking about riding a motorcycle as a passenger for a day? Here's all you need to know to keep yourself safe.

Learn more about how you can properly break in your brand new motorcycle.

If you're having engine trouble, replacing the spark plug could be your solution.

Find out what all the talk is about with the CFMOTO 300SR.

4.0

/

5

Find out how you can help prepare yourself for a variety of emergencies on the road.

Dual-sport motorcycles surely are one of the most fun-loving machines out there.