Martin Asuncion
Contributor
For as long as he could remember, Martin has been all about engines and wheels. Despite spending his early days underneath cars with a few tools on hand, he now spends much of his time on his motorcycle. Whether he's out for the weekend in unfamiliar areas out of town or enjoying a half day's worth of wrenching in the garage, Martin finds excitement from just about any experience on two wheels.
@AutoDealPH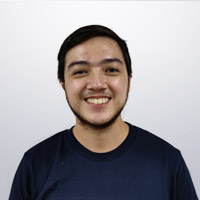 Are you excited for Kymco's first three-wheeler? Because we are.

One of the largest oil manufacturers in the world has recently launched a new engine oil for scooter enthusiasts in the Philippines.

Engine heat can be annoying, but an overheated engine is troublesome. Learn what you can do about engine overheat.

Is one objectively better than the other? Learn more about the pros and cons of big bike and small bike ownership.

Looking for an affordable Yamaha motorcycle? Here are the Japanese brand's most accessible options.

Watching your motorcycle soak up flood water is not easy to do. Thankfully, there are many ways you can prevent flood damage to your motorcycle.

Under certain scenarios, you may find yourself with problems bigger than an empty gas tank.

If you're stuck between tire choices for your machine, this quick guide may just provide you with a solution.

Not every trail ride goes according to plan. Preparations for common trail difficulties will go a very long way.

KTM is back with another groundbreaking adventure motorcycle.