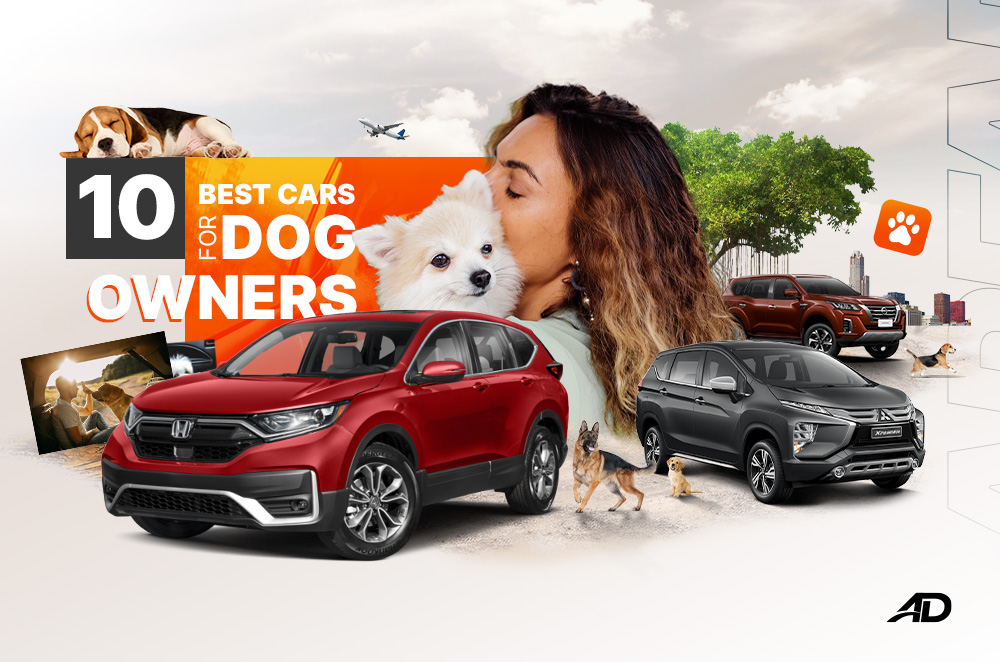 Owning a dog or any pet for that reason is a big responsibility especially if you live in the Philippines. Having a furry friend is like adding another member to your family. It's like a kid that requires your utmost attention, and a responsibility that should be put on top of your priorities. Usually, these pooches are often referred to as a man's best friend, but their role in the lives of people goes beyond that as they are now considered the cutest member of the family, regardless of size.
As such, dog owners tend to put their furry friends into consideration when buying a brand new car. But what are the features that cars should have to make them pet-friendly vehicles? Take a look at the list below.
Cars with huge cargo space for big dogs
As many know, like people, dogs come in many different shapes and sizes, and as such these dimensions need to be met in order to comfortably fit your furry friend. There's nothing more fun than going for a great adventure with huge dogs that can match your stamina. However, setting off with big dogs also needs lots of cargo space, so rear car seats that can be folded flat are a huge advantage. With a huge cargo space, medium-sized crates can be fitted at the back. In this case, buying a small MPV such as Mitsubishi Xpander if you are on a budget or a bigger car such as an SUV like Ford Everest is a pretty good choice.
Cars with comfy leather seats
Dogs and other furry animals shed their fur and that's a known fact. The problem here lies with the clean-up process. While these animals can't control when this happens as they naturally just do, this, in turn, makes it hard for us as the owners to clean it up with it happens especially with cars with cloth seats. This is why getting a car with leather seats is far more convenient than vehicles with cloth seats. With that, the MINI Countryman and Mazda BT-50 would perfectly fit the criteria. One is a capable crossover that comes with a European vibe, while the other is a versatile pickup truck that comes with a premium look and feels. It also helps that Mazda also has a cargo bed at the back in case you want to use it for other things. On the other note, if your car comes with cloth seats, it would be better to dress it up with seat covers so that you can clean and wipe the dirt off easier.
As another tip,f you're going to travel with dogs, it's best to change the carpet floors to rubber or plastic mats, so you won't have a hard time cleaning the cabin.
Cars with rear lift gate that can do wonders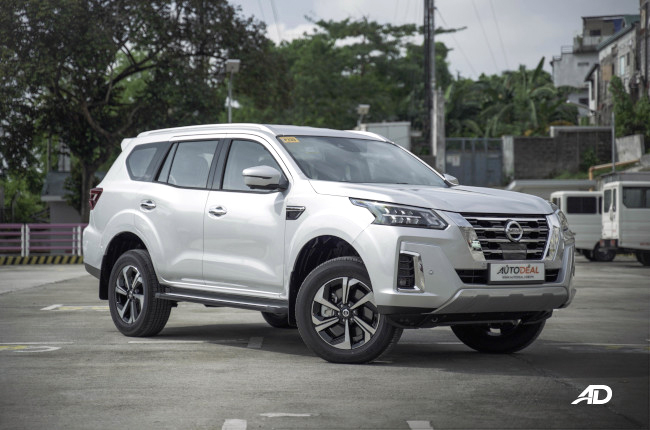 A big rear hatch is a large bonus for those who own pets and specifically large dogs. This makes ingress and egress of cargo as well as your furry friend easier. While a power tailgate is a great feature to have, we understand that not all vehicles come with this function, especially at more affordable price points. With that in mind, we have the Nissan Terra and the Mazda CX-5 as part of our recommendations thanks to their big booty storage and of course their large tailgates.
Cars with low floor for easier ingress and egress
To make it easier for your beloved canines to get in and out of the vehicle, choose a vehicle that's a built-in low ride height. With this, you won't have to carry them out of the car, so it would be less hassle on your part. The Honda CR-V and Suzuki Vitara can do this job for you as it offers a low floor that allows our best buddy to jump off the car with ease.
Cars with rear climate control is a must
Dogs are warmer than humans so having a rear climate control should also be on top of your checklist when choosing a perfect car for dogs. A cool cabin will keep pooches more comfortable and less stressed while they're inside the crate at the boot or lounging in their pet booster seat that can be installed on the car seat. The last thing you want is a barking dog inside the car, right? Cars with both spacious interior and rear air conditioning systems are the Mitsubishi Montero and Toyota Fortuner.
Reminder: Never place your dog on your lap as it spells distraction. Also, when an accident happens while you're cradling a pet on your lap, airbags may injure your dogs since that safety feature is specifically designed for people.
Latest Features
Both are within the same price range but are in many ways different from each other.

The Chevrolet Tracker presents tempting design details and features that should be given much more attention.

Choosing the right vehicle is hard so we created a list of 10 vehicles that could tick all the right boxes for your current and possibly your future needs as a young professional.
View More Articles