Suzuki Philippines' motorcycle arm, Suzuki Motorcycles, is one of the big four in Japanese motorbike manufacturers here in the country. The brand is showing strong sales at the start of the year for 2019. In terms of volume, the company's Motorcycle Development Program Participants Association, Inc's (MDPPA) data reports that the brand's Q1 sales records grew by 36%. This puts Suzuki at an even higher total than the three other big Japanese brands in the Philippines. The total growth of all these brands tops out at just 22% versus last year, giving Suzuki the crown for the first part of the year in terms of sales growth.
Brand dominance is strong for Suzuki at the start of the year. This is in time for the company's 100th year which will be celebrated in the year 2020. The brand was able to achieve its biggest growth of 2% in terms of Philippine market share among the four biggest Japanese brands for motorcycles.
The growth can be attributed to much of the brand's stellar offerings in the underbone and scooter categories, the most widely bought and ridden motorcycles here in the country. With offerings such as the Raider, which is offered in a more affordable carburetted trim, and a line-leading fuel injected variant. For the other scooters in the offering, expect the Suzuki Smash and the Suzuki Skydrive Sport as standouts in the lineup. These models are coupled with the brand's reputation for good reliable performance which makes a Suzuki motorcycle a worthy choice for your hard earned Peso.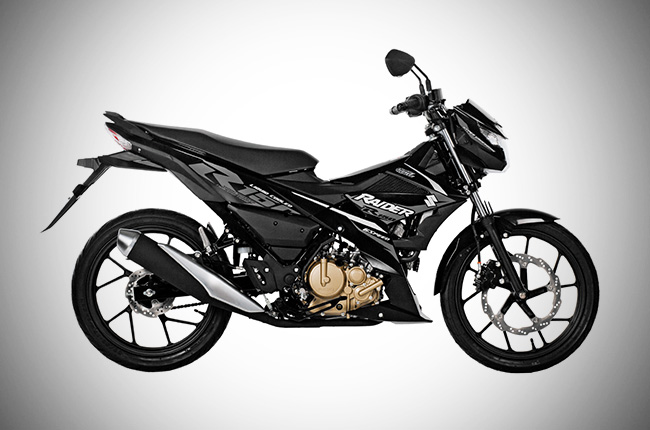 Apart from the brand's sales achievement in the underbone and scooter offerings, integrated sales, marketing, and brand communication strategies have brought the Suzuki brand to new heights. The records affirm Suzuki's title now as the most preferred Underbone manufacturer here in the Philippines. At a high 45% market share in the category, the Raider continues to quash the competition as it became the number one selling underbone motorcycle to grace Philippine soil.
For the scooter category, the brand's Skydrive Sport offered beginning riders a safe and easy time on the road with its comfortable sitting position that was launched in August last year. Suzuki credits this model for spurring the growth in the scooter category by 357%.
Things are looking bright for Suzuki, as its cars and bikes are receiving praise from both ends of the motoring community. With the Jimny sparking joy with enthusiasts and the Ertiga and Swift offering commuters an accommodating and affordable all around package, the brand's commitment to innovating in both sectors make the Suzuki brand one to follow for the rest of 2019 and beyond either on two wheels or four.
Latest News
A new feature to help with evacuation and navigation

A total of $3,000,000 was spent on the first-ever production Corvette C8.

If you're among those who were affected, you might want to send your car to Toyota dealerships ASAP.