Verified Agent
Hi I'm Ana Condolon
Official Sales Agent for
Mazda Greenhills
My Stats
Mazda Greenhills Promos
Available in: NCR
Price

P1,790,000

Discount

P100,000

Discounted Price

P1,690,000
View Promo
Get Quote
---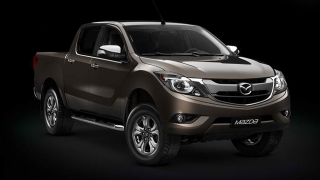 Available in: NCR
Price

P1,395,000

Discount

P180,000

Discounted Price

P1,215,000
View Promo
Get Quote
---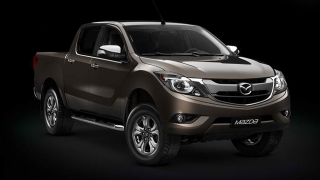 Available in: NCR
Price

P1,350,000

Discount

P150,000

Discounted Price

P1,200,000
View Promo
Get Quote
---
Mazda New Cars
---
---
---
Anonymous
, Mazda CX-9 2.5 Signature AWD
Jan 24, 2020
Ana conducted herself professionally. She was factual, accommodating to our schedule, entertained my numerous queries without getting tired, is knowledgeable enough on the car and understands the concerns of her client.
Anonymous
, Mazda CX-5 2.2 AWD SkyActiv-D
Dec 02, 2019
Rex Rivamonte
, Mazda CX-5 2.2 AWD SkyActiv-D
Aug 24, 2019
Abegail Tomaneng
, Mazda 2 1.5 SkyActiv V+ AT
Jul 19, 2019
it was fast!
Anonymous
, Mazda 2 Hatchback 1.5 SkyActiv AT Premium Series
Jul 12, 2019
Ana went above and beyond during the processing of the documents she even went to bicol just to get my signature, she is really dedicated to her work .She did everything to fulfill her promise to get the unit in tine
Alain John Gonzales
, Mazda CX-9 2.5 Signature AWD
Jul 04, 2019
Had a very easy transaction with Ms. Ana. Highly recommended. Definitely will refer her to my network.
Beatrice Castillo
, Mazda 3 Hatchback 1.5 SkyActiv V AT
Apr 07, 2019
Very accommodating... Fast transactions...
Janix De Guzman
, Mazda CX-9 2.5 Sport Touring FWD
Apr 06, 2019
My agent, Rovvie Ann Serdoncillo of Mazda Greenhills is an epitome of a conscientious sales agent. Truthful, helpful and available when you need her services.
Anonymous
, Mazda CX-5 2.5 AWD Sport
Feb 27, 2019
Anna has been so helpful in my search of my first car.

She is so accomodating and honest. Would even make suggestions.

Will surely recommend her to other friends who's looking for a new car.
Anonymous
, Mazda 3 Hatchback 1.5 SkyActiv V AT
Feb 02, 2019