Verified Agent
Hi I'm Christian Joves
Official Sales Agent for
Mitsubishi Motors Carmona
My Stats
1 year, 8 months
on AutoDeal
My Customers
Mitsubishi Motors Carmona Promos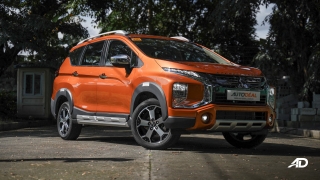 Featured Promo
Available in: CALABARZON
Price

P1,255,000

Downpayment

P60,000

Monthly

Get Quote

Loan Term

60 Months
View Promo
Get Quote
---
Featured Promo
Available in: CALABARZON
Price

P1,128,000

Downpayment

P40,000

Monthly

Get Quote

Loan Term

60 Months
View Promo
Get Quote
---
Featured Promo
Available in: CALABARZON
Price

P1,128,000

Discount

P113,000

Discounted Price

P1,015,000
View Promo
Get Quote
---
Mitsubishi New Cars
---
---
---
He was very accommodating and was able to assist us throughout the process of buying our own car. We also noticed that he's knowledgeable and can handle the business. We are grateful that we met an effective agent/ dealer like Christian Joves.
Jason Martillana
, Mitsubishi Xpander Cross 1.5 AT
Mar 17, 2021
Anonymous
, Mitsubishi L300 Exceed with FB Body (Dual AC)
Mar 03, 2021
Very fast and smooth transaction. He accommodated me immediately and no hassle. 5 star is definitely worth this agent.
Color Digital
, Mitsubishi L300 Exceed with FB Body (Dual AC)
Feb 27, 2021
Christian is very professional althrough out the transaction. He is honest with regards the unit. He briefly explained and demoed the unit very well. He told us everything we should know regarding the unit. All in all, smooth transaction and hassle free.
John Rodenas
, Mitsubishi Montero Sport GT 2.4 4x2 AT
Feb 27, 2021
Christian has been very accomodating with all my queries and did a good job in assisting me through out the process for me to get my preferred unit.
Anonymous
, Mitsubishi Mirage G4 GLX 1.2 MT
Dec 20, 2020
Very Polite and very accommodating agent. Very Commendable when it comes to processing paper works required in purchasing car. Recommended for other people out there who are planning to purchase car. thank you for the smooth transaction☺️ God bless.
julius silvano
, Mitsubishi Mirage G4 GLX 1.2 CVT
Nov 27, 2020
He is probably the youngest agent we've met yet he is very excellent in this line of work. At first we had this doubt about him but we were wrong. He is very much accommodating and very honest. He explains to us everything we needed to know. He is very funny also. Despite of him being young, i can say that he is an amazing agent and I would highly recommend him. Thanks to him we had an amazing experience and probably if we would get another unit we will get it again from him. Please extend my regards to Christian. Thank you.
Michael Mahinay
, Mitsubishi L300 Exceed with FB Body (Dual AC)
Nov 20, 2020
Almost perfect sale, ...
Honorio Foz
, Mitsubishi Montero Sport GT 2.4 4x2 AT
Oct 02, 2020