Verified Agent
Hi I'm Ghene Mohnani
Official Sales Agent for
Suzuki Auto Manila Bay
My Stats
1 year, 4 months
on AutoDeal
My Customers
Suzuki Auto Manila Bay Promos
Available in: Nationwide
Price

P1,138,000

Downpayment

P140,000

Monthly

P23,089

Loan Term

60 Months
View Promo
Get Quote
---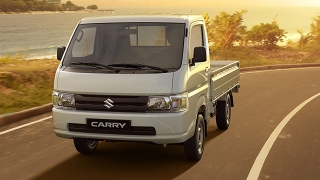 Available in: Nationwide
Price

P624,000

Downpayment

P102,000

Monthly

P12,660

Loan Term

60 Months
View Promo
Get Quote
---
Available in: Nationwide
Price

P699,000

Downpayment

P82,000

Monthly

P14,182

Loan Term

60 Months
View Promo
Get Quote
---
Suzuki New Cars
---
---
---
Very accommodating and able to answer all our queries since this is our first car purchase. Assisting us smoothly from the document completion up to the delivery of our car. Kudos to the very good service as our sales agent. Keep it up and more sales to come Ghene :) Thanks for all the assistance and guiding us all through out.
Kim Martin
, Suzuki Ertiga GA 1.5 MT (Upgrade)
Jul 14, 2022
Very accommodating. Sales oriented and well driven in his field. Knows how to handle tough situations. Kind towards his clients. Highly recommended. 👍👍👍👍👍👍👍⭐⭐⭐⭐⭐⭐⭐⭐⭐⭐
Chito Cibraborn
, Suzuki XL7 GLX AT
Apr 21, 2022
Highly recommend! He is very accommodating and responsive. He was very patient all throughout the process since we delayed our release date. Thank you Sir Ghene for the help. Godbless and more sales to come!
Isaac Mark Ignacio
, Suzuki XL7 GLX 1.5L AT Gasoline
Mar 14, 2022
Ghene is very accomodating and so helpful in assisting me from inquiry of quotation till I purchased the car. I highly recommend this sales agent.
Anonymous
, Suzuki Dzire 1.2 GL+ AGS
Jan 15, 2022
Ghene ans Suzuki Manila Bay is recommendable for the assistance they've provided, just waited 1hr for the release of the unit. Also, very generous in giving freebies.
Neil Aldrin Cabardo
, Suzuki Ertiga GL 1.5 AT (Upgrade)
Dec 27, 2021
Ghene is/was very helpful! He was available 24/7 for any queries that I had - from the time I started inquiring up to the time the car was released. Thank you Ghene! God bless. 🙏
Dina Soriano
, Suzuki XL7 GLX AT
Nov 24, 2021
Joanne Dimaano
, Suzuki XL7 GLX AT
Jul 30, 2021
I personally meet Ghene only on July 24, 2021 to pick the unit. He is good, and very accommodating sales agent. I have no more comments.

Thank you.

Orlando Salazar
Orland Salazar
, Suzuki XL7 GLX AT
Jul 26, 2021
Super fast transaction. Hindi madamot sa freebies!
Anonymous
, Suzuki Dzire 1.2 GL+ AGS
Jun 05, 2021
Very easy to transact with. Very good service!
Anonymous
, Suzuki Dzire 1.2 GL+ AGS
May 30, 2021