Verified Agent
Hi I'm Michael Centeno
Official Sales Agent for
Toyota Manila Bay
My Stats
Toyota Manila Bay Promos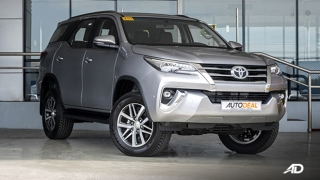 Featured Promo
Available in: NCR
Price

P1,947,000

Downpayment

P82,000

Monthly

P41,414

Loan Term

60 Months
View Promo
Get Quote
---
Featured Promo
Available in: NCR
Price

P952,000

Downpayment

P75,000

Monthly

P20,096

Loan Term

60 Months
View Promo
Get Quote
---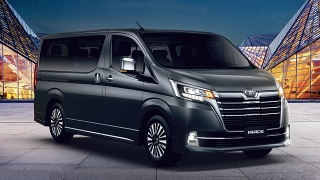 Featured Promo
Available in: NCR
Price

P2,608,000

Downpayment

P75,000

Monthly

P55,051

Loan Term

60 Months
View Promo
Get Quote
---
Toyota New Cars
---
---
---
Michael has been very supportive and patient from day one up to the last. Due to my busy schedule, I was not able to attend to some matters regarding my purchase but he was so patient enough and was always there to assist me all throughout, I never had a hard time with my purchase as he took care of everything. Kuddos! To Michael, a certified excellent employee and the best in customer service! 'Til next time.
Jane Mejico
, Toyota Vios 1.3 XLE CVT
Aug 08, 2020
Highly recommended. Very professional, straight forward, and accomodating. He'll answer all your questions with patience and respect. Kayang maprocess yung unit nyo in a week time as soon as macomplete nyo yung requirements and hands on sya from quotation hanggang releasing ng unit. Kudos sayo sir Mike sobrang hassle free!
Aries Valentino
, Toyota Vios 1.3 XLE MT
Aug 02, 2020
Michael went above and beyond in helping me with the purchase of my new car. He gave the best offer among all of the agents I've consulted with. I am 101% happy with him as my marketing consultant. You're the best Michael! 👍💯
Anna Perez
, Toyota Vios 1.3 XLE CVT
Jul 28, 2020
Very accommodating and helpful. Since I am a first time owner he helped me with all my questions and inquiries. He will update you constantly on the status of your transaction. Thank you michael!
Anonymous
, Toyota Wigo 1.0 G AT
Jul 25, 2020
Mr.ceteno was very accomodating tinulungan talaga kami i push ung dun sa gusto namin agreement sa bank..answer all our question ..i hope till the end of our transaction and releasing he will assist us..more power and thank you..
Anonymous
, Toyota Rush 1.5 G AT
Feb 01, 2020
Blessed!
17th December when i scroll down Auto Deal for any zero downpayment Toyota Rush G unit, and with Michael Centeno's response in nearly 30 minutes after my inquiry online - i go home today - 23rd December with the exact same car we named Solomon (not to mention weekend was included in those days)! That is the way to work! You man is reliable and can make things happen. Of course, lots of your team behind you to be thank for especially Mr. Lao (and all from Toyota Manila Bay) but hey, you fronted all of it with messages and phone calls out of working hours. I hope more client get to meet you to experience the same blessings we had. I met a professional agent in the beggining but in the end i think i gain a friend.
Goodluck to you and your wife with the upcoming 3rd gift of life. Godbless you bro. #salute!
Joemar Almazan
, Toyota Rush 1.5 G AT
Dec 24, 2019