Verified Agent
Hi I'm Paolo Loyola
Official Sales Agent for
Nissan Global City
My Stats
2 years, 6 months
on AutoDeal
My Customers
Nissan Global City Promos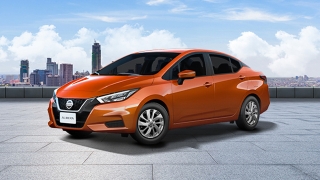 Available in: Nationwide
Price

P998,000

Downpayment

30%

Monthly

P17,719

Loan Term

60 Months
View Promo
Get Quote
---
Available in: Nationwide
Price

P1,098,000

Downpayment

30%

Monthly

P19,494

Loan Term

60 Months
View Promo
Get Quote
---
Available in: Nationwide
Price

P1,261,000

Downpayment

30%

Monthly

P22,388

Loan Term

60 Months
View Promo
Get Quote
---
Nissan New Cars
---
---
---
Had a great time and experience getting my first car, thanks to Pao who is very accommodating, he catered all of our requests, concerns and inquiries accordingly and very timely, he even gets out of his way just to ensure we get no hassle at all, we were really lucky of having him as our sales agent
Don Justin Macorol
, Nissan Navara VE Calibre AT 4x2
May 25, 2022
I have been part of customer service industry for more than 30 years both as a customer and service provider. Nowadays, I rarely find someone who could really exemplify the "best-in-class" customer service.

And that has changed when I met Mr. Paolo Loyola of Nissan Global City. If there is such thing as 10-star certification, Paolo deserves to receive the recognition of 10-star customer service award. He knows how to value customer's time, is technically and street-smart knowledgeable, accommodating and maintains positive attitude. Kudos to his sensitivity to customer's privacy, moods and circumstances. A lot of sales agents are either constructively aggressive or downright rude in presenting their offers. Paolo always respect my pauses to think and allows me to evaluate options on my own pace. And that is a skill that you need to cultivate in a long time.

He is so quick to respond to all my inquiries and anticipates all my possible questions. He even proactively provides creative do-it-yourself tips as future-proofing.

I truly feel that he is not acting as my sales advisor but as my TRUSTED FRIEND who puts my best interest at heart.

Mr. Paolo Loyola of Nissan Global City, THANK YOU for allowing me to experience your own brand of customized world-class customer service here in the Philippines!
Keep it up and PASS it on!

Your Happy BGC Nissan customer,
Robert Page
Robert Page
, Nissan Almera 1.5 N-Sport AT
Sep 08, 2021
May you please change and add 5 stars more?
Yes!!!
10 staaaaaaaaaars!!!
We believe that the salesman was a godsend for us.
It's been a week since we got our first car ever and still cannot believe and still not fully sinking in our minds that we do really have it now.
He was so professional, very responsive, accommodating, trustworthy, attentive, and full of enthusiasm.
He explained, elaborated, and demonstrated everything we needed to know for it was the first time for us.
Even the situation we were facing right now, with his thorough help, it became possible to own a car. We had a quick communication. He made it crystal clear mostly re the final price and so amazed that it was exactly as negotiated.
And yes, it's 💯 true that the application approval and car release is possibly made in just a day. The transaction was quick and painless.
Lastly, the after sales was, and still is, definitely 👍👍

Thank you so much to this man.

Mr. Paolo Loyola, keep providing a great assistance!!!

Mabuhay ka! 👏

P.S.
Be proud of yourself 💚
You gave an excellent service.
You went above & beyond.
You are so patient (ssshhh, I think that's the reason why HE keeps on blessing you)

More sales to come!

Maraming Salamat, Nissan!
⭐⭐⭐⭐⭐⭐⭐⭐⭐⭐
Morene Jusi
, Nissan Almera 1.5 E MT
Aug 05, 2021
Accomodating person, very responsive and easy to deal with. Almost same day approval. Thank you so much Sir Paolo!
Anonymous
, Nissan Almera 1.5 E MT
Jun 15, 2021
It's been a great experience working with such a very responsive and patient person like Paolo. He exceeded our expectations by delivering results on time. If we are again given a chance to process another purchase he will definitely be on top of our list.
Ravenal Joson
, Nissan Terra 2.5 VE AT 4x2
Jun 04, 2021
A lot of thanks to you Pao❤

same day approval, same day release 🚘

highly recommended, customer-oriented, very accomodating and easy to deal with!
Aiko Marie Distor
, Nissan Sylphy 1.6 CVT
May 15, 2021