Verified Agent
Hi I'm Tanya Tupaz
Official Sales Agent for
Ford Global City
My Stats
2 years, 11 months
on AutoDeal
My Customers
Ford Global City Promos
Featured Promo
Available in: NCR
Price

P1,299,000

Discount

P125,000

Discounted Price

P1,174,000
View Promo
Buy Online
---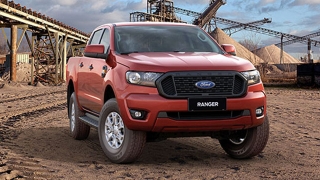 Featured Promo
Available in: NCR
Price

P1,155,000

Discount

P95,000

Discounted Price

P1,060,000
View Promo
Buy Online
---
Featured Promo
Available in: NCR
Price

P1,304,000

Discount

P70,000

Discounted Price

P1,234,000
View Promo
Get Quote
---
Ford New Cars
---
---
---
Superb sales agent. She is very nice, accomodating and transparent.
Anonymous
, Ford Territory 1.5 EcoBoost Titanium+ CVT
Nov 09, 2021
Two thumbs up for my agent, Tanya! She did everything very quickly which I liked. She was very polite and easy to work with. 10/10 I would definitely recommend her!
Anonymous
, Ford Transit 15-seater
Oct 11, 2021
Response Time - Excellent
Product Knowledge - Excellent
After-sales Service - Excellent

Tanya is honest, sincere, and she doesn't hard sell which what I like the most about her.
Sam Lacorte
, Ford Ranger 2.2 FX4 4x2 AT
Sep 28, 2021
Ms Tanya, was very accomodating from start(quotation stage) to releasing of my vehicle. It took me a while (two months) to finally decide, and yet she was customer centric and passionate intertaining my queries from time to time even during color selection.
Certainly, i will recommend her to my friends and families whos planning to buy a new vehicle.
Bernard Ciocson
, Ford Everest Sport 4x2 AT
Sep 16, 2021
Tanya is very accommodating and listens well to my queries. She is keen to detail and gave me the best options that I can explore. Will definitely recommend her to my friends and family. Buying a car was definitely easier with Tanya!
Anonymous
, Ford Ranger Raptor 2.0 Biturbo 4X4 AT
Aug 11, 2021
Miss Tanya accommodating and always ready to assist me all the time. She ensures that I get what I needed. Though we only communicate through the phone, I felt that she always smiles and has a positive attitude. Thank you for the help in the process of my purchase.
Randy Guimary
, Ford Ranger 2.2 FX4 4x2 AT
Jul 19, 2021
Shopping for a new car this new normal has been made easier by the numerous agents available to contact online but Tanya placed the icing on the cake. She always SUGGESTED and DID NOT DICTATE the best possible solution until we finalized the purchase. She was also very understanding with my "pagkaselan" in cars thus giving me a free vacuum cleaner as a surprize.

I would highly recommend Tanya to anyone looking for a Ford vehicle. 5 stars!
Kyle Herrera
, Ford Ranger 2.0 Wildtrak 4X2 AT
May 24, 2021
Anonymous
, Ford Everest 2.0 Titanium 4X2 AT
May 04, 2021
Helpful and attentive. Shortened our wait list time.
Anonymous
, Ford Territory 1.5 EcoBoost Titanium+ CVT
Jan 07, 2021
Ms. Tanya is the best car sales agent we've met! She's an extraordinary one; responds promptly and respectfully, all transactions were done quick and safe. Despite the pandemic, we were able to purchase our dream car in a short span of time! Very responsive to our texts and calls, even outside office hours. Nice deals and freebies all given with a smile. What a great sales agent she is! Thanks Ms. Tanya for the excellent service!
Lorna Rivera
, Ford EcoSport 1.5 Trend AT
Dec 23, 2020