1
Certified Pre-Owned, Repossessed and Used Toyota Land Cruiser Prado cars for sale in Pampanga
Your current search criteria: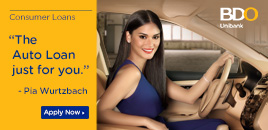 Need a new Car? Get your BDO AutoLoan now!
Click Here
Used Car
1990 Toyota Land Cruiser Prado 3.0L AT Diesel
P570,000
320,200 Km
Automatic
Diesel
Invecs Auto Centrum
San Fernando City, Pampanga, Central Luzon
Dealer
---
Choose the financing plan that best suits you and apply for your loan online.
Compute Car Loan