Verified Agent
Hi I'm Jelly Patac
Official Sales Agent for
Suzuki Auto General Santos
My Stats
2 years, 11 months
on AutoDeal
My Customers
Suzuki Auto General Santos Promos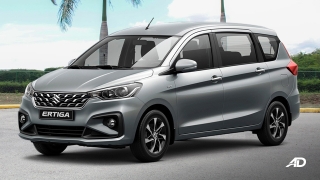 Available in: Nationwide
Price

P954,000

Downpayment

P99,000

Monthly

P19,356

Loan Term

60 Months
View Promo
Get Quote
---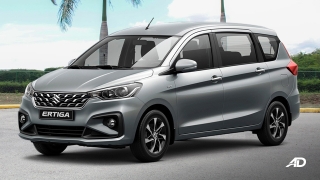 Available in: Nationwide
Price

P1,068,000

Downpayment

P109,000

Monthly

P21,669

Loan Term

60 Months
View Promo
Get Quote
---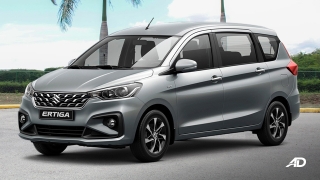 Available in: Nationwide
Price

P1,103,000

Downpayment

P119,000

Monthly

P22,379

Loan Term

60 Months
View Promo
Get Quote
---
Suzuki New Cars
---
---
---
Maam Jelly is very accomodating and responsive to our request.
Our car loan approval is fast and smooth. Thanks Maam Jelly.
Lady Diane Casupang
, Suzuki Dzire 1.2 GL+ AGS
Mar 24, 2022
Purchasing our first car was not easy. Thankfully, Jelly was very hands-on in our Application until the end of the transactions. We encounter a little bit problems during the processing period but she still manage those things until we finally release our car. Kudos!
Anonymous
, Suzuki Ertiga GA 1.5 MT (Upgrade)
Mar 10, 2022
Selecting our first car on a wide array of model and manufacturers did not come easy. When we finally decided, we then ask assistance from the nearest Suzuki Branch in our area. Ms. Jelly assisted us from the beginning up to the realization of car purchase. She is always reachable and helped us throughout the process. Never hesitated to answer all our questions and easy to get along with. A dedicated agent indeed. Power!
Anonymous
, Suzuki Dzire 1.2 GL+ AGS
Oct 19, 2021
Sally Verador
, Suzuki Ertiga GL 1.5 AT Black Edition
Aug 31, 2021
JEMMAR MAHUSAY
, Suzuki Celerio 1.0 GL AGS
Aug 04, 2021
Arlene Espina
, Suzuki Dzire 1.2 GL MT
Jun 13, 2021
Responsive agent especially in answering my quiries.
Riariza Sumergido
, Suzuki Celerio 1.0 GL AGS
Apr 20, 2021
Anonymous
, Suzuki Ertiga GL 1.5 AT Black Edition
Apr 20, 2021
Salute to this lady agent maam jelly patac..thank you for the assistance and understanding as well.we appreciated every little effort.thanks much maam!👍👍👍
Mohammad Said Kali
, Suzuki Ertiga GL 1.5 MT (Upgrade)
Apr 06, 2021
Thank you Ma'am Jelly for a very accommodating company you have. From the very start, the process was very smooth because of your exemptionally expertise until I got my new Suzuki XL7 GLX AT Rising Orange Pearl Metallic. 👍
Mary Lou Castillon
, Suzuki XL7 GLX AT
Mar 24, 2021
Other Agents
Jaibreel Ali Siahmard
0 Review
2.78 mins
Reply Speed
View All Suzuki Agents