Car News
AutoDeal brings you your daily dose of Philippine and international automotive news. Covering everything from vehicle launches to MMDA announcements and ground-breaking updates on the most recent developments from the world's most influential vehicle-makers.
/ News
Expect to feast your eyes on these cars next week.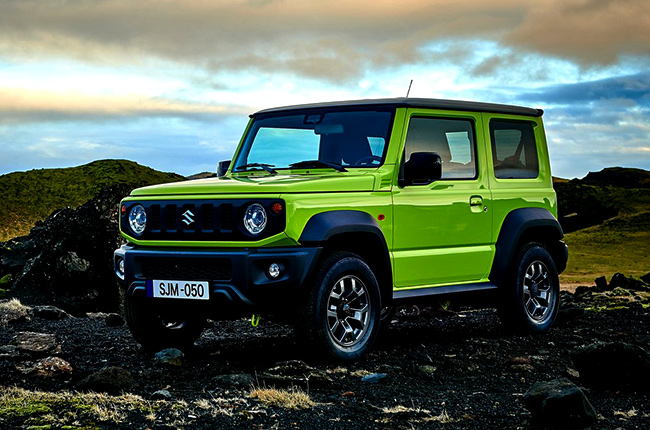 / News
Suzuki's finding it hard to cope with the continuously growing demand for the mini SUV.
---
The Department of Public Works and Highways acquires their right-of-way for NLEX Harbor Link Segment 10.

Volkswagen shall be able to quickly deploy a high volume of EVs in China.

It would have been the best place to convince yourself or your family that you need a Mini in your life.

Called the GTS and GTS Sport Turismo, they add sportier touches and standard kit.

Billions of dollars have been invested so far, and a line of credit is ready to flush out the company.

Steel wouldn't let aluminum take its position as the top player in the automotive industry.

This timing is indeed perfect for a potential partnership.

Quite a sad exhibit but hey, at least now we know.

This is a good a time as any to get your hands on a Honda.

Details are still vague at this point, but we're already excited.

Hyundai Asia Resources, Inc. flaunted its entire 2018 fleet under a single roof, including its rich portfolio of commercial vehicles.

Ford has already taught almost 3,000 drivers nationwide.

It's the biggest in the brand's SUV lineup, with equally huge tech features to boot.

The final word in limousine luxury has arrived. That is, until the 2020 Rolls-Royce Phantom is revealed.

Bow down to the new King.

Car concept projects should be more of a thing, don't you think?

Thomas Sedran gives a little background on the projects and goals laid out for both companies.

Here's a brief list of the possible cars being groomed for their 2021 launch.

It is quite obvious that JLR is facing some major dilemma with their plans.