AutoDeal New Car Comparison
Not decided on a new vehicle yet? You can compare up to three new cars at a time using our dynamic car comparison tool. Don't worry, we'll convert the data into results that speak your language.
Add A Car For Comparison
---
Featured Comparison
Twins from another mother brand? Before you judge, let's study their papers and see who's the better Chinese midsize SUV.
View Comparison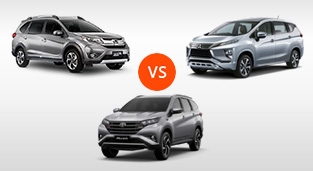 It's a three-way battle of the biggest names in the MPV segment. See how these nameplates play their game against each other.
View Comparison
Wanted to see what happens when these two Japanese crossovers match up? Say no more.
View Comparison
Premium Car Comparison
These are the three key premium hatchbacks, all with their own advantages, but which one suits you?
View Comparison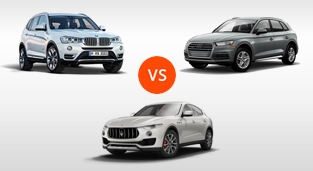 3 Premium SUV's, which come in Diesel, good for those long distance trips!
View Comparison
Two powerful premium sedans, coming with the economy of a diesel engine.
View Comparison
Popular Comparison
A classic battle of the two most popular SUV's in the Philippines, but with both bringing out two new platforms, which one...
View Comparison
The Toyota Vios is dominant in this segment, but the Accent is a bit of an underdog and definitely worth a look.
View Comparison
Which of these small hatchbacks do you prefer? Let this comparison help you.
View Comparison
Latest Comparison
The Toyota Hilux has always been tough, but isthe new Ranger tougher?
View Comparison
The Toyota Fortuner faces a tough competition with the all-new Mazda CX-9. Which do you think will win?
View Comparison
Two popular compact SUV's packed with technology and nifty features!
View Comparison