AutoDeal New Car Comparison
Not decided on a new vehicle yet? You can compare up to three new cars at a time using our dynamic car comparison tool. Don't worry, we'll convert the data into results that speak your language.
---
Featured Comparison
Subcompact sedans are known for their fuel-efficiency, but in terms of specs, which do you think will stand out?
View Comparison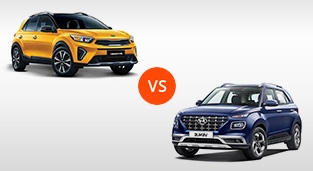 These Korean crossovers are worthy to be a companion on a daily drive. Which one deserves more finger hearts?
View Comparison
All these pickup trucks boast intimidating looks, impressive performance, and durability. But who will reign this match?
View Comparison
Premium Car Comparison
Check out these aesthetically-pleasing premium crossovers in the market today. Take your pick!
View Comparison
Which between these two legends is worthy of your millions?
View Comparison
The battle of German carmakers: Which premium midsize SUV would you go for?
View Comparison
Popular Comparison
These two stylish midsize SUVs are great choices, but one is better than the other. Which do you think it is?
View Comparison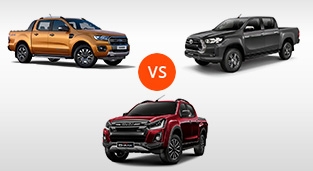 Big in size and powerful performance are the things that make pickup trucks charismatic. Which would be the best choice?
View Comparison
Growing a business is not easy, but these two workhorses can help you with your logistic needs. Which one will you get?
View Comparison
Latest Comparison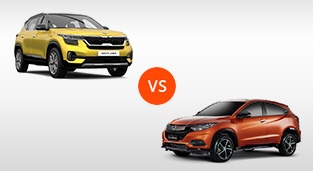 Both subcompact crossovers brag head-turning design and aura, but which between the two would win this specs battle?
View Comparison
These crossovers are new contenders in its segment. Given their capabilities, which do you think will get most of your nods?
View Comparison
These Japanese SUVs are known for their reliability and quality performance. Which would best suit your needs?
View Comparison