We are AutoDeal
We Sell More Cars Than Any Other Website
Every month AutoDeal.com.ph helps thousands of people find the best price on cars, motorcycles and a wide range of automotive products and services. Since January 2014 we have been pioneering new ways for prospective buyers to connect with car and motorcycle dealerships to receive timely and accurate information. Through methods such as our Test-Drive scheduling service, we're making the act of finding a brand new vehicle more convenient, less stressful, safer and ultimately more enjoyable.
See How AutoDeal Works
---
The Team
Daniel Scott
Co-Founder
Daniel has worked in the Philippines since 2008 and is undertaking his second startup. He focuses on business and product development and has a somewhat uncontrollable addiction to buying domain names.
Christopher Franks
Co-Founder
Frankie is a digital marketing professional, coffee addict, and aspiring amateur writer. Aside from heading up corporate communication, sales, and marketing for AutoDeal.com.ph, he also sits on the board of a non-profit in Leyte.
Reynaldo Castellano III
CTO
Reynaldo is a seasoned technical director with a decade of web development experience under his belt. He oversees all technical decisions that are made with the ongoing design and development of AutoDeal.com.ph.
Yan Barreta
Senior Developer
Yan codes for a living and often pulls all-nighters making sites functional. She prefers Coffee Bean over Starbucks. Mac over PC and House Stark over House Lannister. She's responsible for making sure AutoDeal works properly.
Nick Aguilos
Senior Designer
Nick is a designer. He tries his best to simplify complex applications. He likes observing the small things that are part of a bigger whole. He's responsible for interpreting business ideas into things that users understand.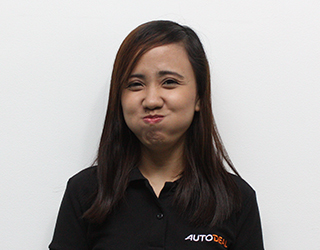 Danica Benson
Office Manager
Dhan is a hard-working young mom whose passion for excellence transcends from her vast expertise and knowledge in computer, web and admin works, to actual results that equate to success in business.
Annie Santos
Business Development Lead
The resident vendor at AutoDeal, Annie has been a purveyor of various products for the past 11 years. Her eyes twinkle at the sight of signed contracts and gets giddy when called for project briefings. When not peddling, you'll find her either flooring the gas pedal at a karting track, riding motorboat wakes on a lake or at home cooking with a newly discovered, hard-to-pronounce seed or grain.
Christopher Kho
Service Delivery Manager
With a decade of experience in the motoring industry, Chris is our in-house expert for anything on four wheels. In his time, Chris has written for multiple motoring publications before joining AutoDeal.
Carlo Panesares
Finance Manager
Carlo is the Finance Manager of Autodeal. He has a very keen attention to financial reports and a fan of strategic games like Dota 2. He has dreamed of becoming an informational speaker someday and find a ghostwriter who can write for him.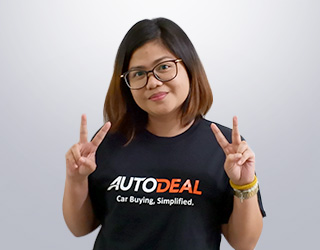 Angela Marie Molo
General Accountant
Angel is AutoDeal's General Accountant and our in-house tax expert. A simple and shy girl, she likes to stay at home but that doesn't mean that she's antisocial. She's also an excellent cook, by the way, which may have sprung from her love of movies.
Blas Mendiola
Web Developer
Blas is one of our many talented programmers. He has more than 3 years of teaching experience and application development. But on his free time, he loves listening to alternative rock music and playing DOTA.
Ricky Rimbao
Web Developer
Ricky is a great web developer with several years of experience in the industry mastering his skills. But he likes people to think of him as a regular guy who likes to be creative, loves to help others, and tries his best to enjoy the journey.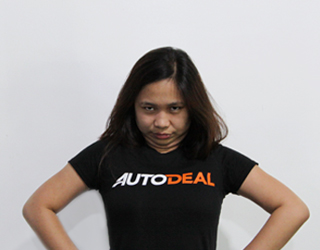 Floricel Colibao
Web Developer
Floricel works from our satellite office in Cebu as a web-developer. As a coder, she does many things that normal people will never understand. She is an integral part of the tech team. She does not play DOTA.
Noel Bacarisas
Web Developer
Noel is another team member located in the queen city of the south. As a web developer he is responsible for developing the technology that keeps AutoDeal.com.ph one step ahead of the competition. He also kicks Reynaldo's butt at DOTA.
Yra Carmela Galvez
Android Developer
Yra is AutoDeal's Android OS developer. She's bookish and introverted. She loves to read, play RPG games, or watch TV series during her free time. The ability to create something out of nothing is what made her passionate about programming.
Rollielyn Rocero
Project Manager
Olen is a Computer Engineering graduate and an artist at heart. Aside from being AutoDeal's Project Manager, she enjoys cooking and taking photos during her spare time. Olen captures reality as she sees it, through her paintings and photographs.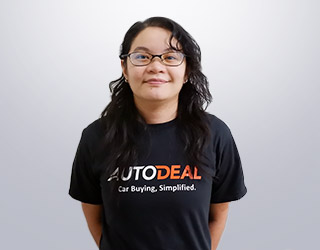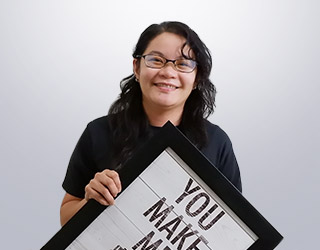 Eunice Jaurigue
Quality Assurance Engineer
Eunice has a lot of nicknames (Unis, Neng, Nicer, Nice, Nis). She's not a morning person - prefers to run and do things in the evening. During free time, she loves to spend quality time with family, sleep (a lot), eat, watch a movie, read, and listen to music.
Sheryll May Seralde
Junior Quality Assurance Engineer
Sheryll is part of the AutoDeal's technical team as a QA Engineer. She doesn't have a specific hobby nor definite interests, but she loves the beach even though she doesn't know how to swim. She loves to hike mountains. Also, she's a mother of a cute, stubborn Pomeranian puppy named Uno.
Alliah Benederio
UI Designer
Alliah is part of AutoDeal's design team. Aside from harnessing her UI Design skills, she enjoys photography, swimming, MMA, reading, and caffeine. She also likes cats.
Kaye Casalla
UI Designer
Kaye is part of design team and describes herself as the shy and quiet type, which some mistake as being "mataray." But she's not and is actually quite friendly. When she's not busy behind the monitor, you'll find her cooking up new recipes in the kitchen.
Zarah Royo
Support Team Lead
Zarah heads AutoDeal's client support team. She's responsible for following up and helping users to get the best value and the best possible price on their next vehicle. She's hard-working, always on hand, and never without a smile.
Ivy Falla
Customer Support Executive
Ivy is one of the people in charge of assisting our users in their journey to buying a car with AutoDeal. In her spare time, she loves to play computer games and watch movies with her family.
John Paul Eusebio
Customer Support Executive
Paul carries out customer service tasks to aid users who inquire and connect them to our trusted dealers. In his leisure time, he plays role-playing games (RPG) and enjoys hanging out with his highschool buddies. He finished Bachelor of Secondary Education major in English at PUP Sta. Mesa.
Dorothy Belleza
Customer Support Executive
Although Dorothy is the silent type of person. She introduces AutoDeal to our customers. She's also quick to answer any of their questions and guide them on their journey of buying a new car. She loves to play chess and scrabble, eat spicy food, and watch horror and fairytale-themed movies.
Genn-Ger Guitering
Customer Support Executive
Genn graduated from Rizal Technological University with the degree of Bachelor of Secondary Education Major in Mathematics and part of AutoDeal's Customer Support. On her spare time, she loves teaching kids, watching movies, and cooking some dishes.
Dayanajoy Dela Cruz
Customer Support Executive
Deejay graduated from St. Matthew Blumentritt Institute Information Technology. He is a new addition to the customer support team, verifying customers' details and assisting them. He loves watching action movies, playing computer games, and dancing with his friends.
Jacob Oliva
Content Team Lead
Jacob loves cars and driving. From slow city cruisers to heart-pumping, almost-illegal ones, he believes that all cars should be appreciated regardless of the amount of horsepower they make. His affection for four-wheeled vehicles is almost as passionate as his love for writing, bidets, cats, sushi, coffee, and everything in between.
Nico Ylanan
Content Editor
Nico's priorities in the same particular order: Motorcycles, automobiles, and music. A part-time DJ and full time lover of anything on wheels, Nico has spent a few years with automotive publications before joining the Autodeal team.
Allysa Mae Zulueta
Content Writer
She is an AB Communication Graduate from University of the East-Caloocan. Aside from writing poems and essays, she also relieves her stress by watching Korean dramas and taking a walk with her adorable Pomeranian dog.
Jan Patrick Reyes
Multimedia Designer
JP is a Multimedia Arts graduate. He loves the idea of combining flow and structure in his designs and merging the art of expression and intuition. His passion includes photography, environmental graphic design and architectural visualization. He is also an avid basketball and MMA fan.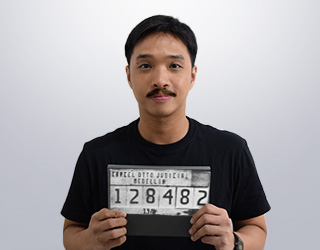 Jardin Duran
Multimedia Designer
Jardin is a multimedia artist. He can create special effects, animation, or other visual images using film, video, computers, or other electronic tools and media. He doesn't know how tall he is or how much he weighs because he doesn't want anybody to know his identity. He's like a superhero. Call him the Basketball Man.
Caco Tirona
Video Head
Co-founders Danny and Frankie found Caco one day, dog-collared and walking aimlessly, sniffing a marker while chewing on a pine cone. Immediately they thought, "Where does a guy like that get a pine cone?" Bewildered, they took him in. Fed him, bathed him with a hose and a ten foot pole, and put him to work on disproving Einstein's theory of relativity. Unable to move forward, they instead gave him the menial job of heading the company's videos in 2017; to be the face for Behind The Wheel, and other video features. Lucky to land a job at his age, and loving the idea of stretching a car's legs out of the city, he also gets excited about going home to his family. He is obligated to say the latter, or his wife will kill him.
Mark Vincent Villa
Videographer
Vincent spearheaded AutoDeal's video production and is an aspiring writer who's currently doing research for his first story. He's also the bassist for a small band while drowning himself in prog-metal, Birdy, and Gone Girl.
Jheyan Duanan
Sales
Jheyan is AutoDeal's Account Manager. She's in charge of presenting our awesome producs, keeping tabs on our clients, and closing prospective client deals. When she's not working, she loves to spend time with her family especially her 2 kids.
Become An Official Dealership Partner
By becoming an AutoDeal Partner you benefit from being able to connect with the 380,000 monthly car buyers who start their car-buying journey on AutoDeal.