Car Buying, Simplified.
Search thousands of car models. Connect with a sales agent you can trust.
Buying a car in the Philippines can sometimes be confusing. That's why we are reinventing the way buyers connect with car dealerships online. AutoDeal provides buyers with the means to research and compare hundreds of vehicles and auto-financing deals. We then provide a hassle-free service to connect buyers with official car dealerships from across the country.
Featured New Car Promos
The AutoDeal Car Promos section provides details on limited time financial promos, discounts and special offerings from a wide range of automotive brands.
---
Recently Launched New Cars
The AutoDeal Car Buyers Guide provides detailed information on every brand new vehicle in the Philippines. Here you can check out technical specifications, descriptions and image galleries and then effortlessly connect with the best dealers.
Promo Available
From: P 975,000 – 1,095,000
Promo Available
From: P 1,590,000 – 2,235,000
Promo Available
From: P 1,148,000 – 1,288,000
Promo Available
Promo Available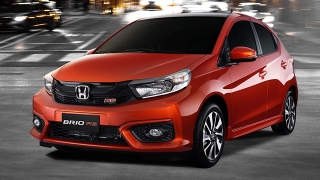 From: P 585,000 – 732,000
Latest AutoDeal Videos
Too lazy to read? We got you covered. The AutoDeal video section includes items like video car reviews, car unboxing videos, vehicle launches and other entertaining antics from our dedicated video team.
Find great deals on cars that have had a significant reduction in price.
Find a selection of cars priced at P500,000 or below.
Car Comparison
Compare 1,000's of cars available in the Philippines and find out which has the best performance, safety equipment or economy and much more.
Take a look at this compact crossover battle and decide which among these stylish rides makes a great value for your money.
View Comparison
It's more fun to travel in groups. Check out which between these two vans is a better people hauler.
View Comparison
Which between these good-looking midsize SUVs will get more nods when it comes to performance, style, and features?
View Comparison
---
News, Reviews & Lifestyle
The only diesel-powered midsize sedan has made a compelling return to the Philippine market.
/ News
Toyota Motor Philippines is finally giving us its most coveted two-door since the 86, the Toyota Supra.
Hyundai PH pledges support for the PUV modernization program in the LTO's motorshow, e-DRIVE na @ 107.

Chevrolet's Corvette lineup of cars are often the fastest and most valuable American machines, but turn the price up for what? Here are a few reasons.

Hyundai rolls out the second variant for the latest incarnation of its Santa Fe, and it cuts price, along with several notable features.
Get Notified
Do you want to be the first to know about the latest automotive deals? Just subscribe with your email address and we'll send you alerts on the most incredible deals as they happen.