Car Buying, Simplified.
Search thousands of car models. Connect with a sales agent you can trust.
Buying a car in the Philippines can sometimes be confusing. That's why we are reinventing the way buyers connect with car dealerships online. AutoDeal provides buyers with the means to research and compare hundreds of vehicles and auto-financing deals. We then provide a hassle-free service to connect buyers with official car dealerships from across the country.
Featured New Car Promos
The AutoDeal Car Promos section provides details on limited time financial promos, discounts and special offerings from a wide range of automotive brands.
---
Available In
Central Visayas
---
Available In
Central Visayas
---
Available In
Central Visayas
---
Available In
Central Visayas
---
Recently Launched New Cars
The AutoDeal Car Buyers Guide provides detailed information on every brand new vehicle in the Philippines. Here you can check out technical specifications, descriptions and image galleries and then effortlessly connect with the best dealers.
From: P 975,000 – 1,095,000
Promo Available
From: P 1,590,000 – 2,235,000
Promo Available
From: P 1,148,000 – 1,288,000
Promo Available
Promo Available
From: P 638,000 – 688,000
Latest AutoDeal Videos
Too lazy to read? We got you covered. The AutoDeal video section includes items like video car reviews, car unboxing videos, vehicle launches and other entertaining antics from our dedicated video team.
Find great deals on cars that have had a significant reduction in price.
Find a selection of cars priced at P500,000 or below.
Car Comparison
Compare 1,000's of cars available in the Philippines and find out which has the best performance, safety equipment or economy and much more.
When it comes to midsize pickup trucks, it's only normal to go for the toughest one – something that can handle the job without...
View Comparison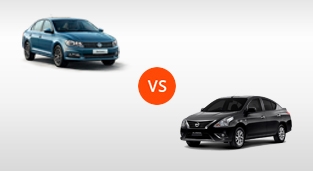 The Nissan Almera hasn't changed for quite some time now. Does it have what it takes to put up a spec battle with the Volkswagen...
View Comparison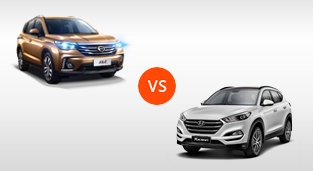 When a GAC GS4 and a Hyundai Tucson drive side-by-side on the highway, which do you think will capture your eyes better?
View Comparison
---
News, Reviews & Lifestyle
/ News
Nissan is giving away free five-year fuel supply for lucky customers who will purchase a participating Nissan model on or before April 30, 2019.
/ News
If the Mustang 2.3 EcoBoost was anemic for you, can this High Performance Package change your mind?
After a hefty catch of buyers last year, Ford wishes to continue its glorious catch through the following promos.

The Japanese brand closes its fiscal year 2018 with 58.5% growth from the previous period.

Here are the winners of the prestigious 2019 World Car Awards.
Get Notified
Do you want to be the first to know about the latest automotive deals? Just subscribe with your email address and we'll send you alerts on the most incredible deals as they happen.