---
About
One of the world's most iconic car manufacturers, Ford Motor Company was founded by Henry Ford in 1901 – best known for perfecting the assembly line, which produced the Ford Model T.

In 1908, the Model T opened the doors to the general public by making automobiles affordable. What is now one of the most integral parts of car manufacturing, the assembly line allows for vehicles to be efficiently built without sacrificing quality.

Ford Motor Company soon became an institution in the global automotive industry, and our fellow Filipino car enthusiasts have caught on to its success. Just a mere decade after its founding, Ford Motor company landed in Philippines shores and began assembling the Model T, stamping itself as one of the country's earliest automotive manufacturers. With the help of Henry Ford himself, the Pilipinas Ford Car Works was soon inked in 1929, and was soon renamed as the Ford Philippines Corporation in 1963.

Since then, Ford Philippine Corporation has strived atop the Philippine automotive totem pole with its line of notable models like the Fiera and Cortina. In 1997, the company renamed itself again to what it's known today as the Ford Motor Philippines. Two years, they opened an assembly plant in Sta. Rosa Laguna, establishing itself as Asia's leading exporter of completely built-up Ford vehicles.

However, after about a decade of operation, its Laguna plant shut down, but this did not stop Ford Motor Philippines from losing ground in the local automotive scene. Today, Ford is one of the largest automotive companies in the Philippines, marketing popular models such as the Fiesta, Focus, EcoSport, Everest, Explorer, Ranger, and the iconic Mustang.
Promo Available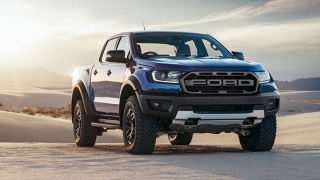 Promo Available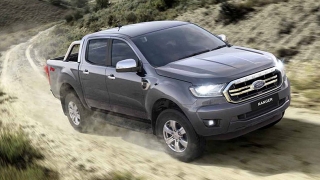 From: P 1,029,000 – 1,695,000
The Ranger solidifies its position as Ford Philippines' player in the pickup truck segment.

The legacy of Carroll Shelby lives on in the most advanced and quickest sixth-generation Mustang to date.
Get Notified
Do you want to be the first to know about the latest automotive deals? Just subscribe with your email address and we'll send you alerts on the most incredible deals as they happen.