Autodeal Car Comparison
Morgan 3 Wheeler S&S 1976cc 'V twin' vs. Morgan Plus 4 2.0L 2 Seater Manual
You can still add another car for comparison
Add
Morgan 3 Wheeler S&S 1976cc 'V twin' is the cheapest
Acceleration Rate (0-100 km/h)
Morgan Plus 4 2.0L 2 Seater Manual is more powerful
Morgan Plus 4 2.0L 2 Seater Manual has more pulling power />
Morgan 3 Wheeler S&S 1976cc 'V twin' accelerates more quickly
Morgan Plus 4 2.0L 2 Seater Manual has a higher top speed
Morgan Plus 4 2.0L 2 Seater Manual is more eco-friendly
Morgan 3 Wheeler S&S 1976cc 'V twin' is more fuel efficient
Morgan Plus 4 2.0L 2 Seater Manual is longer
Morgan Plus 4 2.0L 2 Seater Manual is wider
Morgan Plus 4 2.0L 2 Seater Manual is taller
Morgan 3 Wheeler S&S 1976cc 'V twin' has a large wheelbase
Electronic Brake Distribution
Lane Departure Warning System
Blind-Spot Detection System
Electric Adjustable Seats
Steering Wheel Audio Control
---
Important: AutoDeal.com.ph aims to provide the most accurate and updated vehicle information as possible. However, please note that vehicle specifications, prices, and images may be changed by the manufacturers and dealerships without prior notice. If you spot a potential mistake, feel free to contact us at info@autodeal.com.ph.
Car Comparison
Compare thousands of cars available in the Philippines and find out which has the best performance, safety equipment or economy and much more.
These two stylish midsize SUVs are great choices, but one is better than the other. Which do you think it is?
View Comparison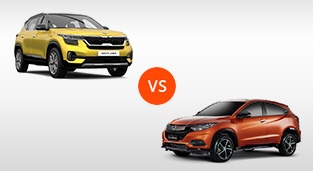 Both subcompact crossovers brag head-turning design and aura, but which between the two would win this specs battle?
View Comparison
Subcompact sedans are known for their fuel-efficiency, but in terms of specs, which do you think will stand out?
View Comparison