Verified Agent
Hi I'm Marnelli Pulga
Official Sales Agent for
Mazda Makati
My Stats
4 years, 4 months
on AutoDeal
Mazda Makati Promos
Available in: Nationwide
Price

P1,790,000

Downpayment

P358,000

Monthly

P29,000

Loan Term

60 Months
View Promo
Get Quote
---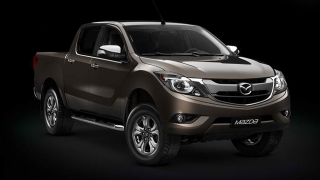 Available in: Nationwide
Price

P1,350,000

Discount

P150,000

Discounted Price

P1,200,000
View Promo
Get Quote
---
Available in: Nationwide
Price

P2,290,000

Downpayment

P458,000

Monthly

P38,000

Loan Term

60 Months
View Promo
Get Quote
---
Mazda New Cars
---
---
---
Marnelle is very proactive and helpful. She replies promptly to queries and regularly updates me without being intrusive. I recommend her highly.
Anonymous
, Mazda CX-3 2.0 SkyActiv-G PRO
Jun 15, 2021
Accommodating, will assist you in everything and all information is discuss.
guillermo cruz
, Mazda 3 Sportback 2.0 SkyActiv Premium AT
Jun 27, 2020
Marnelli was my sales agent in Mazda Makati. She was extremely efficient and customer oriented. She responds in a timely manner and i like that she has solutions to all problems encountered.

She works even on holidays and on weekends. If she is unable to take your call - she will still answer the call and let you know politely.

Dealing with her was a breeze.

I tried contacting mazda greenhills initially but since they weren't that accommodating, i decided to contact Mazda Makati and i'm glad i did!

Thanks Marnelli!
ismail hawari
, Mazda CX-3 2.0 FWD 4x2 AT
May 23, 2019
The transaction through Marnelli was done with ease. She was also able to deliver our original color preference.
Anonymous
, Mazda CX-9 2.5 Signature AWD
May 10, 2019
Very responsive and professional in conduct. I wouldn't hesitate to recommend her any day. Thank you!
Mohit Garg
, Mazda 3 2.0 SkyActiv R AT Soul Red
Jul 01, 2018
Ron Semira
, Mazda CX-5 2.5 AWD Sport Soul Red Crystal
Jun 06, 2018
Marneli responded to my query promptly and was able to answer all of my queries. She was courteous, patient and polite, and gave me the confidence to go ahead with the purchase of a Mazda 2 the very same week. Thanks Marneli you're a credit to Mazda Makati.
Charles Tiltscher
, Mazda 2 Hatchback 1.5 SkyActiv V+ AT
Oct 30, 2017
Other Agents
Cherrie Dela Punta
3 Reviews
33 secs
Reply Speed
Eunice Minor
0 Review
2.98 mins
Reply Speed
View All Mazda Agents