Verified Agent
Hi I'm Shara May Pardillo
Official Sales Agent for
Suzuki Auto Cebu North
My Stats
6 years, 5 months
on AutoDeal
My Customers
Suzuki Auto Cebu North Promos
Available in: Nationwide
Price

P1,181,000

Downpayment

P99,000

Monthly

P23,961

Loan Term

60 Months
View Promo
Get Quote
---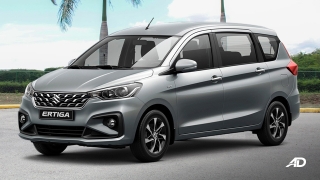 Available in: Nationwide
Price

P1,178,000

Downpayment

P98,000

Monthly

P23,900

Loan Term

60 Months
View Promo
Get Quote
---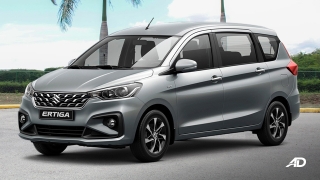 Available in: Nationwide
Price

P1,128,000

Downpayment

P88,000

Monthly

P22,886

Loan Term

60 Months
View Promo
Get Quote
---
Suzuki New Cars
---
---
---
Good result!
The Suzuki Celerio 1.0 GL AGS I brought in received the best customer service possible from start to finish. As a first-time automobile buyer, I have no issues about this dealership; communication is excellent, and nothing is ever demanded of me. Thank you so much to Ms. Shara for being so welcoming and helpful throughout.
Chinebeth Borja
, Suzuki Celerio 1.0 GL AGS
Feb 19, 2023
Anonymous
, Suzuki S-Presso GL MT
Jul 03, 2022
Anonymous
, Suzuki Swift 1.2 GL CVT
Oct 16, 2021
Alfie dickson Sabuero
, Suzuki Ertiga GL 1.5 MT Black Edition
Mar 28, 2021
She was able to accommodate me and my querries at first since I already had some reseach with the car I want, then was able to meet up with my wife's demands regarding with the inclusions and availability for test drive. Our unit could possibly be released in less than a week if only not with our conflicting schedules.
Vaughn Spencer Visagas
, Suzuki Ertiga GLX AT
Dec 28, 2019
Very patient and very approachable
Anonymous
, Suzuki Celerio 1.0 GL AGS
Nov 28, 2019
Ms. Shara May Pardillo is the first one who replied to my inquiry about the Suzuki APV and she is so accomodating. She answers all my questions and she followed up all the papers that I need and waited patiently till i complied all of it. I highly recommend Ms. Pardillo as an agent if you want a fast approval for your car loan.
Rodelyn Bacquial
, Suzuki APV 1.6 GA MT
Oct 14, 2019
She does the extra mile for her customer
Eric Laborte
, Suzuki Ertiga GLX 1.5 AT Black Edition
Aug 06, 2019
She is accomodating ang helpful.
Romeo Bordallo
, Suzuki Ertiga GL 1.5 AT (Upgrade)
Jul 18, 2019
She is nice,and very accomodating.
Hermilda Rabe
, Suzuki Ertiga GL 1.5 MT (Upgrade)
Jun 18, 2019