Autodeal Car Comparison
Toyota Vios 1.5 G AT vs. Hyundai Accent Sedan 1.4 S CVT vs. Suzuki Ciaz 1.4 GLX AT
Hyundai Accent Sedan 1.4 S CVT is the cheapest
Transmission Category
CVT with Sequential Shift
Continuously Variable Transmission
Toyota Vios 1.5 G AT has a bigger engine
Acceleration Rate (0-100 km/h)
Toyota Vios 1.5 G AT is more powerful
Toyota Vios 1.5 G AT has more pulling power />
Hyundai Accent Sedan 1.4 S CVT accelerates more quickly
Hyundai Accent Sedan 1.4 S CVT has a higher top speed
Hyundai Accent Sedan 1.4 S CVT is more eco-friendly
Hyundai Accent Sedan 1.4 S CVT is more fuel efficient
Hyundai Accent Sedan 1.4 S CVT has a greater range
Suzuki Ciaz 1.4 GLX AT is longer
Suzuki Ciaz 1.4 GLX AT is wider
Toyota Vios 1.5 G AT and Suzuki Ciaz 1.4 GLX AT are taller
Suzuki Ciaz 1.4 GLX AT has a large wheelbase
Toyota Vios 1.5 G AT has a tighter turning circle
Suzuki Ciaz 1.4 GLX AT has a larger trunk capacity
Hyundai Accent Sedan 1.4 S CVT has a larger overall cargo capacity
Electronic Brake Distribution
Lane Departure Warning System
Blind-Spot Detection System
Air Conditioning System
Rotary Type Air Conditioning
Automatic Air-Conditioning with rear vents
Entertainment System
7-inch Touch Screen display audio with CD/MP3/Voice Control/Mirror Link
Integrated AM/FM/CD/USB/MP3/AUX-In with 4 Speakers
8-inch Android Capacitive touchscreen head unit
Connectivity
Bluetooth connectivity, Aux-in cable, and USB
USB/Aux-in
Aux, USB, Bluetooth
Warranty
5 Years (Unlimited Mileage)
Electric Adjustable Seats
Steering Wheel Audio Control
---
Important: AutoDeal.com.ph aims to provide the most accurate and updated vehicle information as possible. However, please note that vehicle specifications, prices, and images may be changed by the manufacturers and dealerships without prior notice. If you spot a potential mistake, feel free to contact us at info@autodeal.com.ph.
Car Comparison
Compare thousands of cars available in the Philippines and find out which has the best performance, safety equipment or economy and much more.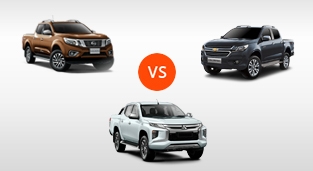 If you've been itching to get a brand new pickup truck, this might help you decide which off-roader suits your style.
View Comparison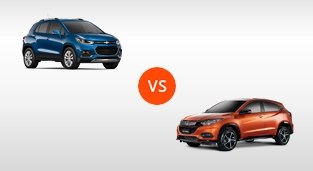 Japanese vs. American – which between these technology-packed subcompact crossovers make the best value for money?
View Comparison
Check out this compact sedan battle to know which among the three will be a great companion on your daily drive.
View Comparison