Autodeal Car Comparison
Volkswagen Lamando 1.4 TSI DSG SE vs. Geely Emgrand Comfort 1.5 CVT
You can still add another car for comparison
Add
Geely Emgrand Comfort 1.5 CVT is the cheapest
Transmission Category
Continuously Variable Transmission - 8-speed
Geely Emgrand Comfort 1.5 CVT has a bigger engine
Acceleration Rate (0-100 km/h)
Volkswagen Lamando 1.4 TSI DSG SE is more powerful
Volkswagen Lamando 1.4 TSI DSG SE has more pulling power />
Sponsored
The Lamando name may connote leadership, and VW made the right decision in naming the car so.
Geely Emgrand Comfort 1.5 CVT is longer
Volkswagen Lamando 1.4 TSI DSG SE is wider
Geely Emgrand Comfort 1.5 CVT is taller
Volkswagen Lamando 1.4 TSI DSG SE has a large wheelbase
Geely Emgrand Comfort 1.5 CVT has a larger trunk capacity
Electronic Brake Distribution
Lane Departure Warning System
Blind-Spot Detection System
Air Conditioning System
2-zone Climatronic air-conditioning with pollen filter
Electronic with Intelligent Interactive system
Entertainment System
8.0" Touchscreen with 8 speakers and tuner, CD, MP3 capability
8-inch infotainment system
Connectivity
Aux-in, USB, SD card, Bluetooth, and App Connect
Aux, USB, Bluetooth, Wireless Screen mirroring via EasyConnect
Electric Adjustable Seats
Steering Wheel Audio Control
---
Important: AutoDeal.com.ph aims to provide the most accurate and updated vehicle information as possible. However, please note that vehicle specifications, prices, and images may be changed by the manufacturers and dealerships without prior notice. If you spot a potential mistake, feel free to contact us at info@autodeal.com.ph.
Car Comparison
Compare thousands of cars available in the Philippines and find out which has the best performance, safety equipment or economy and much more.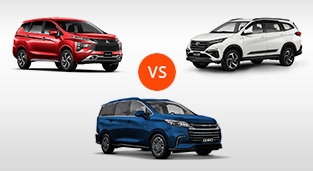 If a family vehicle is what you're looking for, these are the MPVs you might like. Let's take a look.
View Comparison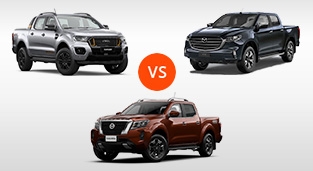 Conquer new adventures with any of these pickup trucks. What's your pick?
View Comparison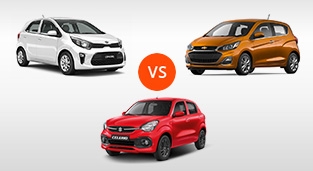 Hatchbacks may be compact but they have the essential features that you need for daily drive. Take your pick.
View Comparison