Verified Agent
Hi I'm Bhuds Igdalino
Official Sales Agent for
Toyota Global City
My Stats
1 year, 1 month
on AutoDeal
My Customers
Toyota Global City Promos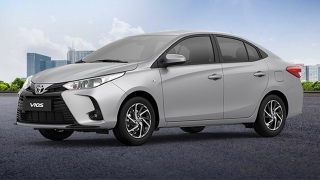 Featured Promo
Available in: NCR
Price

P882,000

Downpayment

P59,000

Monthly

P18,077

Loan Term

60 Months
View Promo
Buy Online
---
Featured Promo
Available in: NCR
Price

P684,000

Downpayment

P68,000

Monthly

P14,018

Loan Term

60 Months
View Promo
Buy Online
---
Featured Promo
Available in: NCR
Price

P1,004,000

Downpayment

P119,000

Monthly

P20,577

Loan Term

60 Months
View Promo
Get Quote
---
Toyota New Cars
---
---
---
Professional throughout the process
Anonymous
, Toyota Veloz 1.5 V CVT Platinum White Pearl
Apr 28, 2023
Fast release of unit; Easy to deal with; Gives you update regarding the status of the unit from time to time. I strongly recommend Bhuds.
Anonymous
, Toyota Hiace 2.8 GL Grandia AT
Mar 21, 2023
Our Toyota Global City Agent, Mr. Bhuds Igdalino is the best Toyota Marketing Professional. I gave him the perfect score of 5 stars, because he really deserves it. I admire Mr Bhuds for his professionalism and his dedication on giving us the best service possible. He will really call you or message you if there are developments on your inquiry or on your order. He will always tell you the truth about your order or inquiry that will make you feel more secured and your time will not be wasted in waiting for nothing. He will find ways on how to assist you even if he is not present physically in the showroom, just like one time that he is on Mall showcase duty, and we arrived at the showroom, he asked his teammate to assist us and with that gesture, We felt his professionalism and dedication on serving us. Another time is the day before the release of the vehicle, He had an emergency and did not report to work but he still managed to help us release the vehicle the next day, That for me is a trait of a real dedicated professional. Toyota is a big and reliable company but I really believe that to achieve that level, Marketing Professionals (MP) like Mr. Igdalino is a vital part of thier growth and I hope that all MPs would be as dedicated and professional as Mr. Bhuds Igdalino.

I will always recommend Mr. Bhuds Igdalino whenever I will be asked about purchasing a brand new Toyota car here in the Philippines. I may be anonymous but this is a real story of our experience with Mr. Igdalino, you can choose him to be your MP and you will have a delightful brand new car purchase experience.
Anonymous
, Toyota Hiace 2.8 Commuter Deluxe MT
Mar 07, 2023
Thank you very much for your good assistance
Ferdinand Domingo
, Toyota Fortuner 2.8 LTD Diesel 4x4 AT Two-Tone (White Pearl)
Jan 04, 2023
Anonymous
, Toyota Veloz 1.5 V CVT
Sep 15, 2022
Smooth transaction and very helpful, he has made my first car buying experience easy. When I mentioned any concerns, he was quick to address them with no hesitation! Thanks again for the great help!
Anonymous
, Toyota Raize 1.2 G CVT
Sep 12, 2022
I was amazed with the agent (BHUDS IGDALINO) with his sales approach to me. He is very helpful, transparent and accommodating to all my concerns and request. I can recommend him to my friends who are interested in acquiring new toyota cars.
Alfonso Alan Verar
, Toyota Fortuner 2.4 G Diesel 4x2 AT
Jul 22, 2022
Very customer-centric. Bhuds showed what an agent should be by being informative and helpful in my process of purchasing the car. From the tes drive to releasing. Kudos!
Anonymous
, Toyota Veloz 1.5 V CVT
Jun 13, 2022