Mitsubishi Montero Sport 2020
Php 1,565,000 – 2,450,000
Mitsubishi Montero Sport Reviews
Find all Mitsubishi Montero Sport reviews, from our full review to our safety, technology and interior reviews. Find detailed scores and ratings to help you decide if the Mitsubishi Montero Sport is right for you.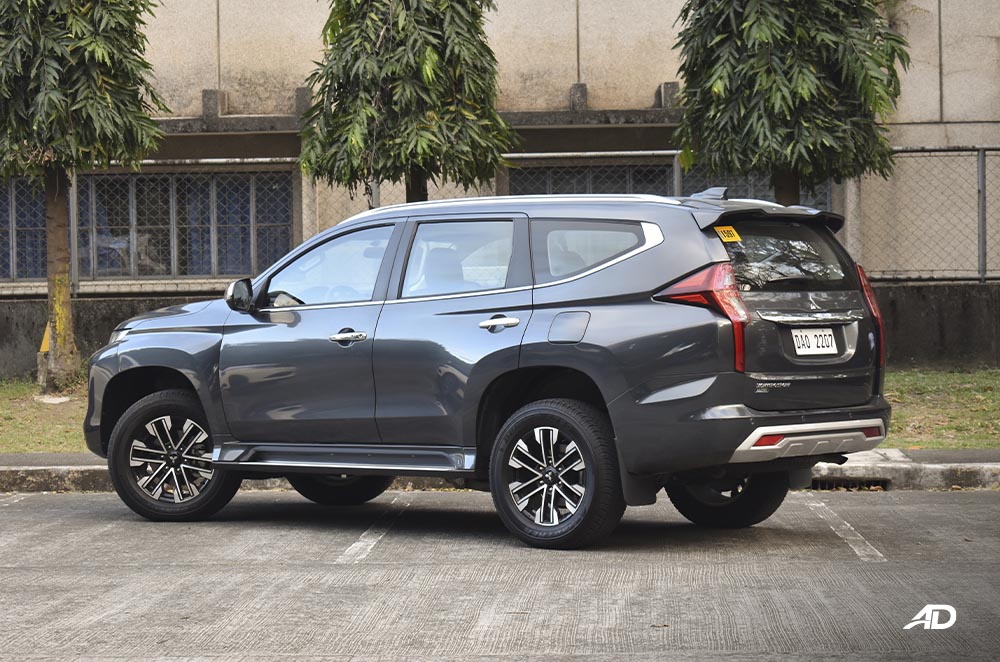 Performance
Engine Output (HP), Acceleration, Transmission, Handling 4.5/5
Design
Exterior & Interior Design, Quality, Fit and Finish, Ergonomics 4.5/5
Ride Comfort
Cabin Comfort, Suspension, NVH Insulation 4.0/5
Safety and Technology
Convenience Technologies, Active and Passive Safety Features 4.0/5
Value for Money
Amount of the vehicle you get for the price, Fuel Efficiency 4.0/5
What You Will Like
Frugal diesel engine
Easy to use infotainment system
Power tailgate
What You Won't Like
Third row seats are hard to put up
The kick to open tailgate feature works intermittently
Reverse camera has a low resolution
Mitsubishi Montero Sport Video
View expert reviews, interior unboxing, launches and special features.
Are You Ready To Buy?
Promo Available
P1,565,000 – P2,450,000

6 Variants & Specifications
Get Offers From Multiple Dealers
Send Quote to 3 Local Dealers Simultaneously
Compare offers and select your preferred dealer
Communicate safely and buy with confidence
Get Quote
Buy your car insurance online
Mitsubishi Montero Sport Reviews
Similar Car Reviews
Does the Nissan Terra still have what it takes against more experienced players in the segment?

4.2

/

5

Can Ford make a proven template even better in just a facelift?

4.3

/

5

The Toyota Fortuner is a mainstay on Philippine roads, and for good reason, but how does it stack up after the competition has introduced several key rivals.

3.8

/

5
Similar Cars
From: P 1,738,000 – 2,299,000
From: P 1,633,000 – 2,414,000
From: P 1,350,000 – 2,155,000
From: P 1,618,888 – 1,998,888
From: P 1,398,000 – 1,498,000