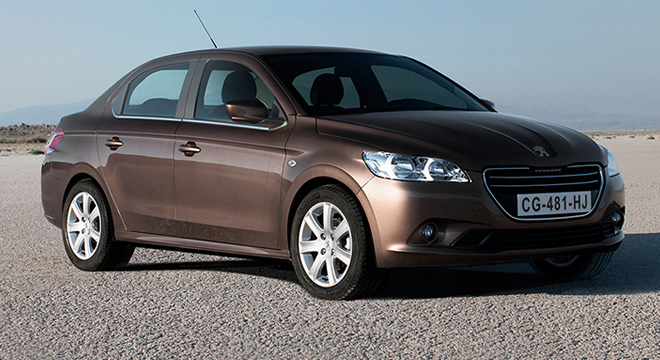 The Peugeot marquee has established itself with technical expertise in car making backed by over a century of experience. With the 301, it is undoubtedly a Peugeot by far and feel with its modern character lines that's both elegant and emotive.

Inside, the 301 comes with all the practical features you'd come to love in a sedan. Its spaciousness will be synonymous to a very accommodating cabin for both the front and rear passengers. The audio system offers MP3 playback, AUX-in, USB slot, and a Bluetooth handsfree kit with steering-wheel controls for a carefree drive. Other practical features include a large boot space with a total volume of 506 liters, which has also been carefully designed to stow everyday items.

The 301 is equipped with either a 1.6L Hdi with 5-speed manual transmission or a 1.6L EC5 with 4-speed automatic transmission which is perfectly at ease for the winding roads and expressways in the country. It's precise and responsive electric power steering make it a bliss to drive in urban traffic as well. Safety is assured by the availability of dual airbags, anti-lock brakes, EBD, and ISOFIX seats.
News and Articles
The company began their journey in 1810 when their corn mill was converted to a steel mill at the height of the industrial revolution. They initially produced wood-and-metal grinders, before moving on to vehicles.

Peugeot Philippines slated the 301 as their subcompact sedan contender and their way of giving car buyers a taste of what they can offer as a French carmaker. It targets those who're looking for something a bit more stylish on the road while at the same time offering value-for-money features.
More Articles