Suzuki Vitara 2021
Php 1,458,000 – 1,468,000
Suzuki Vitara Reviews
Find all Suzuki Vitara reviews, from our full review to our safety, technology and interior reviews. Find detailed scores and ratings to help you decide if the Suzuki Vitara is right for you.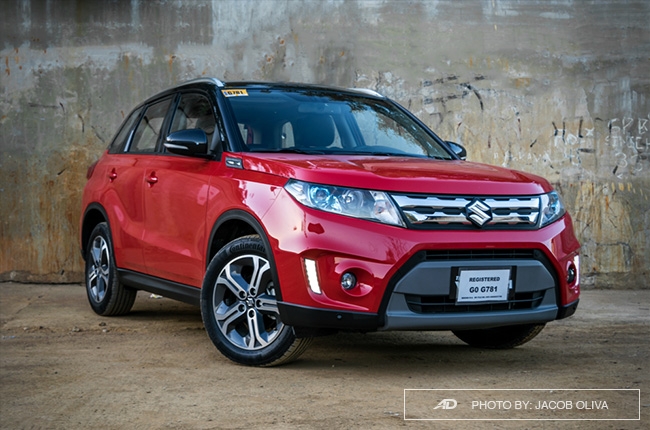 Performance
Engine Output (HP), Acceleration, Transmission, Handling 4.0/5
Design
Exterior & Interior Design, Quality, Fit and Finish, Ergonomics 3.5/5
Ride Comfort
Cabin Comfort, Suspension, NVH Insulation 4.0/5
Safety and Technology
Convenience Technologies, Active and Passive Safety Features 4.0/5
Value for Money
Amount of the vehicle you get for the price, Fuel Efficiency 3.5/5
What You Will Like
Great front exterior design.
Huge tablet-like Android infotainment system.
Stellar fuel economy figures.
What You Won't Like
Plastic material used in the entire cabin.
Sunlight penetrating the sunroof cover.
Rear-end is uninspiring.
Similar Cars
From: P 1,208,000 – 1,478,000
From: P 1,185,888 – 1,535,888
From: P 1,438,000 – 1,598,000
From: P 1,290,000 – 1,770,000
From: P 1,534,000 – 1,820,000
From: P 1,368,000 – 1,885,000