Hyundai Accent Hatchback 2017
Showing more of its sportier side, the all-new Accent also comes in a hatchback form that, although lengthwise a bit shorter in comparison with the sedan version, still is more than capable of providing the same overall satisfaction the sedan can bestow.

A popular choice in the Philippine market, the all-new Accent looks sportier than its sedan version. It's available only with a 1.6L diesel engine with VGT, and an option to control it via either a 4-speed automatic or a 6-speed manual transmission, the Accent Hatchback guarantees remarkable fuel efficiency and a much-needed responsiveness when throttled down.

Equaling the Accent Sedan in interior amenities and space, the Hatchback's edge is the easier way it allows its luggage compartment to be loaded full due to the hassle-free rear door, instead of the dedicated trunk lid of the sedan version.
Colors
Clean Blue
Clean Blue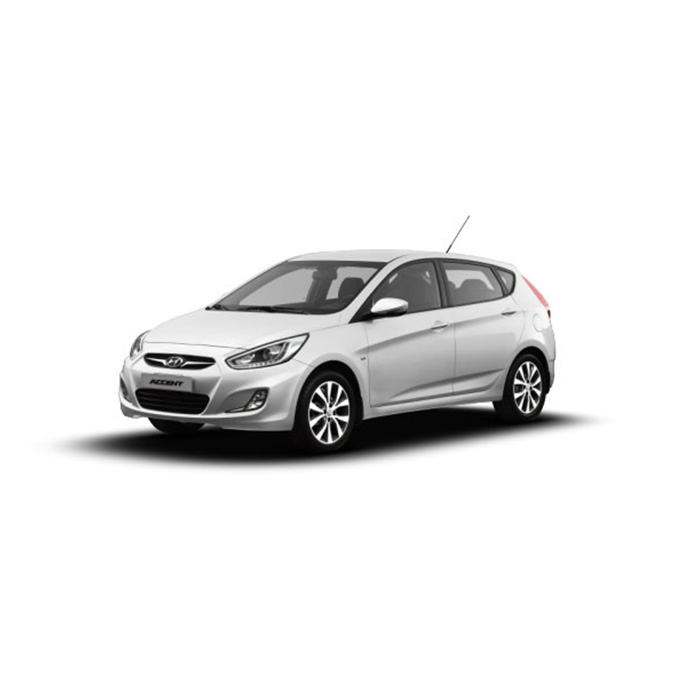 Crystal White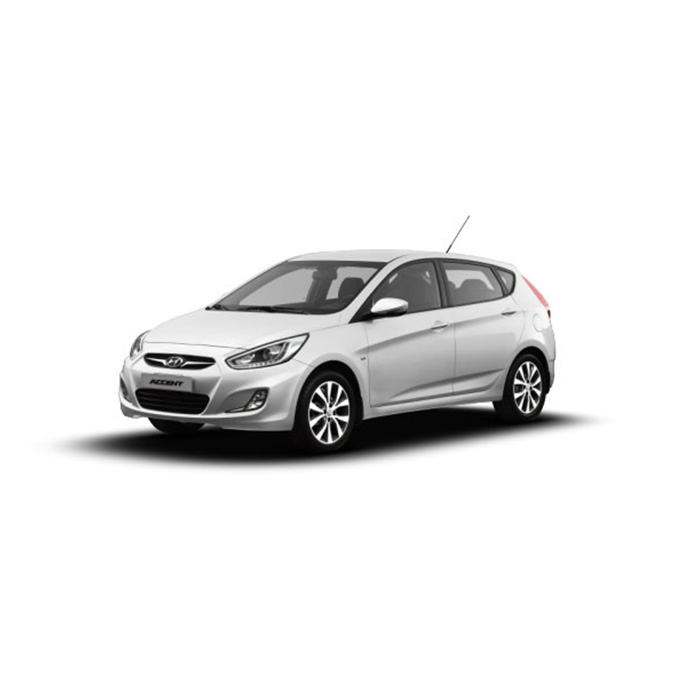 Crystal White
Sleek Silver
Sleek Silver
Veloster Red
Veloster Red
News and Articles
Hyundai competes in the local subcompact hatchback segment with the Accent. Similar to its rivals, it's small, sporty, and offers practicality for everyday use but what makes it click for most car buyers? Read on as we get to know more about this Korean hatchback and its points that appeals to them and maybe to you as well.
More Articles