Hyundai Accent Hatchback 2019
Php 883,000 – 975,000
This model is no longer available. It may have been phased out from the market. View Other Models
Hyundai Accent Hatchback Overview
Showing more of its sportier side, the all-new Accent also comes in a hatchback form that, although lengthwise a bit shorter in comparison with the sedan version, still is more than capable of providing the same overall satisfaction the sedan can bestow.

A popular choice in the Philippine market, the all-new Accent looks sportier than its sedan version. It's available only with a 1.6L diesel engine with VGT, and an option to control it via either a 4-speed automatic or a 6-speed manual transmission, the Accent Hatchback guarantees remarkable fuel efficiency and a much-needed responsiveness when throttled down.

Equaling the Accent Sedan in interior amenities and space, the Hatchback's edge is the easier way it allows its luggage compartment to be loaded full due to the hassle-free rear door, instead of the dedicated trunk lid of the sedan version.
Important: AutoDeal.com.ph aims to provide the most accurate and updated vehicle information as possible. However, please note that vehicle specifications, prices, and images may be changed by the manufacturers and dealerships without prior notice. Always test drive a vehicle before purchasing. If you spot a potential mistake, feel free to contact us at info@autodeal.com.ph.
Review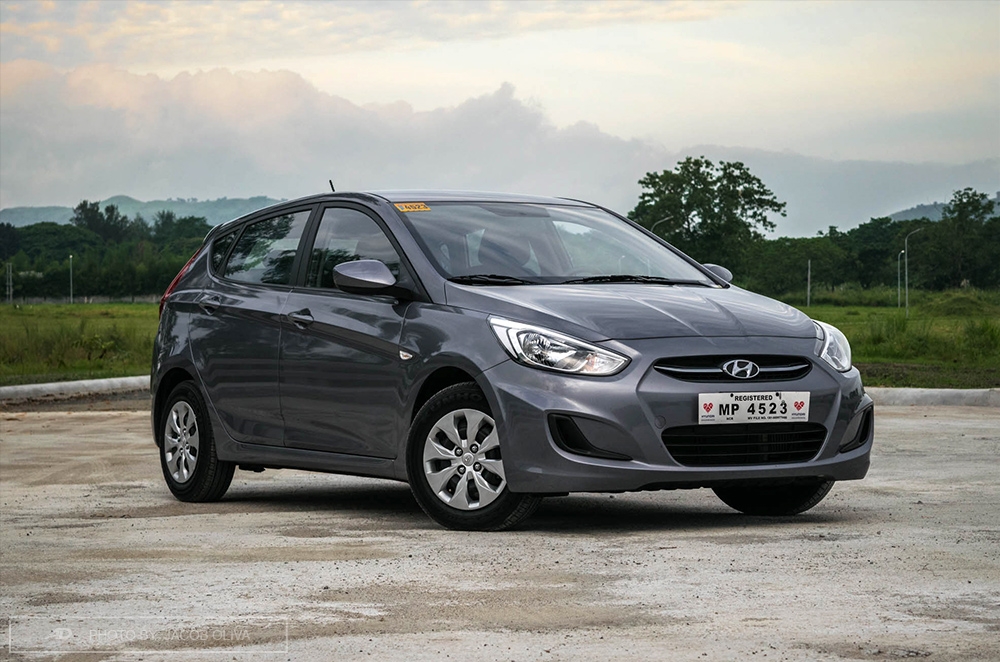 Does the Accent stay true to its original charm to Filipino buyers?
News
Hyundai competes in the local subcompact hatchback segment with the Accent. Similar to its rivals, it's small, sporty, and offers practicality for everyday use but what makes it click for mo...
Colors
Clean Blue
Clean Blue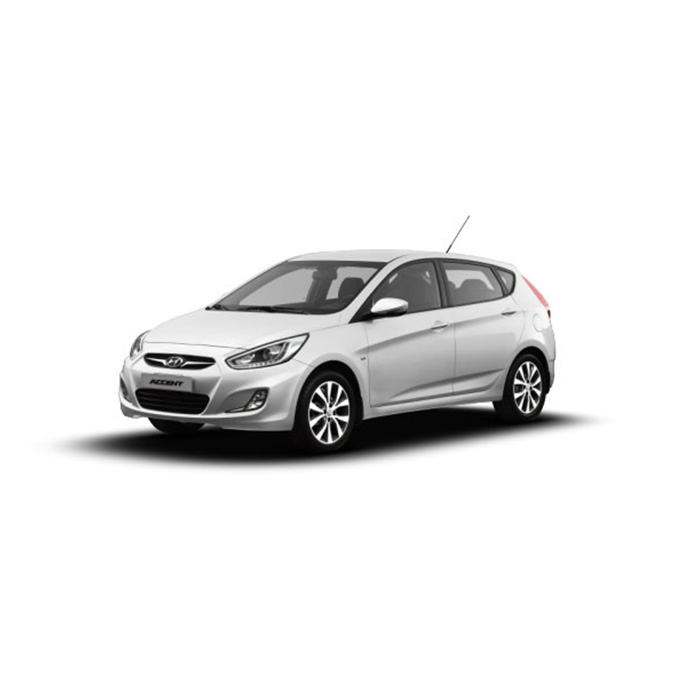 Crystal White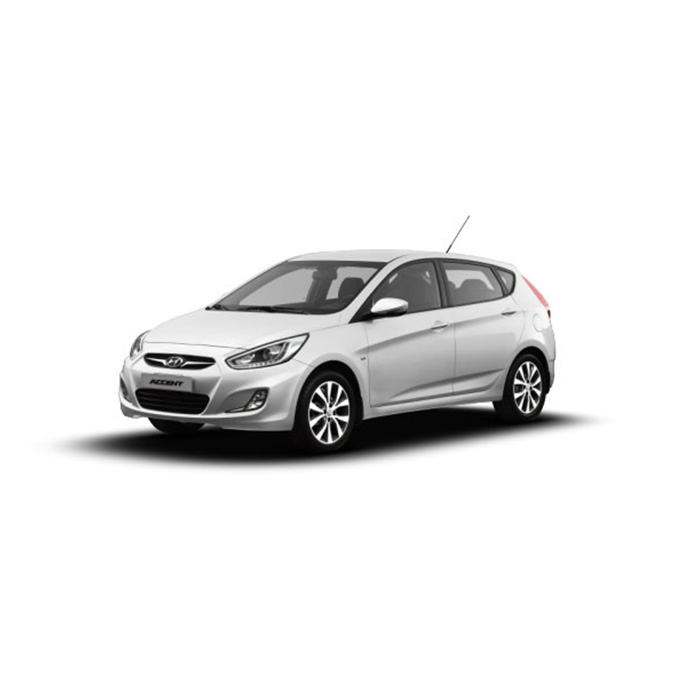 Crystal White
Sleek Silver
Sleek Silver
Veloster Red
Veloster Red
Car Loan
Estimate you loan amount using the AutoDeal Calculator
---
IMPORTANT NOTICE:
1. All amounts quoted are in Philippine Peso.
2. Resulting computations are based on indicative rates and for estimation purposes only. These do not constitute an approval nor offer by BDO.
3. Actual computations based on prevailing rates will be provided by your Account Officer upon loan application.
4. Maximum Loanable Amount is based on the following:
- For Brand New Cars, amount assumes 80% of your vehicle purchase price.
- For Pre-Owned Cars, amount follows the appraised value or vehicle purchase price, whichever is lower.
5. The result shown in the calculator is representative of payments made one month in advance (OMA). Alternative rates will apply to payments made in arrears.
---