Kia Seltos 2023
Php 1,235,000 – 1,580,000
Kia Seltos Reviews
Find all Kia Seltos reviews, from our full review to our safety, technology and interior reviews. Find detailed scores and ratings to help you decide if the Kia Seltos is right for you.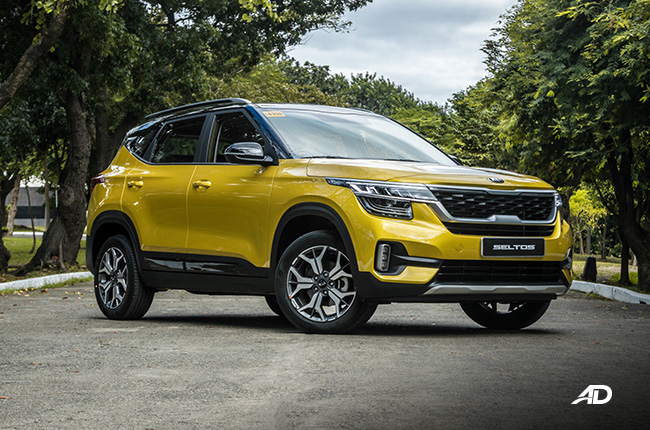 Performance
Engine Output (HP), Acceleration, Transmission, Handling 4.0/5
Design
Exterior & Interior Design, Quality, Fit and Finish, Ergonomics 4.5/5
Ride Comfort
Cabin Comfort, Suspension, NVH Insulation 3.5/5
Safety and Technology
Convenience Technologies, Active and Passive Safety Features 4.0/5
Value for Money
Amount of the vehicle you get for the price, Fuel Efficiency 3.5/5
What You Will Like
One of the best-handling mainstream cars in the market today.
Frugal, under-stressed engine.
Head-turning design.
What You Won't Like
Could have been better with a traditional automatic transmission.
Some tech features missing at this price point.
Tight wiggle room for three people at the back.
Similar Cars
From: P 998,000 – 1,588,000
From: P 1,250,000 – 1,280,000
From: P 1,240,000 – 1,338,000
From: P 909,000 – 1,149,000
From: P 1,490,000 – 2,012,400