Despite being known best as a resource for car-buyers to compare vehicles, find promos and connect with dealers, over the last 2 years, AutoDeal has developed a variety of lead-management tools that are now used by over 300 car dealers nationwide.
Aside from managing the leads generated from the front-end of the AutoDeal.com.ph website, our team has worked hard to provide our partners with a solution that will manage leads, regardless of their origin. The outcome is a full 360° lead funnel solution that can report the effectiveness (in volumes of leads and closed sales) on almost any marketing activity.
"Many of our partners are now using our lead-management system to not only track their AutoDeal leads, but to enter leads generated in the showroom, at exhibits and mall-displays," stated AutoDeal co-founder Daniel M. Scott. "Dealers are switching pen and paper in exchange for our lead-management system because it's ultimately more effective in helping to translate what marketing events have the best impact on real world sales".
Inline with the increased use of the technology, AutoDeal recently created their first line of White Label Solutions that work in tandem with their existing technology. Today AutoDeal exhibited the first implementation of their Inquiry Kiosk solution at the Isuzu Philippines Truck Fest which is on-going at SMX Convention Center until April 16.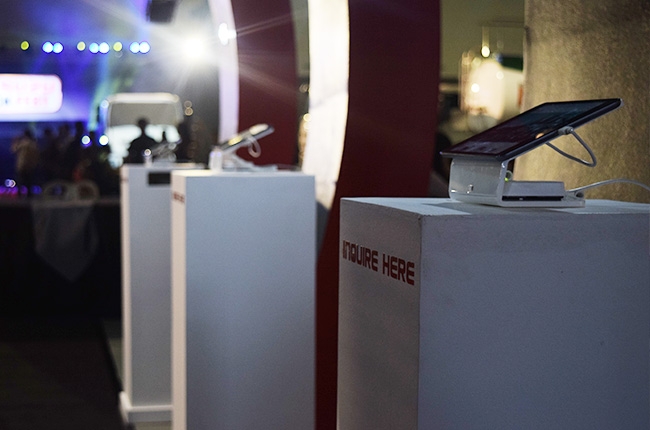 A unique look and feel can be created for every kiosk by the client using their existing AutoDeal Dashboard. For each event unique lead and sales closure, data can be tracked through AutoDeal's existing Lead-Management technology. In addition to this, multiple events can be generated simultaneously making it ideal for large brands running campaigns constantly across the country.
"Our kiosks are ideal for customers like me" commented Scott "for those buyers that want to inquire but don't necessarily require the face-to-face interaction with an agent yet. There's truly no limit to where these can be used: mall displays, motor shows and even the showroom. Best of all, the data can sync up with the leads being simultaneously captured by the sales agents to give a much better overview of what's happening."
For more information on AutoDeal's Inquiry Kiosk, White Label Solutions and Managed Services contact info@autodeal.com.ph