Changan CS75 Plus 2023
Php 1,379,000
Changan CS75 Plus Reviews
Find all Changan CS75 Plus reviews, from our full review to our safety, technology and interior reviews. Find detailed scores and ratings to help you decide if the Changan CS75 Plus is right for you.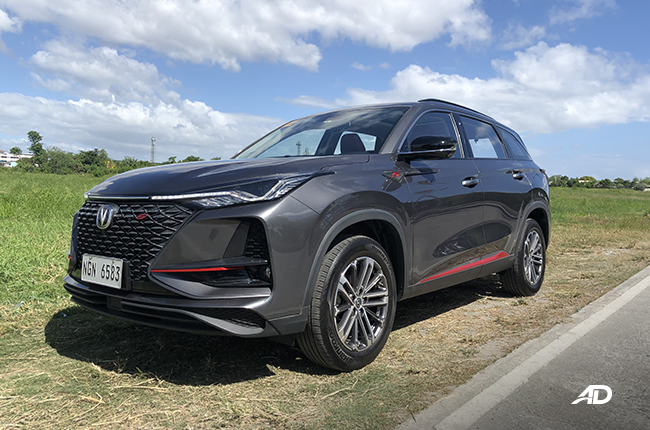 Performance
Engine Output (HP), Acceleration, Transmission, Handling 4.0/5
Design
Exterior & Interior Design, Quality, Fit and Finish, Ergonomics 4.0/5
Ride Comfort
Cabin Comfort, Suspension, NVH Insulation 3.5/5
Safety and Technology
Convenience Technologies, Active and Passive Safety Features 3.5/5
Value for Money
Amount of the vehicle you get for the price, Fuel Efficiency 3.5/5
What You Will Like
Spirited performance and nimble handling
Youthful and sporty design
Plenty of features at its price point
What You Won't Like
No Apple CarPlay and Android Auto
Infotainment system could use some work
Questionable in-city fuel consumption
Are You Ready To Buy?
Get Offers From Multiple Dealers
Send Quote to 3 Local Dealers Simultaneously
Compare offers and select your preferred dealer
Communicate safely and buy with confidence
Get Quote
Changan CS75 Plus Reviews
Does the Changan CS75 Plus have what it takes to compete in the crowded local crossover market? Here's our full review.

3.7

/

5
Changan CS75 Plus Articles
Following the fuel efficiency tests for the Alsvin and CS35 Plus, Changan put the CS75 Plus to the test.
Similar Car Reviews
Competence can only do so much so does the Creta have an X-factor that can help it compete?

3.9

/

5

Brave or foolish? GWM's more bold than anything when it introduced the Jolion to the market.

4.0

/

5

Going for the middle variant is almost always a good choice. Does that hold true with the V variant of the BR-V?

3.9

/

5
Similar Cars
From: P 1,179,000 – 1,348,000
From: P 1,224,000 – 1,539,000
From: P 1,258,888 – 1,308,888
From: P 1,335,000 – 1,599,000