JAC Cars, SUVs, Pick-up Trucks, MPVs and Vans
Find the full line up of JAC vehicles in the Philippines. View the latest prices, specifications, reviews, news and videos and once you have found the vehicle you are interested in ask for a quote from one of our JAC partner dealers.
JAC Car Models
Find all JAC car models available in the Philippines and view detailed specifications, prices, images, videos, reviews and much more. Connect with a JAC dealer and request a quote.

Get Notified for JAC
Do you want to be the first to know about the latest automotive deals? Just subscribe with your email address and we'll send you alerts on the most incredible deals as they happen.
You may unsubscribe from these alerts any time. Please review our privacy policy for more information.
Latest JAC Reviews
Find expert reviews on your favorite JAC vehicles in the Philippines, from the performance, comfort, tech features and safety aspects of each vehicle. Also, read about the latest vehicle launches, upcoming vehicles, vehicle recalls and latest news.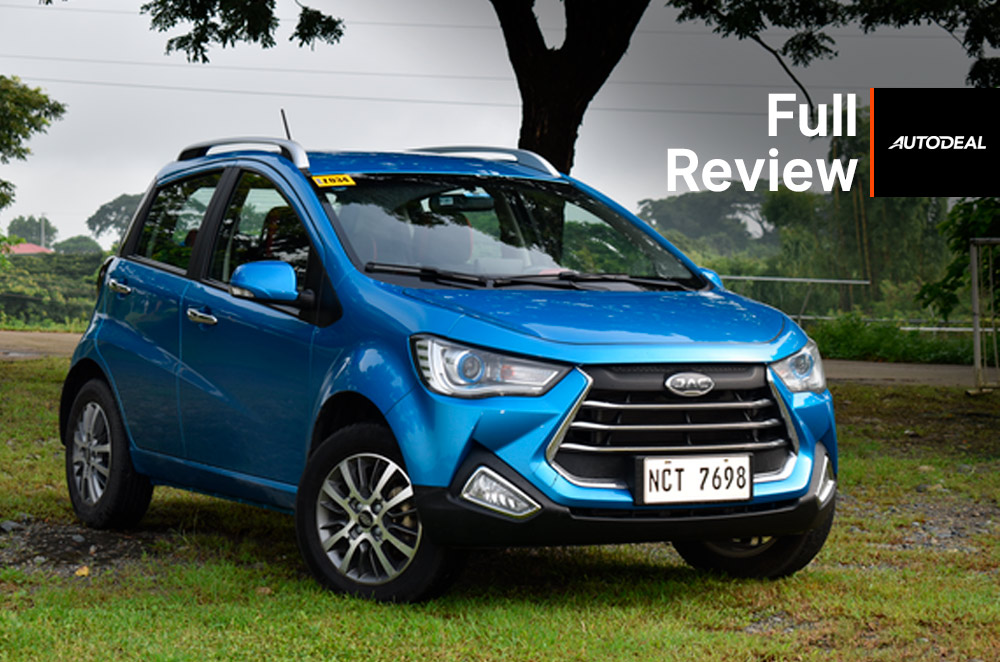 The JAC S1 is a little crossover with big potential with features that are out of its segment.
Armed with compelling looks and several tech features, the S3 is an attractive alternative in the sea of crossover options today.
The S3 is filled with features that should make it an attractive choice among car buyers who are into high-tech and convenient stuff inside their cars.

The quality of materials and the way each part of the car's cabin radiates its overall vibe is almost as essential as its ride comfort.

With a price like a subcompact sedan, you can have a subcompact crossover with an SUV-like appeal.

3.7

/

5
JAC Dealerships in the Philippines
Connect with your local JAC dealer for a quote, inquiry or schedule a test drive.
GF Westgate Filinvest, Commerce Avenue, Filinvest Corporate City, Muntinlupa City 1781
2326 Chino Roces Avenue Extension, Makati City
Tagaytay-Balibago Road, Brgy. Don Jose, City of Sta. Rosa, Laguna 4026
View other popular car brands in the Philippines, carry out research and connect with your local dealer.