Toyota Land Cruiser Prado 2017
Php 3,019,000 – 3,951,000
First produced in 1990, the Prado is now in its 4th generation. As the Land Cruiser 200's little brother, the Prado still has all the characteristics the LC200 is known for, but in a more affordable package.

It has the same body lines as the LC200, but the Prado has it more defined. The front fascia may not be as intimidating, but the massive grille and sleek headlamps give it a more youthful appeal.

Inside is a plush leather interior with wood accents, a steering wheel with multi-function control, and leather seats for 7 people. A 6-speaker entertainment system with Bluetooth function is at the helm which the passengers can enjoy together with the dual automatic climate control.

Roaring underneath is a choice between a gas and diesel engine. The 4.0L 275 hp gas engine has 381 Nm of torque, coupled to a 6-speed automatic transmission with sequential shift. The diesel variant runs on a 3.0L 163 hp engine with 410 Nm of torque, paired to either a 6-speed manual or 5-speed automatic, gate type with shift lever.
Variants
Toyota Land Cruiser Prado 4.0 V6 Gas AT

Automatic

Gasoline

₱ 3,019,000

Add To Comparison
Toyota Land Cruiser Prado 4.0 V6 Gas AT White Pearl

Automatic

Gasoline

₱ 3,034,000

Add To Comparison
Toyota Land Cruiser Prado 3.0 Diesel MT

Manual

Diesel

₱ 3,836,000

Add To Comparison
Toyota Land Cruiser Prado 3.0 Diesel MT White Pearl

Manual

Diesel

₱ 3,851,000

Add To Comparison
Toyota Land Cruiser Prado 3.0 Diesel AT

Automatic

Diesel

₱ 3,936,000

Add To Comparison
Toyota Land Cruiser Prado 3.0 Diesel AT White Pearl

Automatic

Diesel

₱ 3,951,000

Add To Comparison
Colors
Dark Steel Mica
Dark Steel Mica
Gray Metallic
Gray Metallic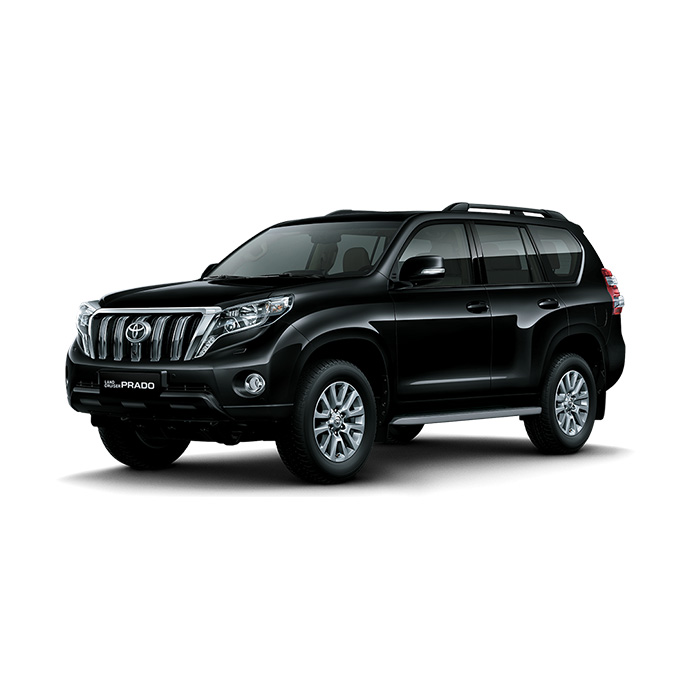 Raven Black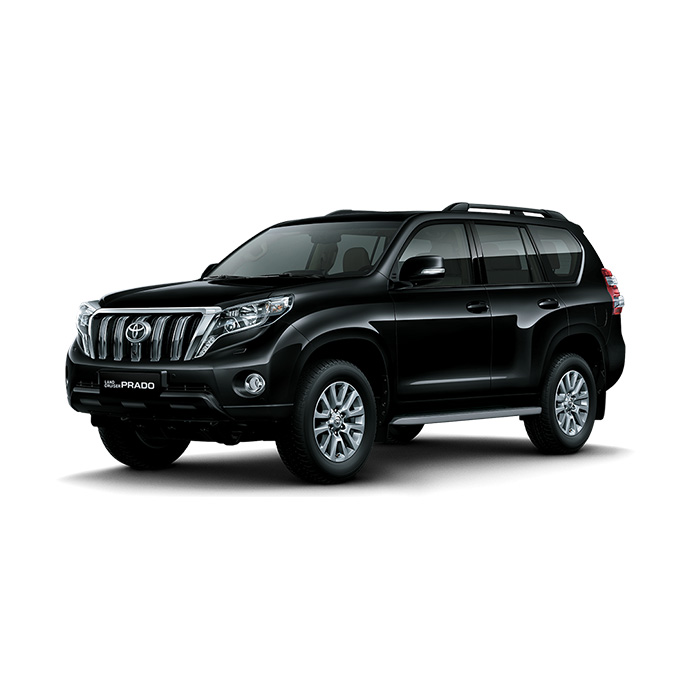 Raven Black
Silver Metallic
Silver Metallic
White Pearl
White Pearl