When it comes to the world of online vehicle sales, the importance of adopting new business practices to accommodate increasingly tech savvy customers is more important today than it ever has been. As more Filipinos go online and look for innovative technology solutions to help them with their day-to-day lives, it seems likely that the traditional nature of car buying in the showroom will soon be a thing of the past.
While digital is undoubtedly a fantastic platform to promote any automotive brand, business practices need to continuously evolve to help bridge a 'chasm of uncertain data,' where direct linkage between online efforts and offline results is often hard to measure.
In short, this is what has given birth to the rising trend of O2O tracking, which AutoDeal continues to pioneer in the Philippine automotive industry with key brands and more than 300 dealers.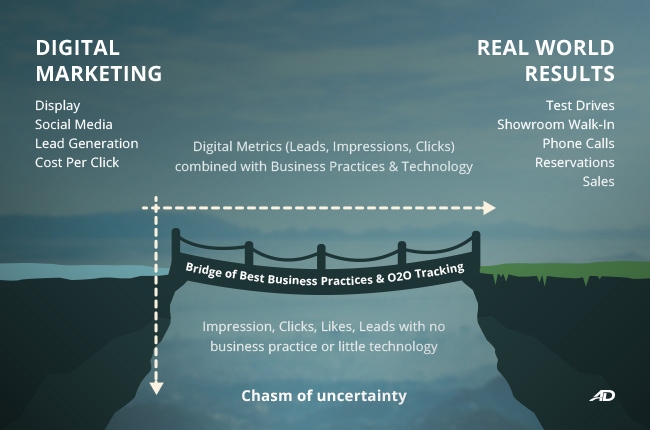 According to a recent study AutoDeal performed, one of the most important practices to pay attention to is good ol' customer service. That's right, what was important for years before the internet is equally as relevant today. While technology plays a crucial part in creating convenience for a customer, car-buying is still essentially an inter-personal experience and will continue to be so until we find ourselves in a Tesla-inspired world where vehicles are purchased online or from giant high rise vending machines.
For now however, Filipinos continue to expect a pleasant and helpful transaction with a person that is aided and made more convenient through the use of technology. In fact 27% of car-buyers we spoke to, ranked 'overall satisfaction with customer service' as the number one reason for purchasing from a specific brand or dealer in the months of July, August, and September 2016.
This is something that we at AutoDeal have paid close attention to, and over the course of 2016, we've implemented initiatives with some of the country's leading automotive brands to increase customer satisfaction. Of these many endeavors, the metric that we've had the most success with, is dealer response time. That is the time in which it takes for a sales agent to respond to a customer after initially making an inquiry.
Through the cooperation of major brands and more than 300 dealers across the country, AutoDeal has been able to improve overall response time by approximately 54% between January and October 2016. Furthermore, several key automotive brands (accounting for around 60 dealers in total) have made commitments to be market-leaders in online response time, bringing their overall group response rate down by 82%.
As of this article publication date, 10% of AutoDeal dealers now reply within 3 hours, 26% within 12 hours and 50% within 24 hours.
With competition in the market already toughing up and an inevitable slow-down being muttered from the lips of dealers, a brand's ability to harness online and translate it to real-world sales will become increasingly more crucial. It therefore comes as no great surprise that the mastery of online customer service is growing in relevance and becoming a central theme in the world of lead-generation.
While measuring a direct result on sale performance is always going to be important, other online marketing campaigns can directed to focus on achieving other broad or specific goals. As a result, it is important for marketers to think more critically about how such efforts translate into tangible outcomes.
An impression, a click, a like, or even a lead, are just metrics for an analysis of your result – they're not the result itself.
Of course, collecting the data is one thing, knowing how to analyze it is something completely different. While, you're here (if you're interested, that is) we have another article on how to calculate your conversion.