Online sales on the AutoDeal platform increased last July by 3%, with dealer-remitted sales feedback increasing 26.4%. Spurring sales growth was a combination of high volume inquiries and rapidly improving customer response times from dealers across AutoDeal Partner network.
As we forecast in July, sales output is also on the rise also due to the high volume of leads obtained by dealers during the months of May and June. In total 53.5% of the sales generated in July came from leads generated in the months of May and June, with a further 25.2% of sales occurring from inquiries made within the month of July.
Aside from that leads from as early as January, February, March and April contributed to 18.24% of sales and leads generated in 2016 made up 3.14%.
The sales conversion timeline slowed down to 63 days in July as more leads from earlier in 2017 (and some from Q4 2016) finally converted within the month of July. This data, combined with the increase volume of sales remittance may indicate further opportunities for dealers in the next few months as customers previously entertaining new car purchases seem to be re-entering the market.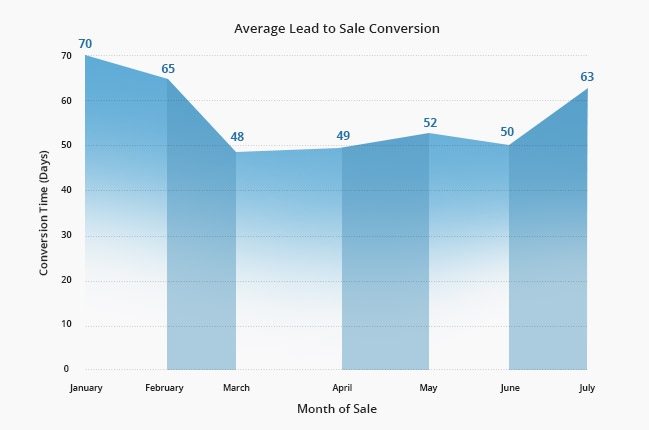 Leading the top-sellers for the month was the Ford EcoSport, which nudged just ahead of the Ford Everest in terms of total sales remitted. Bringing up third place was the Isuzu mu-X, which is indicative of the huge volume of mid-size SUV's that were sold in July, accounting for almost 22% of all vehicle sales on AutoDeal.
Subcompact sales also increased by 5% while the number of vans sold also grew, in part thanks to the Nissan Urvan which ranked as the fifth most popular vehicle sold on AutoDeal for the month of July.
The Toyota Vios remained to be the best-selling passenger car, whereas the Ford Ranger achieved the accolade of being the most popular pick-up.
Sales in Metro Manila continued to grow, up 0.81% from June as competition for inner Metro Manila dealers increases. Sales in Central Visayas, Ilocos Region, Western Visayas and Northern Mindanao also grew to obtain increased overall market share.