Verified Agent
Hi I'm James Benedict Dimal
Official Sales Agent for
Ford Pampanga
My Stats
3 years, 4 months
on AutoDeal
Ford Pampanga Promos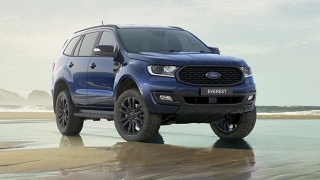 Available in: Nationwide
Price

P1,928,000

Downpayment

Get Quote

Monthly

P19,111
View Promo
Get Quote
---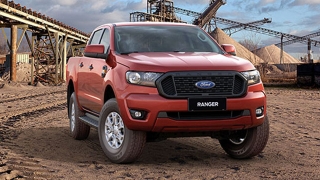 Available in: Nationwide
Price

P1,155,000

Downpayment

Get Quote

Monthly

P10,699
View Promo
Get Quote
---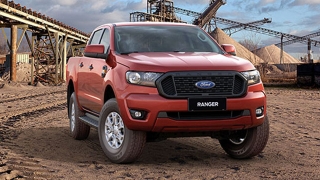 Available in: Nationwide
Price

P1,155,000

Downpayment

P98,000

Monthly

Get Quote
View Promo
Get Quote
---
Ford New Cars
---
---
---
James is one of the best agent of Ford Philippines. Most of my request are granted and the car was even released in just 1 day.
He answers all questions right away, provided great discount and freebies.

Most importantly, he provided great after sales service. Even after getting my unit, he still replies to my follow-up questions - only proves that he is not a kind of agent that only wants to sell, but a great agent who values customer/client good connection.
Anonymous
, Ford Territory 1.5 EcoBoost Titanium+ CVT
Nov 19, 2021
Jude Cruz
, Ford Ranger Raptor 2.0 Biturbo 4X4 AT
Jun 24, 2021
Nicko Myco Amazona
, Ford Ranger Raptor 2.0 Biturbo 4X4 AT
Feb 26, 2021
He is a very helpful and responsible agent. Finest and best among the agents you can find out there. He will give you all the details that you might need for the vehicle that you are inquiring. A well rounded and knowledgeable agent that provided us with specs, details, paperworks and even assisted us all throughout the acquiring period. 😍 He even delivered the unit to our house by himself and explained to my wife most of the things that she needed to know about the unit. What else? He is a "We find ways" type of person that even he have a very busy schedule he will find way to answer all our queries even during late night (as early as 4am replied to my email). Highly commendable person. We appreciate all the efforts that he had done for us. Salute to you Sir James!!!
Rowell Gabriel
, Ford Territory 1.5 EcoBoost Titanium+ CVT
Sep 27, 2020
Persistence and Good Customer Service really plays a big factor in winning a client's trust which is one of the reasons why I considered looking into the Ford Ranger FX4 AT option. The other option didn't give me the same attention and treatment that Jame's provided and I'm thankful to him that he made me consider looking into this option. For me this truck gives the best value for money given its sporty looks and features and I really love it!
Ralph Parado
, Ford Ranger 2.2 FX4 4x2 AT
Aug 29, 2020
Anonymous
, Ford Ranger 2.2 XLT 4x2 AT
Jul 15, 2020
had a great experience at my Ford Ranger XLT, And on Ford pampanga Laus group Everyone was extremely friendly and helpful. JAMES Benedict Dimal was the best. He was very knowledgeable bout the processing and on the vehicles he selling it.. Im glad and proud to have my new Ford Ranger
Jenny Cachuela
, Ford Ranger 2.2 XLT 4x2 AT
Feb 04, 2020
Jeff Barrett
, Ford Ranger 2.0 Wildtrak 4X2 AT
Sep 13, 2019
Agent seems to be very generous and helpful and as well friendly. Fantastic agent
Atcheson Carl Cormero
, Ford Ranger 2.2 XLT 4x2 AT
Aug 02, 2019
James was very accommodating from the beginning until I got my desired car. Always attentive when I inquired all the information I needed. He's the right guy if you want to inquire from Ford Pampanga. KUDOS to James!
Leigh Santos
, Ford Ranger 2.0 Wildtrak 4X2 AT
Jun 17, 2019