FAW Multicarry 1.0 2021
Php 350,000 – 465,000
FAW Multicarry 1.0 with Variants, Prices, Key Specs, & Features
Find out the latest FAW Multicarry 1.0 variants and ask for a quote from your local dealer.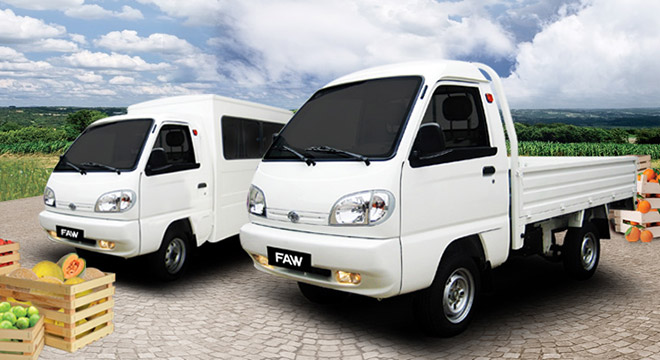 Get the best deal - Choose multiple dealerships to compare offers!
You can request quotations simultaneously from multiple FAW dealerships. Select your preferred dealers from the list below.
Receive quotes from multiple dealers in minutes.
Check vehicle and color availability.
Choose the best deal for you.
Similar Cars
From: P 435,000 – 455,000
From: P 509,000 – 699,000
From: P 488,000 – 788,000
From: P 489,000 – 580,000
From: P 630,000 – 781,000