Verified Agent
Hi I'm Faith Lim
Official Sales Agent for
Ford Global City
My Stats
2 years, 3 months
on AutoDeal
My Customers
Ford Global City Promos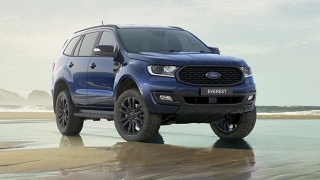 Available in: Nationwide
Price

P1,928,000

Downpayment

Get Quote

Monthly

P19,111
View Promo
Get Quote
---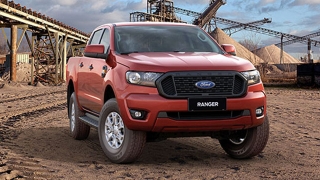 Available in: Nationwide
Price

P1,155,000

Downpayment

Get Quote

Monthly

P10,699
View Promo
Buy Online
---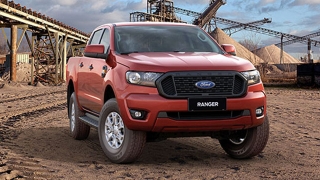 Available in: Nationwide
Price

P1,155,000

Downpayment

P98,000

Monthly

Get Quote
View Promo
Buy Online
---
Ford New Cars
---
---
---
From the time of inquiry until the release of the vehicle, Faith has been very accommodating. Thank you so much maam faith
marvin pascua
, Ford Ranger 2.2 XLS 4x2 AT
May 02, 2022
Faith has been very accommodating right from the start. She was very helpful all through out the process. Definitely, an example of how a sale agent should be.
Anonymous
, Ford Ranger Raptor 2.0 Biturbo 4X4 AT
Mar 28, 2022
Turned over the vehicle in record time, faster than most Shopee deliveries
Luis Buenaventura
, Ford Ranger 2.0 Wildtrak 4X2 AT
Mar 18, 2022
Jake Idris Codeniera
, Ford Everest 2.0 Titanium 4X2 AT
Mar 13, 2022
Anonymous
, Ford Territory 1.5 EcoBoost Titanium+ CVT
Mar 01, 2022
She regularly give updates boosting my confidence to pursue the purchase.
Anonymous
, Ford Territory 1.5 EcoBoost Titanium+ CVT
Feb 25, 2022
Been wanting to have one. Searched and inquired to a lot of agents but none of them was able to proceed with the purchase. And then finally,found this agent named, Faith Lim whose very accomodating and super patient. I was able to release a Ford territory. Thanks for her superb assistance and help from the very beginning until the released of the unit. She is truly a TOP AGENT. Again, thank you so much for your excellent service Ms. Faith Lim and Ford Global City for fast and smooth transaction.
Anonymous
, Ford Territory 1.5 EcoBoost Titanium+ CVT
Feb 23, 2022
Very helpful! She made our dream come true! Will definitley recommend to my colleagues
Eric John Dela Cruz
, Ford Territory 1.5 EcoBoost Titanium+ CVT
Feb 23, 2022
I've talked to a lot of agent but Faith is the most accommodating, most helpful, most responsive, and I highly recommend her as agent. She assisted us from the very beginning, when the unit was released, and up until now checking on us on how we feel with our first Ford car purchase. Thanks Faith and to Ford Global City for a fast and smooth transaction!
Carlo Tenorio
, Ford Everest Sport 4x2 AT
Jan 07, 2022
Ask for MS. FAITH LIM, she is the BEST!

While we were browsing for car models, I particularly searched for "top Ford sales agent 2021 Philippines" and voila…, I saw Ms Faith Lim of Ford Global City.

She's been part of the "top three agents of the year, who have displayed outstanding performance and expertise in their field, always placing the needs of their car-buying customers above all else".

Please click the link for more info: https://www.bworldonline.com/autodeal-com-ph-recognizes-industry-excellence-in-top-performing-partners/

It was the easiest car purchase. She even waited for us to get that LAZADA Deal and stayed late (12mn) so we can avail that additional 3k discount for the first 12 reservations! Who would do that?

I sent her the voucher at passed 12mn, and she called me that same hour just to let me know that she submitted my reservation right away. We are really blown away by her enthusiasm and genuine care to her customers. We inquired with other dealers and sales agents, but, nobody matches her efforts.

Faith Lim made the entire process very swift, straightforward and simple.

WOW Experience to the HIGHEST LEVEL!!!
Shandy Mata
, Ford Territory 1.5 EcoBoost Titanium+ CVT
Jan 03, 2022