Verified Agent
Hi I'm Marveene Abbey Sevilla
Official Sales Agent for
Ford Global City
My Stats
6 years, 2 months
on AutoDeal
My Customers
Ford Global City Promos
Featured Promo
Available in: NCR
Price

P1,299,000

Discount

P125,000

Discounted Price

P1,174,000
View Promo
Buy Online
---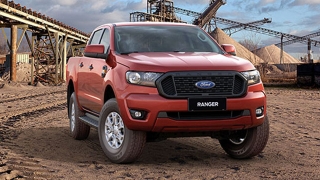 Featured Promo
Available in: NCR
Price

P1,155,000

Discount

P95,000

Discounted Price

P1,060,000
View Promo
Buy Online
---
Featured Promo
Available in: NCR
Price

P1,304,000

Discount

P70,000

Discounted Price

P1,234,000
View Promo
Get Quote
---
Ford New Cars
---
---
---
excellent job
Eleuterio Guyada
, Ford EcoSport 1.5 Trend AT
Oct 19, 2021
Anonymous
, Ford Ranger 2.0 Wildtrak 4X2 AT
Oct 08, 2021
very accomodating
Thelma Villano
, Ford Ranger Raptor 2.0 Biturbo 4X4 AT
Sep 10, 2021
As a happy and satisfied owner of a brand new Ford Territory Titanium +, we appreciate Marveene Sevilla for assisting us all the way through. He is a very professional, friendly, and accommodating car agent of Ford Global City, who is easy to talk with and gave us quality services above and beyond our expectations. We will give him a two-thumbs-up and a five-star rating and definitely we would recommend him to anyone who is interested to buy a new car. Thank you Marveene for the extra mile. - Ben and Leni
Anonymous
, Ford Territory 1.5 EcoBoost Titanium+ CVT
Aug 28, 2021
Edgar Melicor
, Ford Ranger Raptor 2.0 Biturbo 4X4 AT
Jul 28, 2021
Richard Gadiaza
, Ford Territory 1.5 EcoBoost Titanium+ CVT
Jan 22, 2021
Tracy M
, Ford EcoSport 1.5 Titanium AT
Jan 22, 2021
Excellent service
Anonymous
, Ford Ranger 2.2 XLT 4x2 AT
Dec 24, 2020
Marveene is very responsive and accommodating. Highly commendable. Job well done!
Armando Ramos Jr.
, Ford Ranger 2.0 Wildtrak 4X2 AT
Dec 24, 2020
We are very satisfied dealing with Ford BGC. Marveene, our sales agent, extended and the terms and freebies that we requested. I would strongly recommend Marveene for your future Ford auto purchases.
Anonymous
, Ford Expedition 4x4 Limited EL
Oct 05, 2020