The COVID-19 pandemic necessitates social distancing, and lockdowns are forcing many players in the industry to temporarily shut down and adopt a different strategy to reach consumers. The pandemic has influenced the development of multiple solutions that don't require consumers to follow the traditional practice of visiting the dealerships.
What's Happening in Germany?
We start in Germany, where dealers were allowed to re-open on the 20th of April, 2020. So after 3 weeks of being open and with social distancing in place, what can be seen?
James Hind, CEO of Carwow, an automotive marketplace in the UK and Germany gave insights on the German market and feedback from their 1,500 dealer network. Carwow reported around a 30% drop in leads between late March and early April, similar to our data on AutoDeal. As news broke that the industry was to partially open up again Carwow saw an increase in leads and foot traffic into showrooms started to recover, not too much below what is expected in April.
Dealers using the Carwow platform in Germany reported an initial busy period of leads once reopening;
Dealers have reported that the initial two weeks have been fairly busy, with lots of online leads coming and converting from third parties, rather than OEM sites or their own websites. They've told us that walk-ins are happening at a significantly reduced rate, and almost no one is walking in without an appointment. Those that do walk-in are converting extremely highly. German dealers are focused on trying to sell their used car stock, but report that most leads are for new cars, hypothesising that it's as consumers are happier to buy new cars remotely without seeing them first.
According to Hinds dealers in Germany have been slow historically, with selling and delivering a car to a consumer remotely. Things have changed over the last month with over 75% of car dealers offering remote buying online and 50% now offer vehicle delivery. Other remote services have also gained in popularity like 'unaccompanied test drives' and home-delivered test drives.
The German government is also looking at incentives to help stimulate the automotive market, and provide further consumer confidence. Whilst this is welcomed, it is also a double-edged sword as consumers hold off on purchases until they know what the incentives will be.
What's Happening in the USA?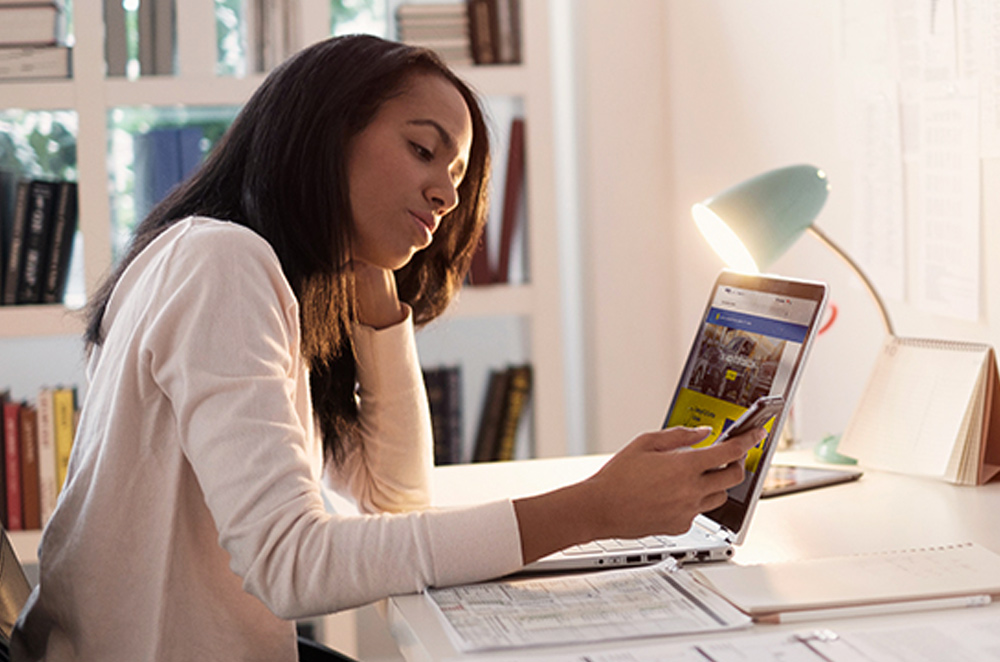 Even in the US, where ecommerce is commonly used with the likes of Amazon, car dealers have mainly had a less focussed digital strategy and clung to the old ways of showroom business. This has led to US dealers scrambling to figure out how to sell and service safely, whilst showrooms are closed, although a few have thrived, like Carvana, which offers a contactless online and offline solution through their car vending machines, delivery service and 90-day delay in making the first loan repayment.
According to a study by Accenture, car sales in the US are expected to fall 15% compared to 2019. So what are the views and sentiments coming out of the US market?
CarMax, the largest used car retailer in the US recently implemented an omni-channel car buying experience allowing car buyers to do as much or as little of the car buying journey online. CarMax is currently working at approximately 50% capacity, but because of it's omni-channel offering they have been able to organize appointments online and carry out a lot of the buying process online for the consumer to then do curb-side pick-up of the purchased vehicle.
Jim Lyski, CMO of CarMax also noticed consumer attitudes changing in favour of private vehicles in a report by the Business Insider, indicating that public transport and ride-sharing were less favorable that having their own private vehicle. Overall the necessity to change is paramount and non-negotiable if their is to be dealer operations and business in the future.
I don't forecast the dealership going away, but the consumer is going to demand that they be able to customize the experience, not be pressed into a dealership's model. If you can't do that, you aren't going to be viable.
What's Happening in China?
With over an 80% drop in sales during February, and a yearly outlook of 10-15% reduction in sales according to a recent study by Accenture, what have Chinese OEM's and dealers been doing and have they come to realize since reopening?
More so than the US, China is extremely advanced in its e-commerce infrastructure and is embedded into daily life and there are only a few high-value industries that have not fully taken off yet into mainstream e-commerce, like automotive retail.
Well, that is no more, Chinese OEMs and dealers have gone into overdrive and accelerated their digital marketing and sales initiatives at great pace. In February Geely announced it's own online retail platform with home delivery and in March they launched a new vehicle online. Chery also launched the Tiggo 7 in March, via live streaming attracting 700.000 viewers, which produced more than 7.000 sales leads according to a Capgemini study.
Dealers are also rapidly increasing digital communication and marketing capabilities with their customers. Capgemini reported that a Subaru dealer in China was focusing on live after-sales interactions, which was producing 200-300 live viewers per streaming event, which helped get after-sales revenue to 70-80% of the previous business.
We have already seen in the Philippines with the likes of AC Motors mobility group, taking similar steps in setting up an online 'Virtual Mechanics' program, which provides aftersales consultation with over 40 experienced service managers, helping to answer customer questions about their car and giving online advice, rather than having to go to a service center. Currently, this is available via email, Facebook messenger, and text. In general AC Motors has upped its digital presence in recent months and is certainly looking to adapt quickly and make necessary changes to meet consumer needs.
Automotive platforms like BitAuto, AutoHome, and Kuaishou have also been busy launching a number of digital products such as video solutions, live streaming, big data, lead management and buy online tools, similar to what we have done on AutoDeal by launching our 'buy online' for reservation feature, which we rolled out in May.
The behavior of potential car buyers has changed: Not only has the frequency of usage of digital touchpoints increased, but online now seems the preferred channel for sales and aftersales services versus offline services.
Key Learnings for Philippine Dealers
Even when dealerships open, as we have seen in China, don't expect foot traffic to be over 50% of what it was before for quite a while.

Dealers need to be constantly evolving to help consumers with remote buying and delivery options, and those who do seem like they will reap the benefits.

Optimize digital touchpoints, so that customers have a much better customer journey online, compared to the multiple pain points that there are today.

Build out your lead management technology and process, as the majority of leads will be coming from online sources. Once this is in place you will be able to start building an omnichannel experience, meeting customer offline and online expectations.

China has successfully found digital methods to launch vehicles and produce meaningful results in sales leads and reservations. Innovation like this also brings cost efficiency to the vehicle launching process.

OEMs should be looking to financially support dealers through technology infrastructure and implementation.
Every month we will keep writing more content to help dealers and OEMs with moving to a more resilient technology infrastructure, how to navigate through the different phases of Covid-19 and data related trends from AutoDeal.
What's happening in the Philippines?
Currently, there is limited showroom data, as only a handful of provincial dealers have re-opened. What we can see is what the consumer sentiment online is right now, showing the up and down volatility in relation to expected ECQ lifting and lockdowns and consumers looking for more affordable vehicles, when the ECQ is lifted.