The COVID-19 Pandemic has made a substantial dent in the automotive industry. Consumers are in hibernation and are eschewing physical contact to flatten the curve and curb the spread of the virus, but are still maintaning online presence. Manufacturers have taken several steps to keep in touch, several steps to keep sales going, and several steps to keep consumer interest at optimal levels. Meanwhile, consumer preferences are very liquid. Noticeable shifts are happening with regard to preferences and buying behavior on the AutoDeal website. While it isn't a reflection of the industry as a whole, for the Philippine market, these observations are telling of what cars might be bestsellers coming out of the pandemic.
Online traffic
While the physical spaces emptied, online spaces are getting filled back up again – like a rebound of sorts. Data from our site on April 11, 2020, shows that there is an increase in organic inquiries from customers. These kinds of visits come from Google searches or by heading to AutoDeal by typing a link. This means that no advertising campaigns were necessary for acquiring this extra site traffic.
So with no physical traffic clogging our major roads in the Philippines, online traffic seems to be on a high. The graph does not include users who were brought to the site through Facebook or Google ads as a means to remove data that could be influenced by paid marketing campaigns. The noticeable dip in traffic is now on an upward trend for all body types listed on the graphic. Throughout the course of the quarantine period, there were many rules and regulations that changed the rhythm of day to day life, especially in the city.
Because of the sequence of events, it can be inferred that consumers were initially set aback by the news of quarantine being implemented. Consumer focus shifted from purchasing an asset like a car to buying basic necessities. Community Quarantine turned into Enhanced Community Quarantine (ECQ), which meant the initial regulations for public transport were scrapped in favor of a total ban with exemptions for essential personnel, thereby limiting mobility for the majority of the population. It could be that we are seeing more first-time car buyers shopping online for their own private vehicle since COVID-19 still poses as a threat, cars are a safer mobility solution, and no public transportation is available. After some normalization, interest began to go back to normal levels, but with some very interesting changes.
Another pickup in trucks
Being a popular category of cars in general, interest for pickups were always strong in relation to other segments. This is because of favorable prices that were brought about by the excise tax among other things. Once things got settled after ECQ implementation, interest in several body types went on an upward trend. The fastest recovery came from this segment. The initial quarantine announcement saw a big dip in interest. A week after that, there was a noticeable increase and return to normal levels within the four-week period. With a lot of utility, a frugal diesel engine and seating for five, a truck would lend itself well for almost anyone looking for a workhorse vehicle. On a more playful note, the body style does seem appropriate as a doomsday machine of some sort – tough, reliable and ready to take on any challenges.
We believe that consumers are still looking to buy a pickup truck even if it is on the more expensive than other vehicles on the top 20 list. We believe that a different demographic is inquiring about these models, and utility is now of more importance to people – perhaps.
It's peculiar to see that MPVs have experienced a noticeable decline and the slowest recovery. It could be that a 7-seater puts people in close proximity to one another, which makes it a gamble of sorts knowing how infectious the virus is. However, there is reason to believe that because of the social distancing measures in place, consumers are now looking for more personal forms of transportation with reduced seating capacities.
An economical factor is also possible. This segment has often had value for money as one of its leading draws for consumers. For a little over or well under a million pesos, you can get yourself a capable 7-seater, though there is reason to believe that the economic downturns have led customers who were interested in an MPV resorting to a smaller five-seater to minimize their spending while fulfilling their want for private transportation. Economically speaking, individuals or households with limited income tend to be more sensitive to changes in the economy. Purchasing decisions in times of downturns will be affected, with the budget being one of the biggest factors in determining what kind of car a consumer will be able to purchase while thinking about the future.
Top 20 vehicles
Bigger is not always better
A lot of MPVs were dethroned from their perches. The Suzuki Ertiga is holding on in 6th place, while the Toyota Innova and Rush have dipped significantly in interest, and the Mitsubishi Xpander has fallen to the last spot in our top 20 list. It is interesting to note that the Toyota Fortuner has seen a rise in inquiries, and is the only one in its segment to do so. Other midsize SUVs like the Isuzu mu-X and the Nissan Terra have dipped over the course of the quarantine, though.
Smaller is now better
For the longest time in 2019, the most inquired vehicles in the Philippines were MPVs. At least for the ECQ period, the tides of shifted. There is an influx of inquiries for smaller cars like the Suzuki S-presso, the Toyota Vios, and the Toyota Wigo. These models now make up the top 3 most-inquired-for cars on AutoDeal during the ECQ's duration.
The number one most inquired-for model is the Suzuki S-presso. Its achievement could be attributed to the fact that it is a recently-released car that wasn't given a proper launch due to the ECQ – or it could be because it's just new. It is also one of the most affordable cars in the market at the moment that offers 5 seats, ground clearance and a recognizable name brand behind it. It also is a prime candidate for a first-time car buyer.
It's not just size and seating capacity, but it is also about the price. All of these cars have variants that come well-under the P750,000 mark, which makes them one of the more value-oriented purchases out in the market today. Subcompact cars are continuing on an upward trend with these models leading the way, but even trucks such as the Toyota Hilux and Nissan Navara are still seeing a growth of interest in the Philippines.
Cost effectivity in a new world of limited budgets
The status quo of having a Japanese brand at the top still remains constant in the Philippine market. This is as expected because much rapport has been built over the course of several generations. However, these mainstream brands have another threat to look out for, and that is Korean and even Chinese brands that give the same, if not better, level of quality and features. The likes of the Kia Soluto, Kia Seltos, and the Geely Coolray, all make the top 10 in the list. As for the rest, the MG ZS continues to be a part of the list, while the Kia Picanto has risen to popularity and is now on par with the Mitsubishi Xpander which was number 1 for Q4 of 2019.
These brands present a very compelling choice especially since consumers are looking to make the most out of their money now and are willing to buy a smaller car with only five seats A bevy of options open up with this criteria, and money that could have been spent on a 7-seater can now be spent on a more affordable or top of the line 5-seater.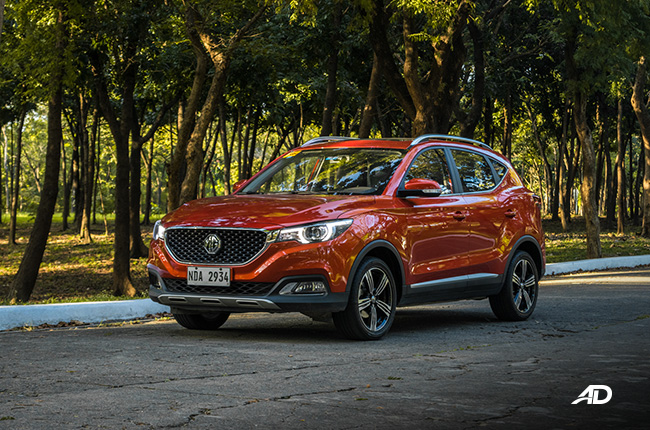 A similarly equipped Japanese car can cost a lot more than a Chinese car with the same features. Quality is also more comparable than before and it isn't out of the blue anymore to think about models like the Coolray or the ZS. You could say that you get what you pay for, but the value proposition these brands are making to their consumers is not to be taken lightly.
Overall Thoughts
It does seem that the average Filipino car buyer is getting even more price-conscious. We expect the average price of a car sold on AutoDeal to go down, and it is likely that more affordable and smaller models will continue to proliferate if consumer behavior continues to trend this way.
This could also be an opportunity for less established brands to make their mark. There is still a demand for cars in the country, and we may see that number continue to rise in time. Consumers are going to smaller platforms just because of budget, or a mix of several reasons. Social distancing has made gathering for an outing nigh impossible as long as ECQ regulations are afoot.
Latest Features
From the premium look to the premium power, the VE has everything you need and a little bit more for the price.

The Honda City is one of the brand's best-selling models, with that in mind here is how much it will cost you to insure it in its sedan form.

With a powerful 3.0-liter diesel under its hood, it could be advantageous for the Ford F-150 nameplate in the Philippine automotive market.
View More Articles