When you want to get the best deal for a vehicle that can reliably get you from point A to point B with the least amount of fuss, look no further than this list. We have narrowed down the most affordable vehicles you can buy in the Philippines today. The list covers brands that are already well known in the country or are still establishing their presence. The prices we have put on the list are for the base model variants and the list is ordered in descending format with the cheapest vehicle available in the market at the end of the list. That being said, here are the cheapest vehicles you can buy in the Philippines with a budget of P700,000.
Chevrolet Spark - P694,888
This is Chevrolet's entry in the subcompact hatchback segment in our country, sporting new looks, and an updated interior. The Spark offers a 1.4-liter gasoline engine mated to either a five-speed manual or CVT which makes 99 hp and 128 Nm of torque. You also get Chevrolet's MyLink infotainment system which includes phone mirroring and audio streaming functions.
Volkswagen Santana - P686,000
If you want to get your hands on an affordable European vehicle, then look no further than the Volkswagen Santana. Featuring a solidly-built chassis and a punchy 1.4-liter gasoline engine paired with a 5-speed manual transmission, the Santana is one vehicle you shouldn't miss out on. It also comes with little touches such as power mirrors, power windows, a keyless entry that make the sedan even more attractive to those working on a budget. A fine European to consider that comes well equipped and with a price that won't break the bank.
Toyota Vios - P686,000
A mainstay on Philippine roads and an entry on our list, the Toyota Vios is one of the country's workhorses and can be had for under P700,000. There is no shortage of these cars in the country, and there are models up and down the lineup with different price points that cater to different budgets and needs. At its base, you will have to deal with a 5-speed manual transmission and a 1.3-liter gasoline motor with 98 hp and 123 Nm of torque, with basic features, but there are also CVT variants available in the upper price ranges.
MG 5 - P658,000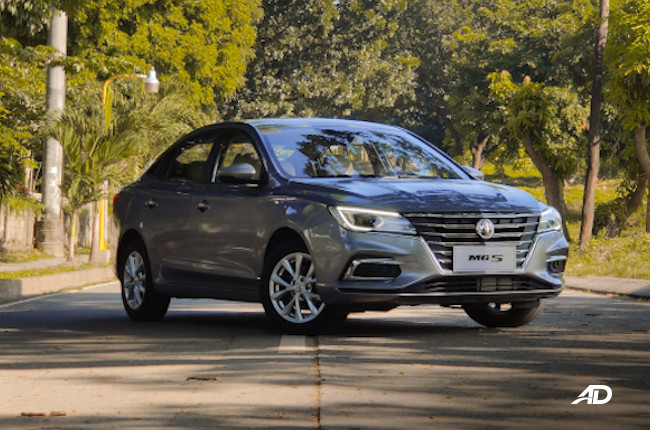 Another new entry seeking to carve its name into the local automotive market is the MG5. It offers buyers a spacious sedan that comes well equipped with and features more tech to boot. The sedan is powered by a naturally aspirated 1.5-liter gasoline engine that pushes out 112hp and 150 Nm of torque. The MG5 even at its entry-level model already comes with many standard features an interested buyer working with a budget will surely enjoy.
Honda Brio - P650,000
Is the Jazz a little out of reach but want the same zippy driving feel and sharp looks? The Brio may just be your best bet. Powering the Brio is a 1.2-liter gasoline engine that's mated to either 5-speed manual or CVT. Steering wheel controls, ABS, and even dual airbags are standard fare along with the ever-important speed-sensing door locks for mid to high variants.
Kia Picanto - P700,000
The third-generation Kia Picanto has always been a solid choice for those looking for a subcompact hatchback. Refreshed styling that's very European and a refined interior add to the fact that this Picanto is also roomier. The engines are untouched, and still offer a choice of 1.0-liter and 1.2-liter variants mated to a 5-speed manual or 4-speed automatic. Now we know its at the limit of the P700,000 budget but we decided to add the hatchback anyway.
Kaicene Honor S - P585,000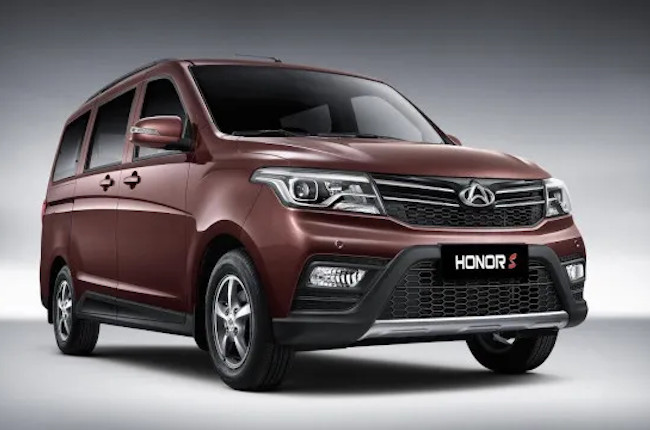 The Kaicene brand is a relative newcomer to the Philippines. With a few commercial offerings out, the marque was also able to introduce an affordable 8-seater to the market in the form of the Kaicene Honor S, which can be had for under P600,000. The model features enough space and has provisions to seat one more person rather than the industry standard of seven.
Foton Gratour - P580,000
Not to be outdone by its rivals, the Foton Gratour seats eight people in comfort. Available with a myriad of configurations to fit your needs, the Gratour is powered by a 1.2-liter gasoline engine mated to a five-speed manual. Higher variants get fog lamps and daytime running lights (DRLs) for added road presence.
Toyota Wigo - P573,000
Toyota's hatchback is a bestseller, and with good reason; it's a good looking and well-equipped car backed by a solid reputation. Airbags, ABS, and seat belt reminders are standard, and you even get a funky exterior and easy to drive dimensions. The Wigo runs on a 1.0-liter gasoline engine that delivers 66 hp and 89 Nm of torque and is available in either a 5-speed manual or 4-speed automatic transmission.
Suzuki Dzire - P609,000
When it comes to affordable sedans, Suzuki has a formula. Starting at just a hair under P550,000, the Dzire features a 1.2-liter gasoline engine and some surprises even at its base variant which features a 5-speed manual. Upper trims can get an automatic gear shift (AGS) transmission which does work as a traditional automatic gearbox with a few quirks attached.
Changan Alsvin - P629,000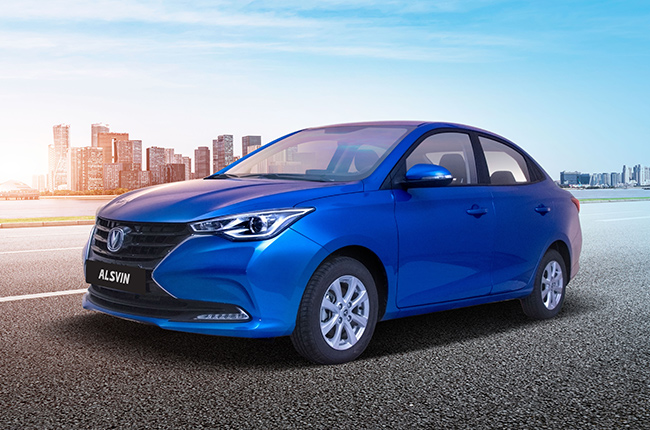 Another offering from a fairly new brand in the Philippines is the Changan Alsvin. What makes it a unique addition to the list, is that it is the only model where the top-of-the-line variant fits well within the allotted P700,000 budget. The Alsvin can be had with either a 1.4-liter or a 1.5-liter gasoline engine and comes with a range of features you wouldn't normally expect to find in its class. Most notably the sedan in its top trim comes with a reverse camera, reverse sensors, a tire pressure monitoring system, a blind spot monitoring system, and even comes with cruise control. All these features plus its affordable price help make the sedan stand out amongst other choices available on the market.
Suzuki S-presso - P518,000
The smallest crossover in the Suzuki lineup, the S-presso features a 1.0-liter gasoline engine mated to a 5-speed manual transmission. There is only one variant of this entry-level car available, and it has similar underpinnings to the Suzuki Celerio, which also has the same engine running the show. The gasoline powerplant produces 67 hp and 90 Nm of torque. Ample enough for the size and weight of the car.
*These are the vehicle prices as of writing. All prices are subject to change without prior notice.
Latest Features
Manufacturers are leaving the conventional dials in favor of TFT clusters in pursuit of innovation and clean designs.

The Ford Bronco is the perfect blend of style and capability for the Philippines that warrants its entry locally.

The Ranger Raptor is the best it's ever been, so here's what makes the 2023 model so special.
View More Articles