While cargo space and capacity may not be on top of the lists for most customers looking for a car in the Philippines, it's still great to know that there are vehicles out there that maximize their capacity to carry things around, while still providing ample room and comfort for their passengers. Although, as our circles and families grow, needs can change and the need for an extremely versatile vehicle that offers varied cargo options becomes a top priority.
In this article, we'll use the term "trunk" loosely as the cars on this list won't be limited to sedans with separate compartments. We'll also be covering hatchbacks, crossovers, and SUVs; basically, anything that can carry at least five or more passengers. Not in any particular order or ranking, these vehicles have some of the biggest and most configurable trunk and cargo capacities in the market, making them perfect for long drives and holiday getaways.
1. Nissan Almera
A nicely-equipped subcompact sedan from Nissan, the Almera has some touches that stand out, such as rear air conditioning vents, a large cabin, and great fuel efficiency. You can add an immense trunk to that at 490 liters, being one of the largest trunks in any subcompact sedan on the market today. You can keep a few suitcases in the back and still hold five people in cool comfort.
2. Honda Jazz
Honda's venerable hatchback surprised many when it was first launched in the Philippines in 2004 with its sizable interior and highly-configurable cargo and trunk space. The latest-generation Jazz carries over these qualities and more, offering a decent 384 liters with the rear seats upright, and a whopping 1,314 liters with the seats folded down. Carry five people with decent room for a few overnight bags in the back, or bring one other person and fit a go-kart in the rear. It's that roomy.
3. Mitsubishi Xpander
In the realm of small MPVs, the Xpander takes the cake in terms of features, ride quality, and trunk space. We recently did a review on the Xpander, so feel free to check that out. Being the only vehicle in its class with a completely flat vehicle floor, the Xpander offers up a total capacity of 1,632 liters of space when the second and third rows are folded.
4. Peugeot 308 Station Wagon
French styling and practicality combine to create one of the roomiest trunks in the local station wagon segment. While the Peugeot 308 SW is a rare car to be seen on our local roads, those who have it enjoy 660 liters of trunk space, which then expands to 1,775 liters of space when the rear seats go down.
5. Mazda CX-5
Mazda's compact crossover, the CX-5, is an extremely handsome-looking car that benefits from the Kodo design language in almost every way. Alongside the curves and flowing lines, the interior is roomy and nicely appointed. The trunk also gets some loving, as you get to enjoy 875 liters with the rear seats up, and total capacity with the rear seats down reaches 1,687 liters.
6. Mitsubishi Montero Sport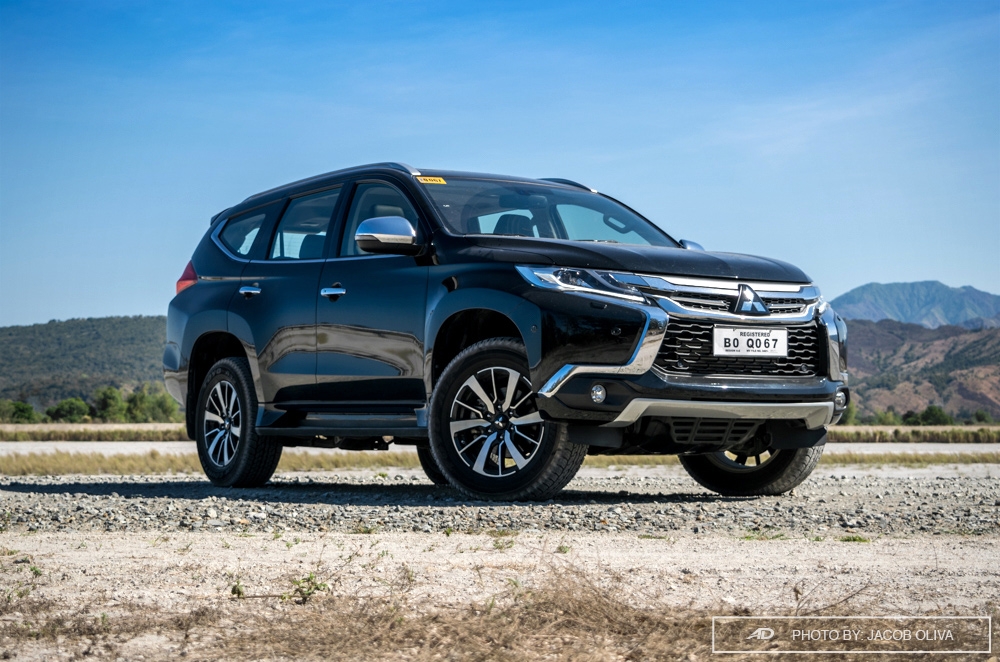 Mitsubishi seems to know how to package their vehicles nicely when it comes to cargo space, and the Montero Sport is no different. Because all rows of rear seating fold almost completely flat, out of all the midsize SUVs on the market now, the Montero Sport offers up a maximum cargo capacity of 1,624 liters. See it in action in a comparison video we did with another midsize SUV rival.
7. Ford Explorer
Stepping up the crossover ladder, we have Ford's midsize crossover, the Explorer. This seven-seater ferries people in comfort and has some tech goodies to boot. Speaking of boots, the trunk of the Explorer expands to 2,313 liters of usable space when the back two rows are folded down, and 1,243 liters when all rows are upright.
8. Ford Expedition
Quite possibly the biggest full-size SUV on the market today, the Ford Expedition we get locally also happens to be an extended length version. All that space is put to good use as this eight-seater vehicle has 1,020 liters of space with all the seats up, and a cavernous 3,440 liters of space when all the electronically-foldable seats are flush.
Latest Features
Both the Veloz and Xpander are formidable seven-seaters in their segment and price point. Which one is better?

It has evolved to be something that can be both a workhorse and a lifestyle vehicle.

With many competitors, the Maxus T60 offers you a unique proposition in terms of price, features, and cargo space.
View More Articles