For the longest time, buying a car involved multiple physical visits to dealerships. Getting in touch with your local car dealer would be made easier if you knew someone in the establishment, otherwise, you'd have to go to the physical store and then go through the buying process from there.
To make sure that you have the option to not go through this process, AutoDeal is proud to present our newest feature which allows you to purchase a car from the comfort of your own home. For the time being, this online service will only be available in Metro Manila, we're working hard to roll it out to other regions as soon as possible.
It's not as complex as it sounds, and you can do everything within a span of a day or two. So here's a handy guide on how to use our new Online Reservation Feature.
Step 1: Find your vehicle
AutoDeal.com.ph provides a convenient solution for consumers to research and find their perfect car. From specs, features, news, and reviews, you can find much of what you need to know to make an informed purchasing decision. Go to our Car Guides to find out more information about the car that you want to purchase, afterward, pick a variant, then move on to step 2.
Step 2: "Buy Online"
Once you've decided on a model, hit the "Buy Online" button in black. A new window will open up once this button is clicked to bring you into the next items.
After you click on this option, chose your variant from the drop-down list and select up to three preferred colors. Following this, you will have to choose your preferred dealership. There are a number of factors that you need to consider when choosing a dealer such as proximity, promos, and even your preferred sales agent. Either way, any of the partner dealers will be happy to have you.
Pick between the three options. Choose if you will avail of a bank loan, already have a bank loan, or will pay in cash. After this, fill out the personal information sheet with your name, address, and contact details. Also, don't forget to indicate if you are an OFW or not. After all these actions are completed, go into the next page via the bright-colored "Make Payment" button.
Step 3: Make a reservation payment
Now, after you've selected your dealer of choice, prepare a reservation payment based on what is stated on the site. Note that this amount will be deducted from the total price of the car.
Go to the payment page and click on any of the payment channels listed on the site. Take your pick between online services such as Paypal, Gcash, credit card, or do a funds transfer for a hassle-free experience. You can also go down the traditional payment route by doing a physical reservation to any of the listed accounts. Please do not entertain payment schemes outside of the listed options for ensured security.
Step 4: Get contacted
The partner dealer that you have selected will get in touch with you remotely using the AutoDeal platform to arrange the details of your final payment. Whether you're paying cash, check, or through an auto loan, the dealer will be able to help you complete the transaction and also do the processing remotely for your convenience.
Step 5: Apply for an auto loan or send your loan details
If you're not paying for the car outright with straight cash, an auto loan will help disperse the price of the car over a period of time. This can also be done on the AutoDeal platform with your sales agent. Once the details have been ironed out and all requirements are fulfilled, the agent will then need time to process terms and will get back to you at the soonest possible time.
Step 6: Schedule for pickup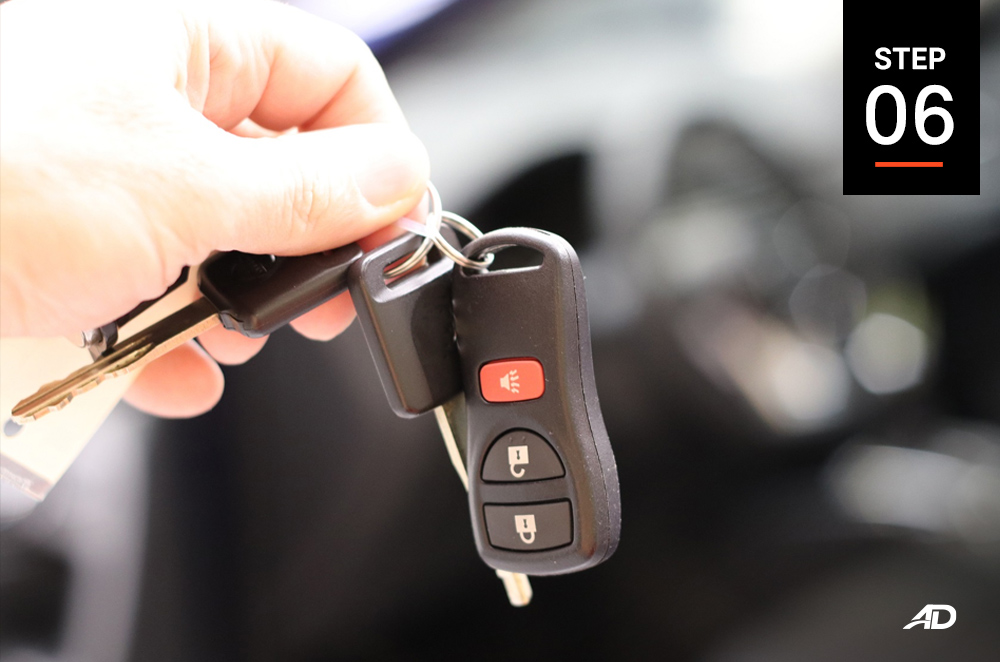 After your auto loan application or payment method has been approved, the sales agent will get in touch with you to pick up your brand-new vehicle from the dealership. After the date is set, all you need to do is make your way to the dealer, look for your agent, fill up some requirements, and drive home your new car.
For any questions or concerns, don't hesitate to send an email to us at reservations@autodeal.com.ph.
Latest Features
The new Triton has shed its old name and donned a new face. It's no longer the Strada that we used to know.

Battery banks that can jump-start your car. Here are the top five best we've seen available online.

We list down the most fuel-efficient sedans for city drives in the Philippines, ranging from small to mid-size models.
View More Articles