The earliest crossovers in the market date back to before the turn of the millennium, with manufacturers installing a taller set of springs and shocks and modifying the chassis of a sedan or city car with bits of reinforcement and a different face to set it apart from the sedan counterpart. Not as brash as SUVs, crossovers were a more refined choice with smoother gasoline engines and unibody chassis.
Over the years, the process of turning a sedan or hatchback into a crossover remains largely the same, but with major refinements and improvements brought about by technology. With high praises sung during our time with the Corolla Cross, here are 5 things that we love about it that may even outshine the Corolla Altis that it is based on.
Comfort
As with a lot of crossovers in the market, the Corolla Cross has more suspension travel and larger wheels to soak up bumps and potholes, even if its suspension is only semi-independent in the rear. With 18-inch wheels, the Cross does very well to smooth out road imperfections also thanks to its unibody chassis.
Android Auto and Apple CarPlay
Prior or lower models in the Toyota range normally don't have this top of the line feature. This allows you to pair your smartphone seamlessly with your infotainment system so that you don't have to worry about all those Bluetooth pairing menus or reaching for an AUX cord with an adapter if you don't have a jack. All you will need to have on your person is the charging cable that came with your phone and you're done, paired, and ready to go.
The silence
Noise from the outside world was pretty well-insulated, and road noise was almost completely gone thanks to the refinements made to the Corolla Cross. During our testing period, whether on concrete or asphalt, the Corolla Cross was superbly refined and was one of the big factors in making it a very comfortable ride. Not to mention that the hybrid system is one of the headlining features of this vehicle.
The powertrain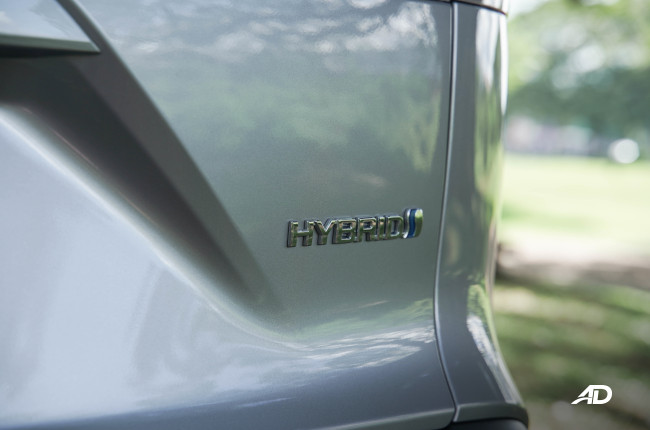 Speaking of which, you can opt for the top of the line hybrid powertrain if you so desire, however, even the gasoline-only variant is still a refined 4-cylinder. We can tell you that every time the motor turns on in the hybrid system, you aren't likely to notice it unless you try to notice.
However, if we are making a serious case for the hybrid system, we can say that it is one of the most refined in the market today, and will return great levels of refinement as well as smoothness, also thanks to the CVT automatic that comes with the Cross. On top of that, you get stellar in-city, speaking of which…
The fuel economy
Being a hybrid, you're not going to be too phased by its figures in traffic. Provided the batteries are charged well, you can get up to 16 kilometers per liter, which is right around the figure that most economy cars get on the highway. If you ask us, it's absolutely stellar in its class. The only other cars to achieve such a high number would be diesel crossovers, but they're not as refined as the Toyota Hybrid System.
Get the best deal - Choose multiple dealerships to compare offers!
You can compare quotations simultaneously from multiple Toyota dealerships. Select your preferred dealers from the list below.

Compare quotations from multiple dealerships in minutes.
Check vehicle and color availability.
Find info on special offers and promotions.
100% Hassle-free with no obligation to purchase.
Latest Features
Almost all cars have a standard AC to battle the hot and humid climate in the country.

You might have been improperly adjusting your car mirrors for a time now.

This should save you from the natural disasters of mother earth.
View More Articles