Getting the right price for your insurance policy is just as important as getting a policy in the first place. While many cars do have the Compulsory Third-Party Liability policy to get a registration from the LTO, it helps, in the long run, to insure your vehicle just in case something may happen while it's in your possession.
Using our online insurance calculator, we've compiled a budget for comprehensive policies from some of the top providers in the country. The vehicles in this list will be from the Mitsubishi brand.
About the AutoDeal Insurance Calculator
The team at AutoDeal set out with a goal in mind, and that goal is to allow consumers to shop for and decide on the perfect vehicle and the corresponding insurance policy that will give them the best deal. Our calculator takes into consideration the vehicle that you are looking to insure, along with an estimated quotation for the yearly premium.
It doesn't end there, as you may also choose just how much you want to cover for your vehicle, be it the full amount or a certain percentage.
Note: For the sake of simplicity, the models and variants to be quoted will be based on the newest top-of-the-line trims offered by the brand in the Philippines. Lower trims and older models may come out more affordable to insure when getting a quote using the AutoDeal Insurance Calculator.
Mitsubishi L300 (P18,000 to P22,000 per year)
Kicking off the list is Mitsubishi's most tried and tested model in the lineup, the L300. Equipped to go long and far without complaint, it'll cost you about P18,000 to insure this light commercial vehicle but it'll depend on the variant that you buy. The most equipped policy to take on any challenge is the policy from Mapfre that tops out at about P22,000 per year.
Mitsubishi Mirage G4 (P20,000 to P21,000 per year)
According to our quotes from Mapfre, FPG Insurance, and Malayan Insurance, the Mirage G4 will cost you about P22,000 per year to insure under Mapfre's comprehensive policy for the Mirage's top of the line variant. The most affordable provider is Malayan, which is about P1,000 less. However, you do get extra perks with Mapfre and even FPG.
Mitsubishi Mirage Hatchback (P18,000 to P19,000 per year)
If you happen to own a Mirage hatchback and want to get protection for it, expect to pay up to about P19,000 per year. Prices across the board of our calculator are largely the same, with the same pattern of more premium, more perks.
Mitsubishi Montero Sport (P40,000 to P50,000 per year)
To insure Mitsubishi's midsize SUV, expect to pay about P40,000 to P50,000 per year. The prices for the Montero Sport are rather spaced across the board, with Malayan offering the most affordable premium for a comprehensive policy.
Mitsubishi Outlander PHEV (P49,000 to P60,000 per year)
With yearly premiums ranging between P49,000 to P60,000, the Outlander will require a pricey policy, not just because of its rather premium price tag, but also because it's perhaps Mitsubishi Philippines' most futuristic model, equipped with a plug-in hybrid electric system to help save on fuel and to give a smooth drive.
Mitsubishi Pajero (P49,000 to P60,000 per year)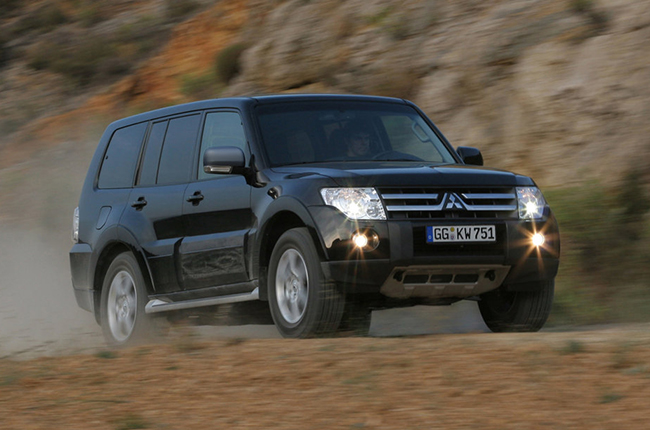 To insure the last modern generation of the Pajero from Mitsubishi, expect to pay around the same premium as the Outlander. Being a large vehicle, you can insure it by budgeting a yearly premium of about P49,000 to P60,000. Again, with Mapfre offering the most perks, FPG offering a decently valued package, and Malayan offering the most affordable price between the brands.
Mitsubishi Strada (P30,000 to P36,000 per year)
So now we're back to the midsize models of Mitsubishi, and the Strada offers up a good value on its own but decked out in the Athlete trim, and you get yourself one pickup truck that is even worthier to take care of. To insure this bad boy, you should budget between P30,000 to P36,000 to get the model insured. The same price ladder applies between each insurance provider on AutoDeal with Mapfre at the top and Malayan at the most affordable.
Mitsubishi Xpander (P20,000 to P24,000 per year)
Perhaps one of the best values for money in the lineup of Mitsubishi Philippines, the Xpander is also equally value-oriented to insure. At a low premium of just P20,000 per year, you can insure this vehicle with Malayan, or expect to pay up to about P24,000 per year to go with either FPG or Mapfre.
Mitsubishi Xpander Cross (P22,000 to P26,000 per year)
The more lavish of the Xpanders, the Xpander Cross requires a policy that is equally as lavish as the automobile itself, at least in comparison to the standard Xpander. Expect to pay upwards of P22,000 for a policy from Malayan Insurance or FPG Insurance, all the way to P26,000 with Mapfre.
Latest Features
Here are the ins and outs of the LTO's car modification law. We simplify and explain what can and can't be done.

Volkswagen Philippines took us on a quick media drive to Tagaytay to experience the T-Cross as both a lifestyle vehicle and a road trip vehicle.

The following vehicles will surely get you through floods without a sweat.
View More Articles