Summer is the time of the year where most of us escape the busy metro lifestyle in order to unwind, relax and enjoy the wonders of nature. Who wouldn't want to breathe in the fresh cool air of the wild or be amazed by the picturesque sunset while lying down on a fine white sand beach?
However, before you can get away from the urban jungle, you need to make sure that your car is ready for the long summer road trip. With that, here are some of the essential things to check before you hit the road.
Lights
Check all of your vehicle's lights before hitting the road. You certainly don't want to travel without a complete set of eyes. It would be really difficult to carve through the dark provincial roads if one of your headlights is not functioning.
Aside from the headlight, you should also check your car's clearance-, brake-, and indicator lights because these enables you to communicate with other drivers on the road whenever you're slowing down or changing lanes.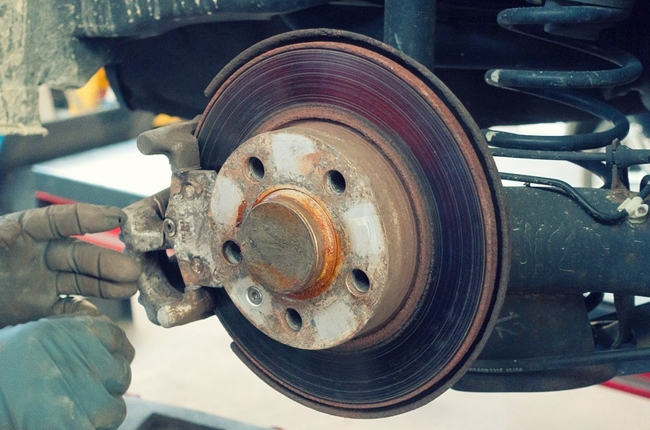 Brakes
Brakes are one of the most important safety features of a car. It's not only used to stop the vehicle, but it also prevents you from crashing into things.
Weeks before your planned road trip, it's best to pay attention to your brakes while you're driving. A good indication that you need to have your brakes checked is when you hear a high – pitched screeching sound every time you step on the brake pedal. It could be the brake wear indicator that tells you that it's time to replace the pads.
Tires
Is it over or under inflated? While it's easy to overlook these 4 round objects, maintaining the right tire pressure is important to reduce the possibility of a flat tire or a blowout. Tire pressure could also yield better fuel economy as well as improved handling.
Over-inflated tires reduce handling performance because less rubber is in contact with the road while under-inflated tires are prone to blow and decreases tread life.
Fluids
Checking your vehicle's fluids before hitting the road is very important because these are like the life-blood of your car. If your car is running low on fluids, you might find yourself stranded on the side of the road. To prevent this from happening, it is best to check your car's engine oil, coolant, brake and clutch fluid, transmission fluid as well as windscreen washer levels.
In addition, make sure that you check your car's radiator filler neck and header tank for murky corrosion. After all, you don't want to spoil your summer getaway by spending it inside a stalled car.
Air Filter
You should take a look at your car's air filter before hitting the road especially when you haven't changed it for a long time. Do a visual inspection to see if your air filter is dirty and needed to be replaced. A clean air filter should be white or off white in color. A dirty air filter will cause your car to lack in power, affecting its overall performance.
Air Conditioner
With the intense summer heat, it is essential to make sure that your car's air conditioning system is in good condition. Having your car's air conditioning system checked and cleaned is one of the best ways to prepare it for your summer road trip; unless you want to drown with your own sweat. Simply go to an authorized service center to have your air conditioning checked.
Battery
Check the battery for any leaks, corrosion, and make sure that the terminals are tight. If the battery is more than 4 years old, you should consider replacing it before your trip. Moreover, have your car's battery checked by a mechanic to ensure that it is charging at the correct rate.
-
These are some of the essential things to look out for before you hit the road this summer. It's better to be prepared than sorry. Enjoy the drive and make the most out of your getaway.
Latest Features
Both are within the same price range but are in many ways different from each other.

The Chevrolet Tracker presents tempting design details and features that should be given much more attention.

Choosing the right vehicle is hard so we created a list of 10 vehicles that could tick all the right boxes for your current and possibly your future needs as a young professional.
View More Articles