Cars require maintenance on a regular basis and brands will know best when it's time to bring a vehicle in for service. A question that we typically get asked is "do I need to follow the schedule?"
Let's take stock of the facts. Remember that PMS means preventative maintenance service, and it's a plan set in place by the brand in order to prevent bad stuff from happening to your vehicle due to neglect. There's more to a PMS than just an oil change, and during this time, mechanics will take the time and check items such as your coolant, brakes, tires, and even the bolts on your car to make sure that nothing is loose.
The PMS plan or guide is a general guideline set by the brand that'll take care of most people and their needs. Think of it as a one-size fits all solution, however, some brands are more particular about you following your maintenance schedule, so read on.
Warranty concerns
Some brands are very meticulous about maintenance and warranty since both go hand-in-hand. Something might go wrong if a vehicle owner decides to skip important steps during the maintenance of a vehicle, but other manufacturers will still honor a warranty claim provided that negligence wasn't the main cause behind the malfunction.
There is a bit of leeway when it comes to maintenance and warranty if you read the fine print, but the general rule of thumb is that you need to adhere to your manufacturer's recommended service interval while under the warranty period in order to receive full support just in case.
Not following your PMS schedule could void your warranty depending on the fine print written in your vehicle's warranty agreement. Be sure to check it out first and make sure that you're on time with your intervals to retain your warranty for its full duration.
Scheduled service plans
Some brands are going as far as offering their new customers a scheduled service or scheduled maintenance plan. Typically, the agreement between the brand and the customer requires that the car that they have is maintained over a period of time or over a number of kilometers traveled. Some brands won't honor the rest of the service plan should one of the intervals go above the allowed limit, while others are more lenient. It's important that you stick to the schedule should you ever get the chance to acquire such a plan. It's one way to eliminate maintenance costs for you and your vehicle, but it requires your attention to attend to when maintenance intervals are needed.
Brands like Ford and Mazda offer their customers a scheduled service plan when they buy a new car. Availing of these packages will net less running costs in the long run with a heavier up-front cost. If your vehicle has a scheduled maintenance plan attached to it, it's not recommended that you skip a maintenance interval or that you be late for one.
Will something bad happen to my car if I'm late for my PMS?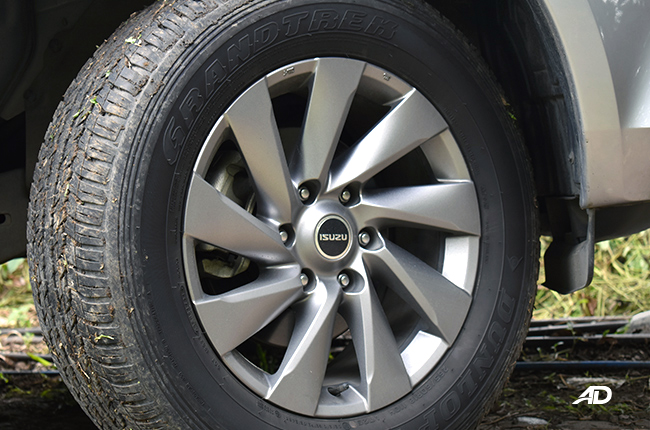 A car's PMS schedule will depend on what car it is, whether it's the first service or the driving conditions that your car has experienced. Otherwise, the interval set by your manufacturer should be followed which can be anywhere between 5,000 kilometers to about 10,000. Remember to read your owner's manual to find out how far you can travel or how long you can go between service intervals.
For owners who don't travel far, make sure to note the period of time that you can go on between maintenance intervals. These can usually range between six months to a year after the first service.
It's not the end of the world if you're slightly late to your PMS. Brands will often cut customers some slack, provided that the maintenance interval was missed by a reasonable amount. If you start missing your maintenance intervals by several thousands of kilometers at a time while under warranty or a service plan, that might call your prior agreements into question.
On the mechanical side of things, you might not feel your car getting slower or its oil getting eaten up over time, but you might feel it if you go long enough without an oil change or a check on your car's other vital components such as its brakes, tires, and its other fluids. Neglect leads to a bunch of other problems that could have otherwise been addressed if you followed your PMS schedule.
So yes, you can miss your PMS schedule by a reasonable amount with no adverse effects, but don't make it a habit. Chances are, your car will still be fine if you're late to your PMS schedule.
What about going early? Should I get my maintenance before the recommended schedule?
Actually, getting your maintenance service early can be a good thing for your car. It's generally recommended to go to your service center earlier if your car has been subjected to additional load and stress, or environmental hazards.
For example, going to the race track is not typically a manufacturer-recommended activity, so it's a good habit to change your vehicle's oil and have the rest of its systems checked due to the extra stress it may have faced during your outing. This also applies to other motor sports events like Autocross. High engine loads and added heat can accelerate the wear on your engine's components and fluids so plan ahead.
However, not everyone wants to go to the race track. As such, consider long drives, going off-road, or going through flood to be a cause for an early service center visit for most people. Long drives often require the engine to be idling for long periods of time. As such, consider having your vehicle checked before or after a long drive. Apart from that, going off-road and subjecting your car to copious amounts of dirt and mud can accelerate wear and cause problems if not addressed immediately. We recommend that you get your car serviced after trailing and going off-road in addition to getting it thoroughly washed and cleaned underneath. Lastly, floods can be very intrusive to your vehicle's engine and even its cabin if the waters are deep enough. Consider getting your car checked and serviced earlier than the manufacturer-recommended interval for more peace of mind.
What if I forget to get my car maintained?
Sometimes we go on driving for long periods of time without getting our cars serviced. When life happens, it's not uncommon for some owners to forget. For new cars, a lot of them will come with a service warning, which will prompt the driver with a notification on their dashboard that a PMS service is coming up or due. For other cars with basic dashboards and infotainment setups, however, you might not be afforded this feature, and thus forgetting to get your PMS may be a more common occurrence.
Our advice will be to put a sticky note or a sticker in a corner of your windshield that marks the odometer reading of your last service. Check it every month to see when your next oil change and service interval will be. Some brands and shops actually do this as a little reminder to their customers, but it can still be forgotten.
So, should you follow your PMS schedule?
It goes without saying, but unless you want to void your warranty, mess up your service plan, or if you like to risk your car's longevity, then skipping your PMS and missing your intervals is what you want to do.
However, if you're like most of us and you like taking care of your car and making sure that it lasts you for a long time, make sure to follow your PMS schedule or go earlier if possible. There's so much more that goes into a PMS interval than just another oil change. During this time, mechanics will also check the roadworthiness of your vehicle by taking a look at its brakes, coolant, tires, transmission fluid, and other bits that may need some attention like your lights.
So take note of your next service interval. It could save you a repair or two down the line. Keep your car running, keep the fluids in check, and make sure to always consult your service manual for your next visit. Heck, go early if you have to.
Latest Features
The Volkswagen T-Cross ticks most of the boxes that you need for your daily drive.

We compare 2 SUV-like MPV seven-seaters, one from Mitsubishi and the other from Honda, The Xpander Cross, and the BR-V.

Here are the top 10 most inquired-for used car models on AutoDeal used car listings for the year 2022.
View More Articles