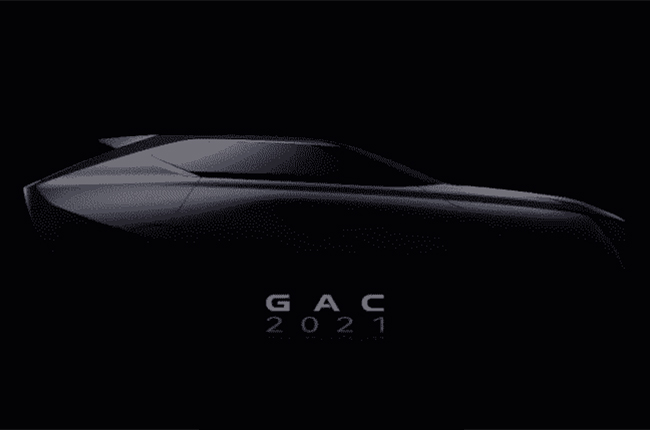 The Guangzhou Auto Show has just started and GAC has just released its exhibition lineup giving us a showcase of what the automaker is capable of along with hints to its plans. The GAC group will be participating with six other brands including GAC Motor, GAC AION, GAC Honda, GAC Toyota, GAC GACA, and GAC Mitsubishi for the show. At the same time, the automaker is set to reveal two new concept cars which are rumored to be an all-electric sedan concert car and a new SUV.
Aside from this GAC also plans to officially launch a new version of one of its popular vehicles in the form of the second generation Trumpchi GS8. On the GAC Aion side of things, the automaker will also reveal another vehicle in the form of the LX Plus, which is an all-electric SUV that will reportedly come with a 1,000 km range. With this official unveiling, it could catapult GAC into the spotlight especially with the electric vehicle segment as more and more people are slowly getting into this kind of transportation.
For the GAC and Honda partnership, it will launch its first electric vehicle in the form of the e:N P1. GAC Honda will also launch the new version of the Acura RDX with a new rock grey color. On the GAC Toyota front, the partnership between the two automakers will launch two models at the auto show. These two models will be the Toyota Venza and the Front lander. In GAC's partnership with Jeep, the joint venture will release the special edition models of the Jeep Wrangler and the Jeep Gladiator. For its partnership with Mitsubishi GAC will jointly unveil the AIRTREK e-Evolution.
With the Guangzhou Auto Show already in full swing, it looks like GAC has its hands full as it will be displaying many interesting vehicles that will showcase its plans along with its strengths as a manufacturer with its partner brands.
Latest News
Class 1 vehicles are expected to pay P35, class 2 vehicles are expected to pay P69, and class 3 vehicles are expected to pay P104.

Mitsubishi RALLIART claims first place at the 2022 Asia Cross Country Rally on the brand's first attempt.

All that is left now is for the president to sign this and we could see prices of select electric vehicles in the country go down soon.
View More Articles