The 2021 Shanghai Motor Show kicked off on April 21, and will all the way until April 28. Morris Garages, more popularly known as MG, has unveiled its latest EV concept ca that boasts an 800 km range. The two-door roadster comes equipped with a level 3 autonomous driving system and is capable of a 0-60 km/h time of less than 3 seconds.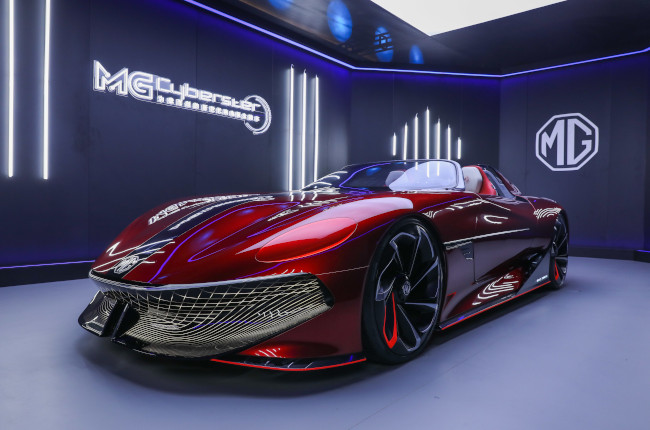 It seems like a big step up from the MG ZS, but the EV roadster will be called the Cyberster. MG also revealed its latest campaign to make the Cyberster a reality. Fanatics and enthusiasts that want to see this roadster in the wild can take part in this campaign called the MG CyberCUBE. This campaign is a co-creation platform that puts people into the driver's seat of the Cyberster, and is an interactive experience for MG fans.
MG CyberCUBE, as mentioned, is a bold and interactive campaign that is designed to operate via crowdfunding. The program will determine whether the Cyberster will come to life and go into mass production. The goal of the program is to generate 5,000 crowd-funding shares. Each share will be worth RMB 1,000, or about P7,500. Each share will contribute to bringing this EV Roadster into the realm of mass production.
Should the MG Cyberster become a production model for the global MG lineup, it will mark a significant milestone for the British brand, as it will be the first cutting-edge EV sportscar with autonomous driving for the manufacturer. MG started out with sportscars in its storied history, making cars that were some of the purest expressions of driving. Fast forward to today, and the Cyberster is the most advanced roadster that could possibly enter into production should the crowdfunding campaign prove successful.
MG states that the Cyberster wants to become a reality and that the future of this gorgeous red roadster is in the hands of the people who believe in its success.
Latest News
Hyundai presents Night Of Lights, now open to the public with an immersive audio-visual drive-through.

This new variant of the Ranger slots over the Wiltrack and just under the Raptor in terms of features and power.

Class 1 vehicles are expected to pay P35, class 2 vehicles are expected to pay P69, and class 3 vehicles are expected to pay P104.
View More Articles