The Mitsubishi Lancer was one of the more popular models in the Japanese brand's lineup. Unfortunately, Mitsubishi decided to discontinue its well-loved sedan back in 2017 with the world eagerly looking forward to its successor. However, sedans might be a thing of the past for the Japanese automaker as Mitsubishi has officially laid down its plans for its next vehicle releases from 2021 and beyond. The automaker has stated that it will no longer make four-door sedans, however, all-new MPVs and SUVs, pickup-ups, and EVs are still on the table. With that said it seems though the shift towards an all-crossover/SUV/pick-up lineup will be happening sooner than expected.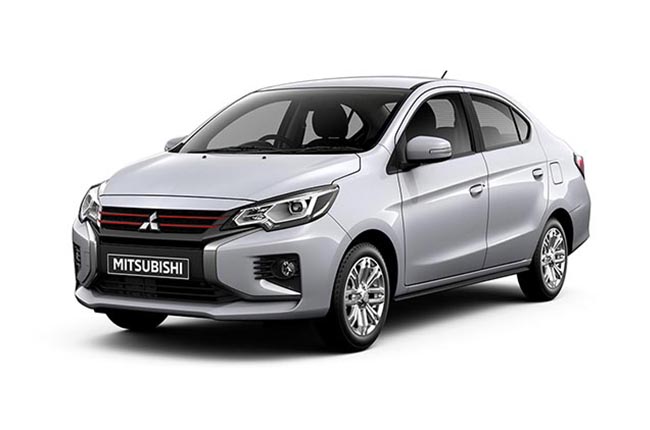 The Mitsubishi Mirage G4 currently serves as the brand's more popular model option in the Philippines and in the Southeast Asian region. While the vehicle itself does produce sales figures, the Japanese automaker made no mention if it will be introducing an all-new model of the vehicle any time soon in the Philippines. As it stands the current platform of the Mirage and Mirage G4 is already seven years old, warranting an update. However, with the plans for Mitsubishi already being laid out for 2021 and beyond the future doesn't look bright for the subcompact sedan and hatchback duo.
With the lack of mention in Mitsubishi's future plans, this might mean that the model will be discontinued soon or the automotive manufacturer will keep it on sale for as long as it can. In order to do the latter, the Japanese brand will have to employ the same strategy it did with the lancer and incrementally upgrade the model until it can't anymore.
While the future currently doesn't look bright for Mitsubishi sedans at the moment, the automotive market trends may change and may even bring about a new sedan or two that might be based on the Renault Megane. Even if it's just speculation it would still be nice to see a new four-door sedan return to the local lineup of Mitsubishi Philippines.
Just One More Step To Get Your Quote
Find out more info, request a brochure, or request a quote by sending an inquiry below
Latest News
We have evidence to support these assumptions.

The new Chery Arrizo 5e will be made available via indent order.

It's an EV dedicated brand formulated by Hyundai.
View More Articles