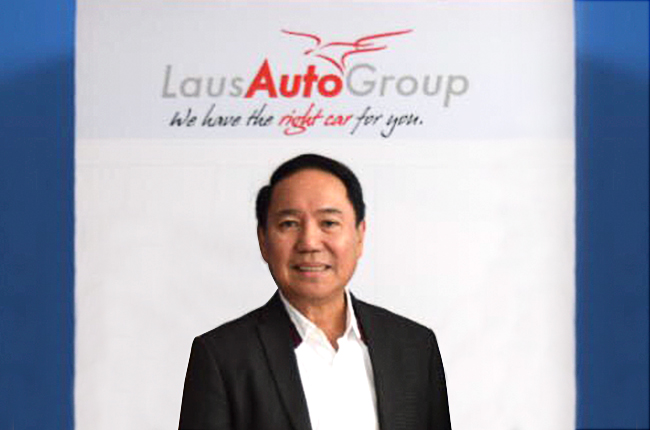 As many have already heard, Liberato 'Levy' Laus, owner of the Laus Group of Companies, died in a tragic helicopter crash last April 25, 2019. The event was covered by many media outlets a thousand times over, and it seems like we'd just be reiterating what is already known by most. So instead of presenting how Levy Laus died, let's opt to remember how the man lived, and how he came to build one of the most prominent networks of companies in the Philippines.
The Pampanga-based businessman was not born into riches. The San Fernando native had a humble origin story, with what little he had he started his first dealership and it grew from there. He first started by selling locally produced vehicles in the province, and then he moved on to his first brand, Renault.
The automotive arm of the Laus Group of Companies comprises of 55 dealerships nationwide. What Laus established was a multi-brand empire that houses brands like BMW, Changhe, Chevrolet, Ford, Fuso, Haima, Hyundai, Jeep, Kia, Mazda, Mitsubishi, Nissan, Peugeot, Suzuki, and Volkswagen. Most of his ventures are situated in the central and northern parts of Luzon, some closer to his home province.
Known for his contributions to new cars, Laus also deals with secondhand cars under the Carmix brand. The group of companies is also home to brands in other industries. Under its portfolio, it also has a radio station, newspaper, and a regional TV station. It gets more diverse from there, restaurants are also part of the mix, with Pancake House, Dencio's, Yellow Cab, Max's, and The Coffee Bean and Tea Leaf are all part of the family as well. The Laus Group also has you covered when you want to find lodging, Microtel by Wyndham Pampanga is also owned by the Group, and if you are looking for permanent residence or investment, it also owns real estate such as Family Ville Subdivision. The group of companies also own the Laus Group Event center for many of its company functions and events.
For Levy, it was not all about the money and the business, he also contributed and served in the Save San Fernando Movement that spearheaded the FVR mega dike that helped save lives during the 1991 eruption of Mount Pinatubo. He was also a major proponent in the development of Pampanga City, this is rooted in the business magnate's deep love for his hometown of San Fernando.
They say Rome wasn't built in a day, and in Levy Laus' 68 years of life here on Earth, he has helped grow an industry that the team at AutoDeal find our home in. We are all blessed to have been a man who was a visionary of his time. Our hearts go out to the Laus family and all those affected in the helicopter crash. We offer our sincerest of condolences to the Laus family and we implore you, our readers to donate to the Levy P. Laus Foundation with heartfelt condolences attached.
Latest News
Maxus Philippines is offering discounts for its vehicles, up to P360,000 from now until the end of March 2023.

Akio Toyoda is stepping down from the CEO and president position at Toyota, replacing him is Lexus president Koji Sato.

The new dealership marks one of the first new Kia locations with the brand's new corporate identity.
View More Articles